OSU's Meyer to throw 1st pitch at Yanks game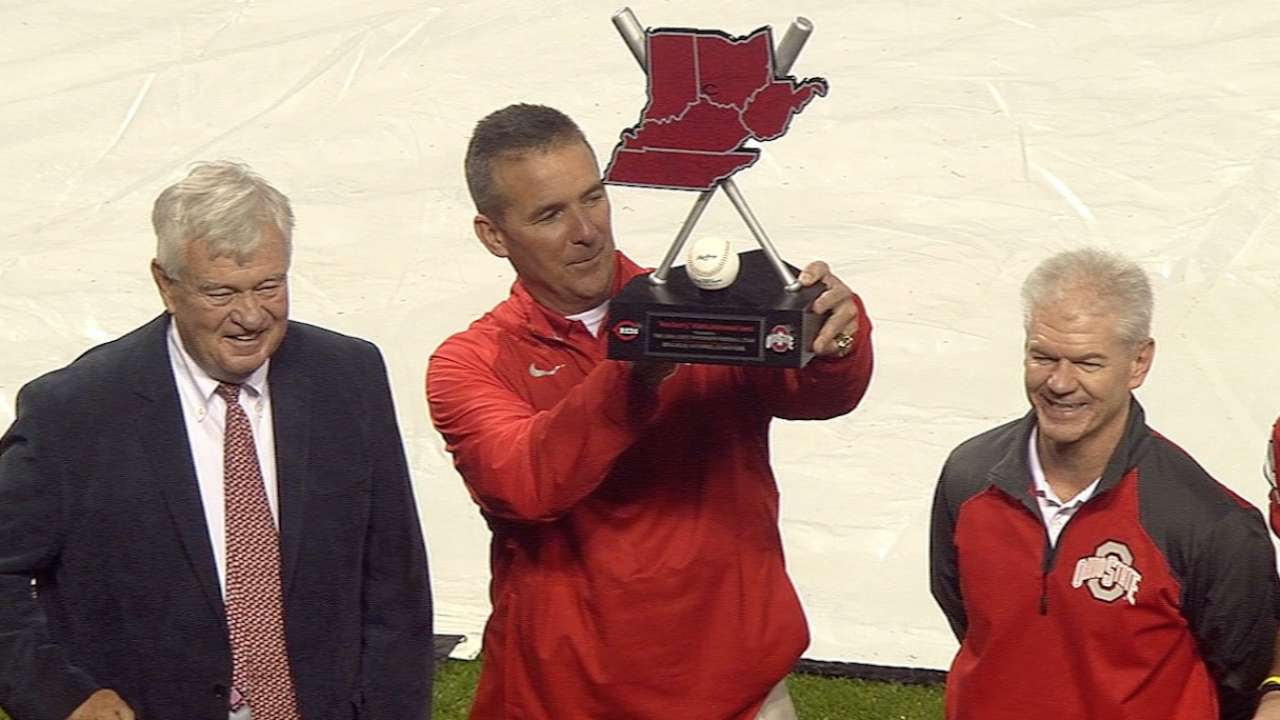 TORONTO -- Ohio State head football coach Urban Meyer will throw out the ceremonial first pitch prior to Friday's Yankees-Orioles game at Yankee Stadium.
Meyer, who helped lead the Buckeyes to a 42-20 victory over the Oregon Ducks in the 2015 College Football Playoff National Championship, has led the team to a 38-3 record in three seasons as head coach at Ohio State.
The Yankees are extending a special ticket offer, with up to 50 percent off on select seats for Friday's game available to all Ohio State alumni, fans and supporters. For more details, fans can visit www.yankees.com/osu15. Ticket specials are subject to availability.
Meyer, who also threw out the ceremonial first pitch prior to a Reds game in April, will receive an autographed base signed by the Yankees on the active roster. Yankees general partner/vice chairperson Jennifer Steinbrenner Swindal will make the presentation.
The celebration is a part of the Yankees' and the New Era Pinstripe Bowl's eight-year affiliation with the Big Ten, which began in 2014.
In 2014, the Pinstripe Bowl experienced a sellout crowd of 49,012 for Penn State's defeat of Boston College, marking an all-time high in attendance.
The 2015 Pinstripe Bowl is scheduled for Dec. 26.
For more information, visit www.pinstripebowl.com.
Jamie Ross is an associate reporter for MLB.com. This story was not subject to the approval of Major League Baseball or its clubs.