Maddon: Rizzo 'just really good right now'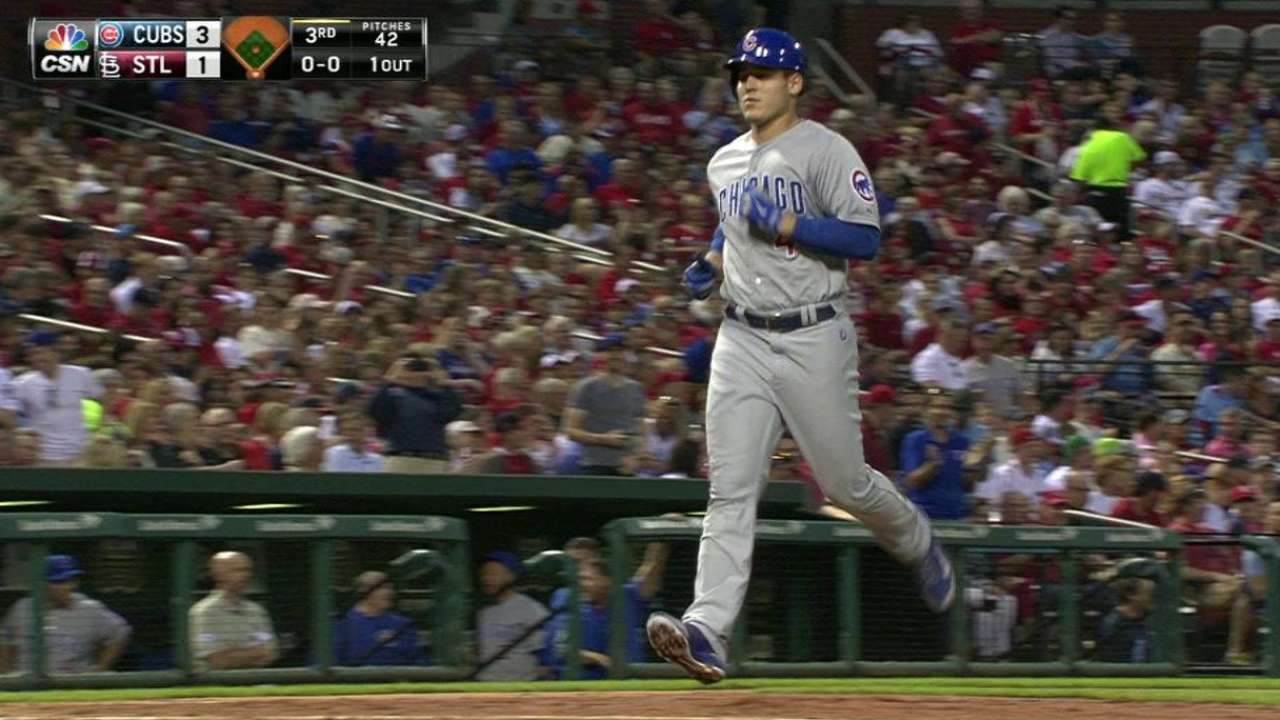 ST. LOUIS -- Anthony Rizzo says it's a matter of trust. Starlin Castro sees his teammate as having a more mature approach at the plate. All Joe Maddon knows is it's fun to watch the Cubs' first baseman.
Rizzo hit a solo homer and a two-run double Wednesday to help the Cubs beat the Cardinals, 6-5, and avoid a sweep at Busch Stadium. He's now hit safely in his last six games, going 10-for-26 (.385) in that stretch, and has three homers in his last five games.
"He's just really good right now," Maddon said of Rizzo. "I think he's one of the top five best at-bats in all of baseball, if you want to look at it that way. At-bat per at-bat, this guy is engaged in every pitch, every pitch. He doesn't give anything away at any time.
"He's one of the few Major League players who has a legitimate two-strike approach," Maddon said. "It's something I've preached in the past; it's hard to get guys to do it. He has a legitimate two-strike plan, which is beautiful to watch."
This was Rizzo's first three-RBI game of the season. His double came off a 1-2 pitch from Cardinals starter Lance Lynn.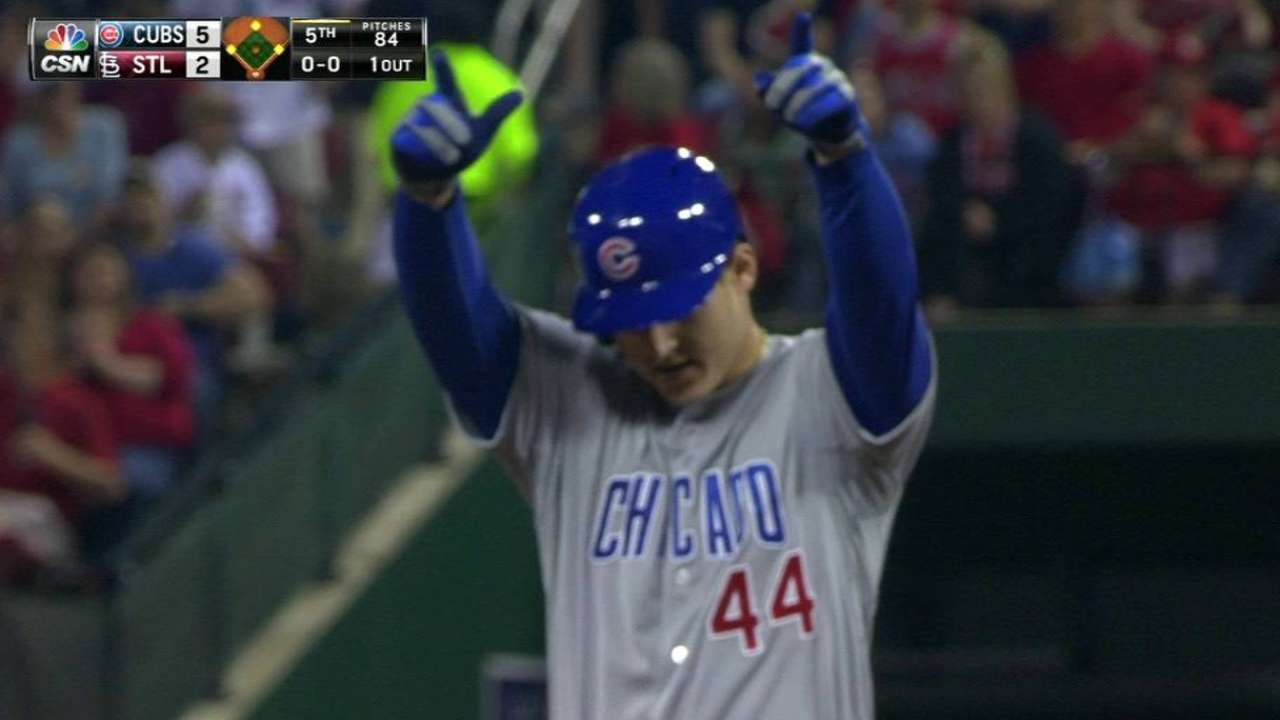 "He's not chasing at all, and he's making them throw a pitch over the middle of the plate and he's doing damage with it," teammate Kris Bryant said. "It's fun to watch."
Rizzo, who began the day leading the Major Leagues in on-base percentage, downplayed his recent success.
"I'm just grinding every at-bat and trying not to give anything away," he said. "Just go up there with a plan and trust yourself."
Last year, he batted .220 with two strikes; this year, he's 9-for-41, also .220. He has tinkered with his swing's mechanics but the change is probably more mental.
"It's something where you want to put the ball in play and good things happen with two strikes," Rizzo said. "That's what I try to do, not do too much.
"It's just trusting yourself. That's what I try to tell myself every time."
Castro has watched Rizzo develop over the years.
"He started growing," Castro said. "I think they know about his talent now. I'm happy for him. He looked so good up there. He played great baseball, defensively and offensively."
Carrie Muskat is a reporter for MLB.com. She writes a blog, Muskat Ramblings, and you can follow her on Twitter @CarrieMuskat. This story was not subject to the approval of Major League Baseball or its clubs.