MLB.com Columnist
Richard Justice
Manfred appreciates Astros' fast start to 2015
Commissioner lauds owner Crane and front office for sticking to long-term plan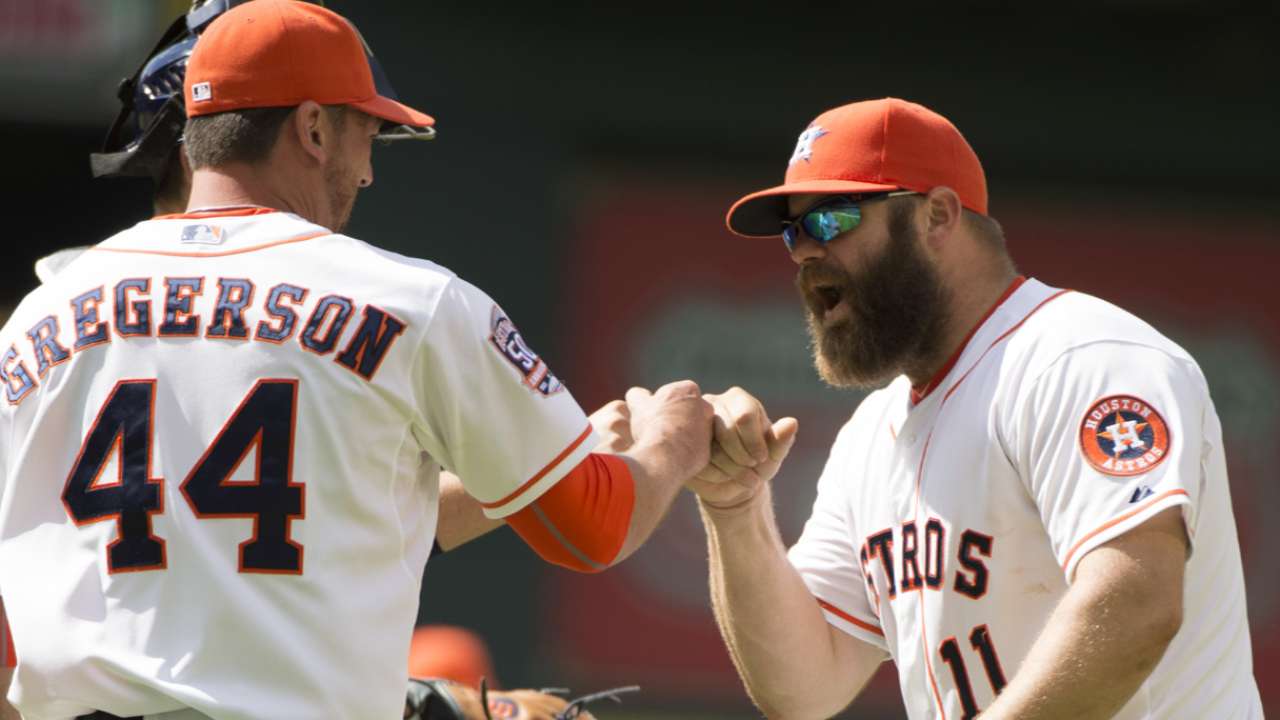 HOUSTON -- Commissioner Rob Manfred praised the Astros' dramatic reversal of fortune during a visit to Minute Maid Park before Wednesday's Rangers-Astros game.
"The nice thing about this turnaround is that [owner] Jim Crane, [general manager] Jeff Luhnow, the entire front office developed a strategy," Manfred said. "It was a strategy that took into account really significant changes that were going on in the game, most particularly in the talent acquisition area."
When Crane purchased the club in 2011, then hired Luhnow, he led a plan through which the Astros would undergo a complete reconstruction built around replenishing the player development system.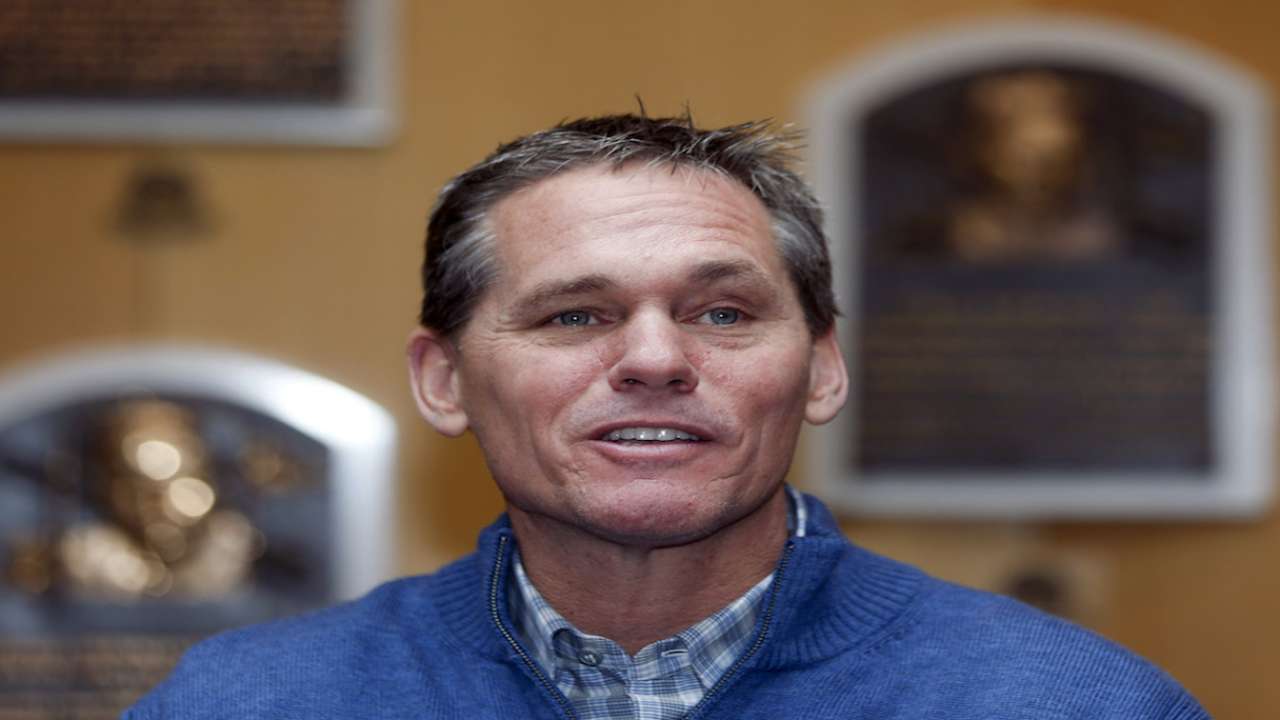 Crane and the front office stuck to that plan despite twice losing more than 100 games in a season. Crane's belief was that once the Astros were competitive again, they'd be positioned to remain competitive for years to come.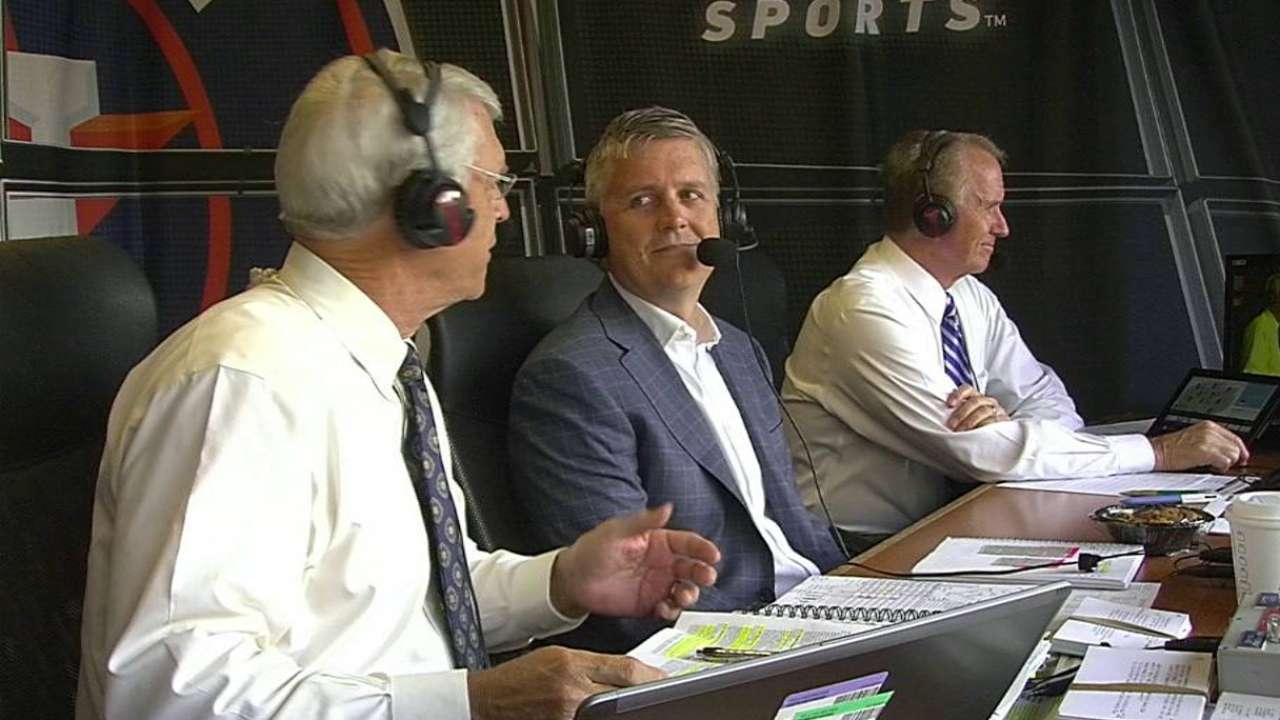 Manfred visited with members of the club's front office before speaking with players from both the Rangers and Astros.
"It always makes me feel good when people pick a strategy, stick to it and enjoy success, maybe a little faster than they thought they'd get there," Manfred said.
The Astros began the day with an 18-9 record and a six-game lead in the American League West. After this many games last season, they were 9-18 and in last place, eight games out.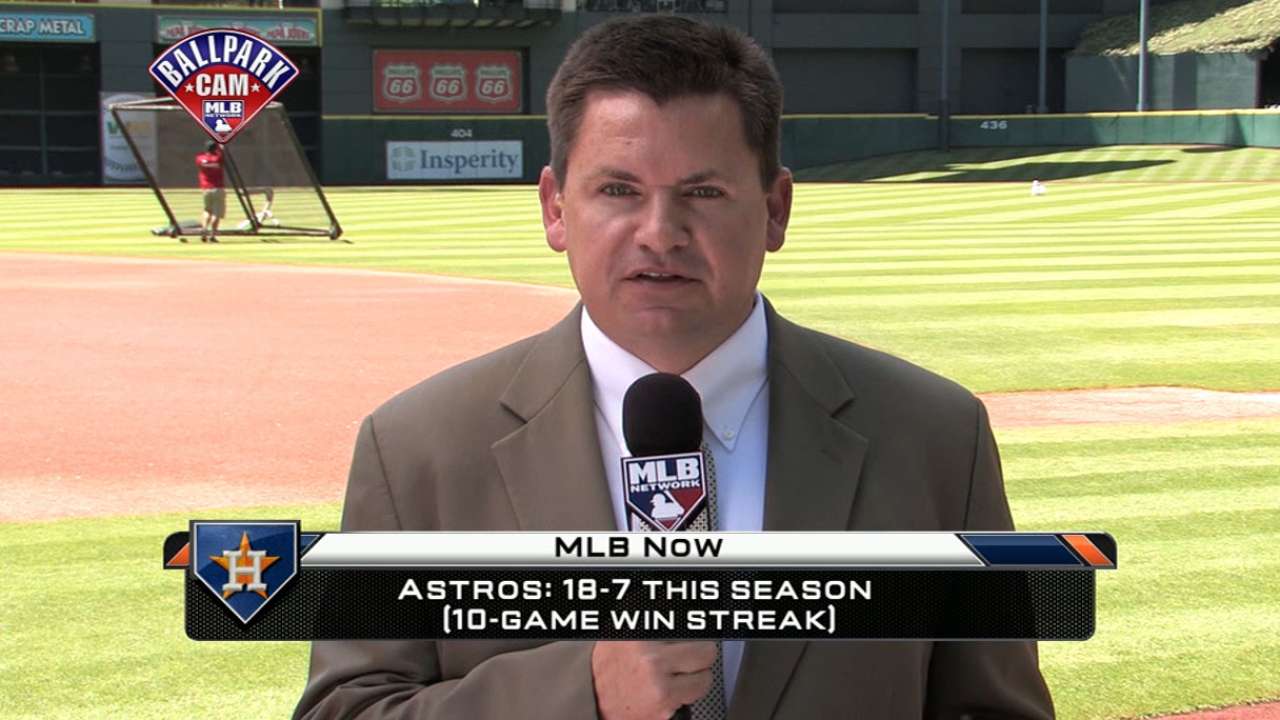 "Everybody loves turnarounds," Manfred said. "There's something about the human condition that makes you love a turnaround."
Manfred has met with 21 teams while introducing himself to players and front offices during his first year on the job.
"It was informative," Astros president of business operations Reid Ryan said. "The things he's passionate about -- youth baseball, international, pace of play, honoring the traditions -- he was very clear in what he wants."
Richard Justice is a columnist for MLB.com. Read his blog, Justice4U. This story was not subject to the approval of Major League Baseball or its clubs.