NASCAR driver Bowyer visits Yost, Royals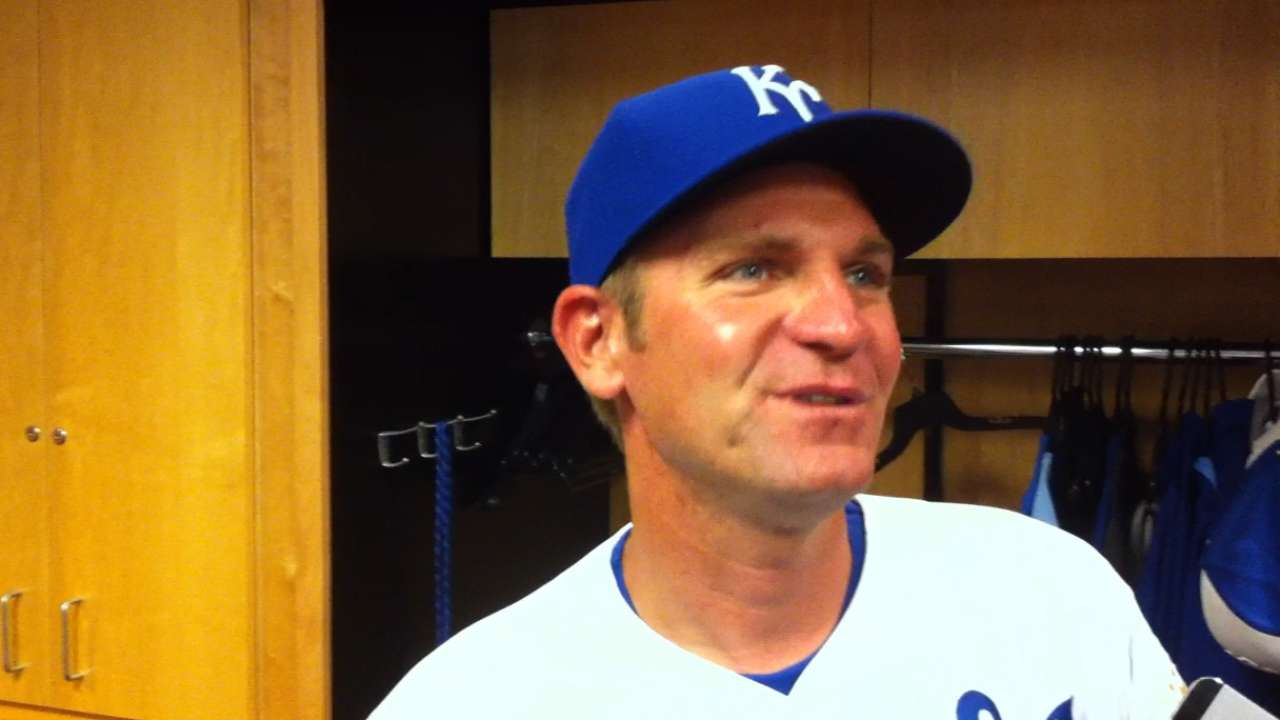 KANSAS CITY -- When NASCAR driver Clint Bowyer showed up for Game 2 of the World Series last fall, he couldn't believe how calm Royals manager Ned Yost was.
"We came here in Game 2 and he brought me in his office, and wanted to get caught up on all his fantasy stuff, like 'Who's racing good?'" Bowyer said. "And I'm thinking, 'Are you kidding me?' It was neat to see him in such a tense moment be so chilled and so relaxed, and so ready for battle."
Bowyer, who is from Emporia, Kan., was back in the Royals' clubhouse prior to their game with the Indians on Wednesday -- in uniform wearing No. 15.
On Saturday night, Bowyer will race at Kansas Speedway, site of the SpongeBob SquarePants 400.
"Big weekend for us," Bowyer said. "I'm back home, and it all starts right here [at Kauffman Stadium].
"It's neat to see the guys and Ned. He's such a neat guy."
Bowyer still can't believe the Royals' turnaround from the team he followed growing up.
"The Royals are just different from when I was a kid," he said. "Everywhere you go in the country and you wear your KC hat and people say, 'Man, they're kicking [butt].' Pretty neat to see."
Jeffrey Flanagan is a reporter for MLB.com. Follow him on Twitter at @FlannyMLB. This story was not subject to the approval of Major League Baseball or its clubs.