Ryu hits snag in shoulder rehab
Dodgers starter scratched from trip with team, throwing slowed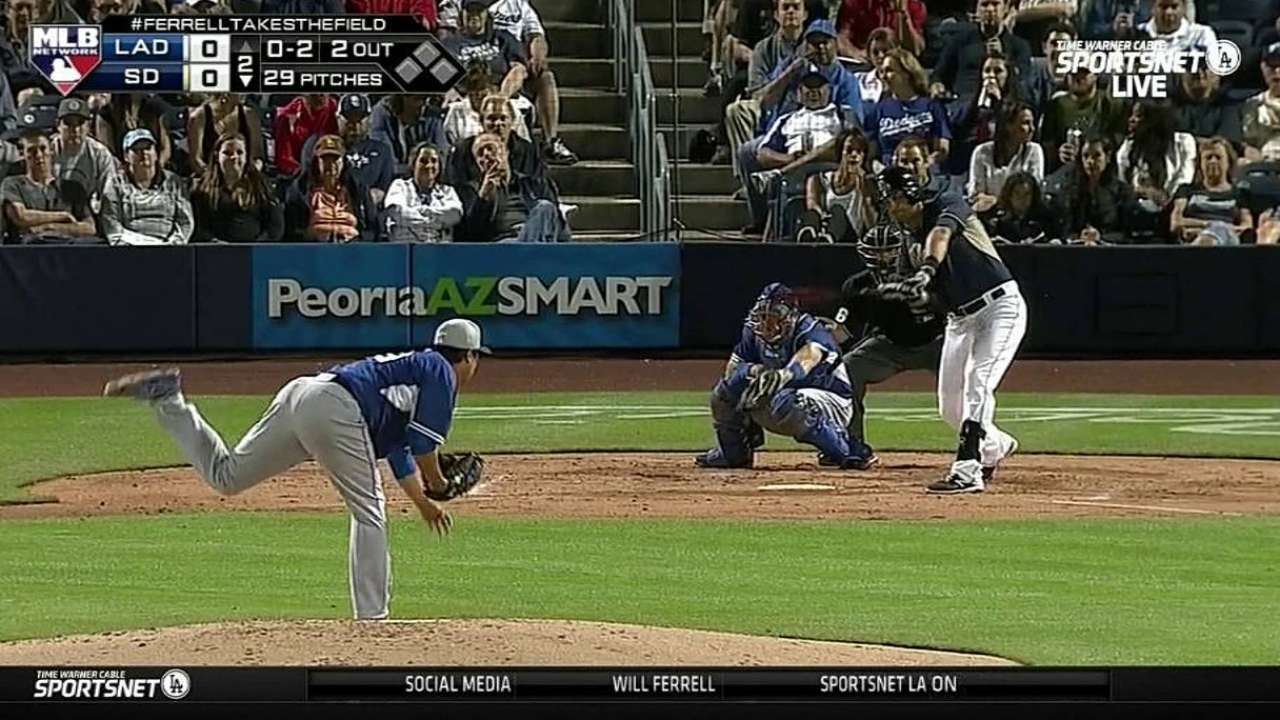 MILWAUKEE -- Don Mattingly wouldn't use the word setback, but clearly Hyun-Jin Ryu's rehab from a left shoulder impingement has hit a snag.
"They've slowed him down a little bit," the Dodgers manager said of his No. 3 starter, who was suddenly scratched from making this trip after lack of velocity during a Friday bullpen session sent up a cautionary flag.
Ryu was shut down near the end of Spring Training in hopes of calming the inflammation that sidelined him twice last year, but there now are signs that the injury is more severe.
"You're always concerned with a starter," Mattingly said. "From the standpoint that they've slowed him down at all, you think about it a little bit. But I haven't had a major sign that I should be really concerned."
Earlier this week, while explaining why Ryu was scratched from this week's trip, Mattingly indicated that the pitcher would be able to throw to hitters in Los Angeles just as easily as he could on the road. That seems unlikely now, as does the rough estimate Mattingly gave of an early June return for Ryu, who has won 14 games each of his two seasons as a Dodger.
Mattingly tried to see the glass half-full, saying he was concerned about Zack Greinke throughout Spring Training, which Greinke began by receiving an elbow injection.
"Obviously, I shouldn't have been," Mattingly said of his concern for Greinke, who is 5-0 and his most consistent starting pitcher.
Ken Gurnick is a reporter for MLB.com. This story was not subject to the approval of Major League Baseball or its clubs.