Lowrie returns to clubhouse, eyeing July return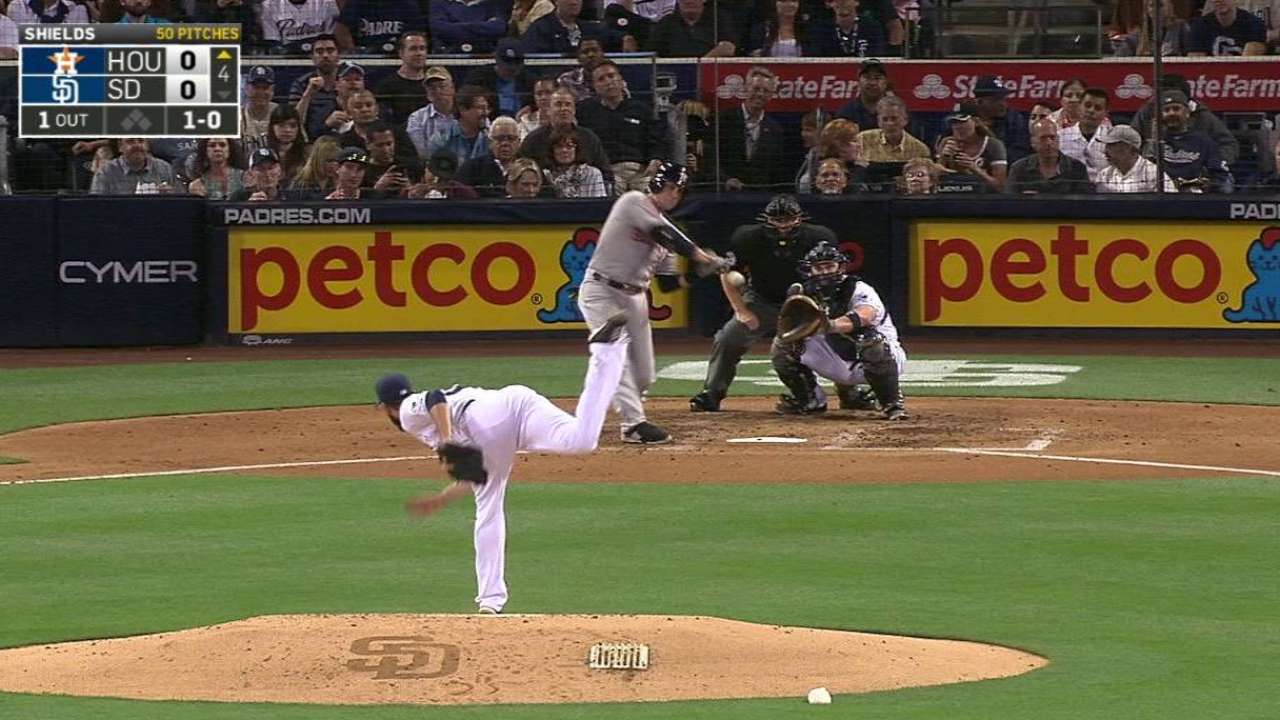 HOUSTON -- Jed Lowrie is back -- at least in the Astros clubhouse that is.
The injured shortstop was around the team for the first time since undergoing successful surgery on a torn ligament in his right thumb last Friday in Houston.
"It went well, so that's exciting, Lowrie said. "Getting the cast [on Thursday], been just post-op bandages on the thumb right now."
Lowrie said the team's initial 8-12 week timetable for his return, which dates back to the injury he suffered sliding into home during an April 27 game in San Diego, is more or less still the target.
"I've talked to a couple guys who have [come back from] it and based on what the doctor says, it sounds like three months is a pretty reasonable time frame," Lowrie said. "If it happens sooner than that, great."
That would put him back sometime near the All-Star break. Lowrie started 18 of Houston's first 19 games at shortstop, and he shored up the position with a .300 average and four home runs during that stretch.
The injury has created a clamor for Carlos Correa, the Astros' No. 1 pick in the 2012 Draft, to receive a callup and soon. He may be getting one, though it's not the one most envisioned. General manager Jeff Luhnow said during a Wednesday radio interview that Correa may be moving from Double-A Corpus Christi to Triple-A Fresno in "the next week or two."
Chris Abshire is a contributor to MLB.com. This story was not subject to the approval of Major League Baseball or its clubs.