Samardzija drops appeal; Rodon to start
Righty begins serving suspension, will return Monday; top prospect gets call Saturday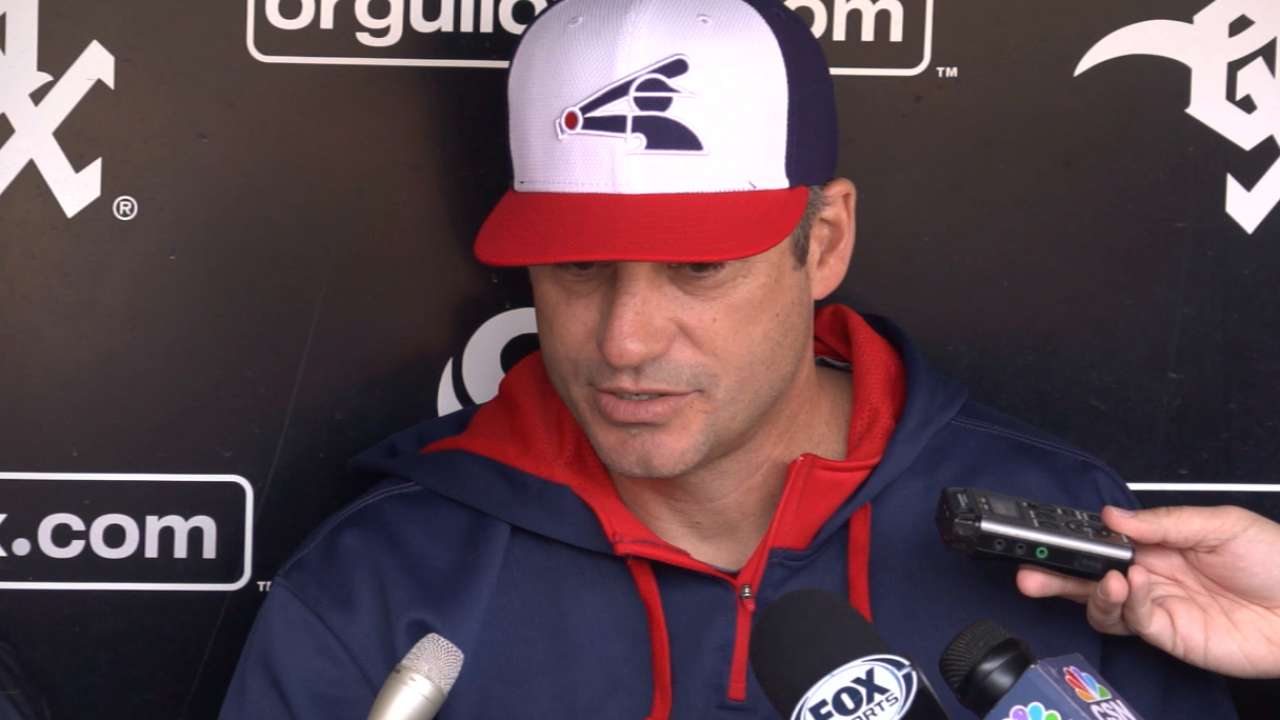 CHICAGO -- Jeff Samardzija officially dropped the appeal of his five-game suspension, meaning the right-hander began serving his penalty on Wednesday following his seven-inning victorious effort on Tuesday night.
Samardzija's absence until Monday in Milwaukee leaves a starting spot open this weekend against the Reds. And that vacancy will be filled by Carlos Rodon, the No. 1 White Sox prospect according to MLB.com, who will likely start Saturday.
Rodon, 22, has made three appearances out of the bullpen since coming to the Majors on April 20, and he has posted a 2.84 ERA. He has four strikeouts and four walks over 6 1/3 innings, throwing 60 pitches and 63 pitches in two of those appearances, respectively.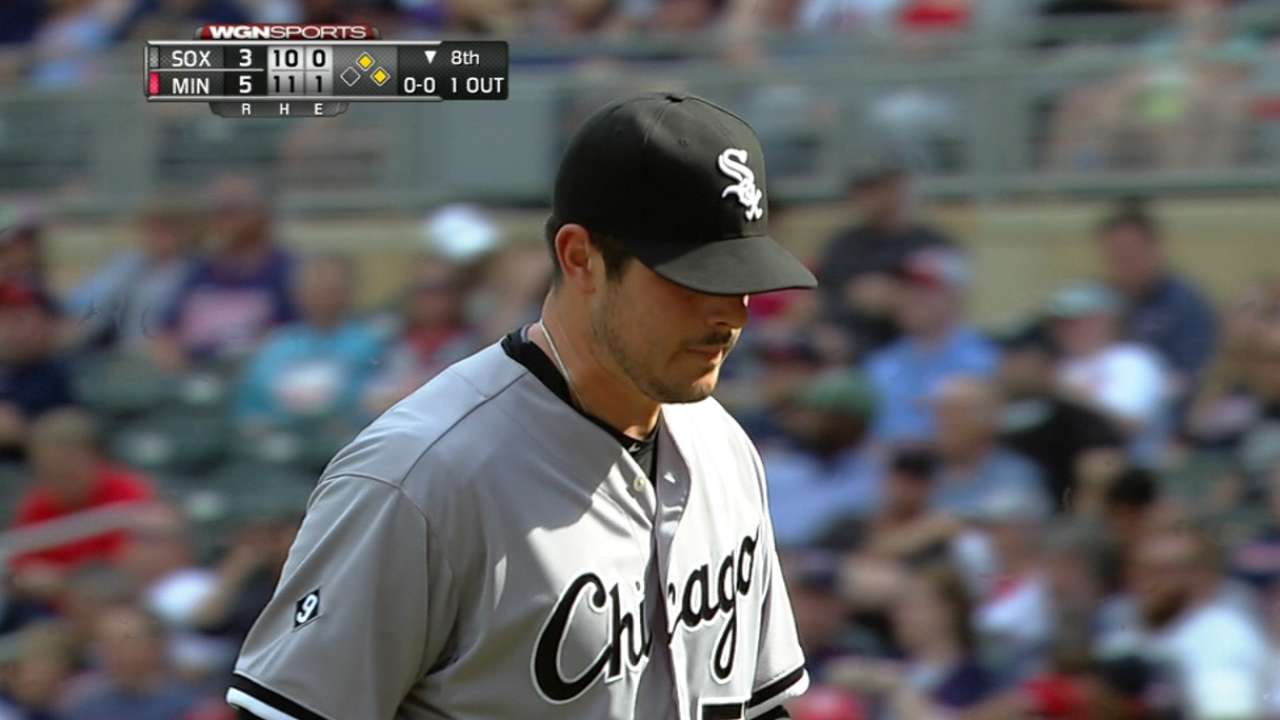 So the highly touted southpaw remains stretched out. He also worked on his changeup during Wednesday's bullpen session and feels ready to employ all three of his pitches in his starting debut.
"It should be fun. We'll see how it goes. You've just got to be prepared for anything, honestly," Rodon said after batting practice Tuesday. "I don't think really anything changes. Pitching is pitching no matter what role it is.
"You've got to pour it into the zone. We prepare basically the same way. It's nothing different. I obviously have never started at this level, but at other levels, every five days you know what your day is and you know your routine. I'm back on it. It's the same thing, the same routine I've done in Triple-A and college and high school. It's just a little better hitters."
Samardzija was suspended for his role in the April 23 bench-clearing fracas with the Royals, as was teammate Chris Sale. The White Sox left-handed ace started Wednesday night's game and is expected to begin serving his suspension Thursday.
Hector Noesi starts Friday against the Reds, while John Danks completes the series on Mothers' Day. Samardzija came in early Wednesday and did his work, knowing that he had to be gone by game time.
"There are probably a lot of nice restaurants in Chicago he would like to frequent," said White Sox manager Robin Ventura of Samardzija, who suffered a welt just below his right elbow from an Ian Kinsler line drive Tuesday, but it won't hamper his next start. "There is a good chance people might see him somewhere tonight."
As for Saturday's start and its long-term rotation ramifications, the White Sox and their first-year innings-control for Rodon are going one game at a time.
"He's doing well for a young guy coming up, and I know it's been a tough spot for him to be able to fill some innings for us, come in and get a lefty," Ventura said. "Now, with this going on, he gets the chance to make a start for us. It's a good spot for him."
Scott Merkin is a reporter for MLB.com. Read his blog, Merk's Works, and follow him on Twitter @scottmerkin. This story was not subject to the approval of Major League Baseball or its clubs.