Middle of it all: Duo stymies heart of Sox's order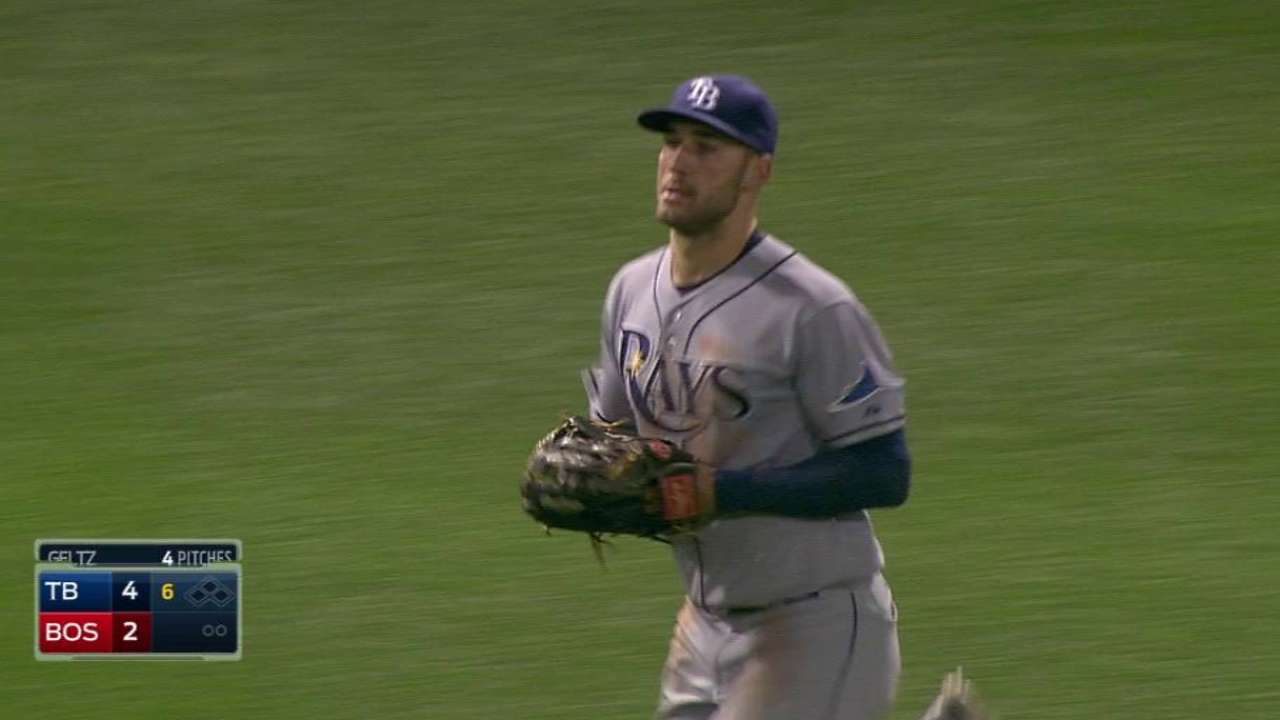 BOSTON -- Middle relief got the job done Wednesday night when Xavier Cedeno and Steve Geltz navigated what could have been a troublesome sixth inning in the Ray's 5-3 win over the Red Sox at Fenway Park.
The Rays held a 4-2 lead when Dustin Pedroia singled off Rays starter Alex Colome to lead off the sixth.
Colome, who made his first start of the season last Friday after a prolonged rehab, had thrown 79 pitches to that point. Rays manager Kevin Cash signaled for southpaw Xavier Cedeno to pitch to left-handed slugger David Ortiz.
"[Colome] wasn't at the end of his rope pitch count-wise, we just felt like at that point, Pedroia getting a base hit, then we liked the matchup with a runner on base with Ortiz," Cash said.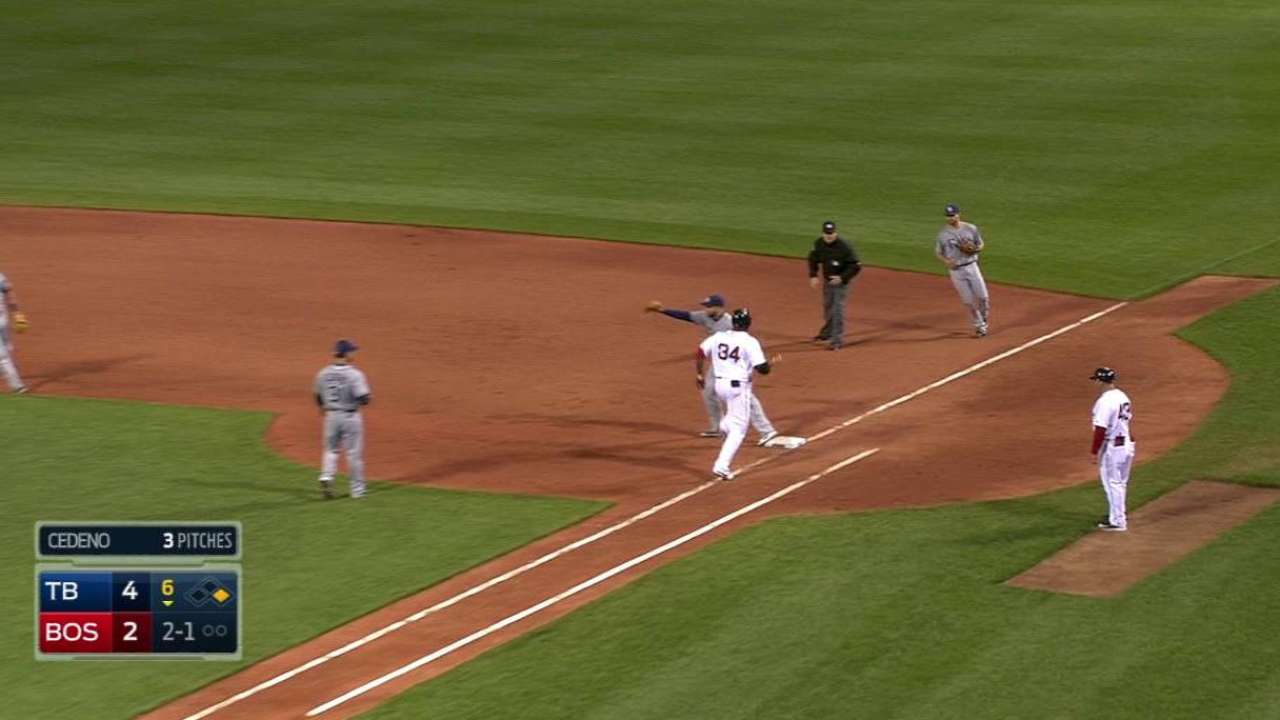 Cedeno entered the game riding a string of four scoreless appearances since being added to the roster on April 28. Facing Big Papi in front of the Fenway faithful is about as tough as it gets for a reliever.
Cedeno fell behind 2-1 in the count, but he recovered to get Ortiz to roll over into the shifted infield. Shortstop Asdrubal Cabrera fielded the grounder on the right side of the infield and threw out Ortiz at first.
"He's a big guy," Cedeno said. "That's the first time I've faced him. Got him with a slider down and away and he chased."
Cash then signaled for right-hander Geltz to face Mike Napoli and Pablo Sandoval.
Napoli grounded out to shortstop on a 1-1 pitch and then Sandoval swung at the first pitch, lining out to center fielder Kevin Kiermaier to end the threat.
"When I saw it going over my head, I saw that it was hit hard enough that if it would just stay up Kiermaier was going to run it down," Geltz said. "He makes plays like that all day long. Sandoval is such a good hitter. I didn't want to leave something up there for him to hit. But he got a barrel on it and I was just lucky enough to have K.K. track it down and get us out of the inning."
Geltz returned to pitch a scoreless seventh.
"I fully trust in everybody on our team, especially defensively," Geltz said. "It's nice to have that confidence to go out there, you know when I'm throwing strikes. If they hit it, somebody's going to knock it down and make a play for me."
Cash complimented both of his middle men.
"Cedeno's been outstanding," Cash said. "It's been amazing. ... It's like here, let's introduce you to the best left-handed hitters in the American League East. He's succeeded against them. And then Geltzy just came in pumping strikes. He gets his split and changeup working really well and guys have a tough time laying off of it."
Bill Chastain is a reporter for MLB.com. This story was not subject to the approval of Major League Baseball or its clubs.