Longoria breaks out of homerless drought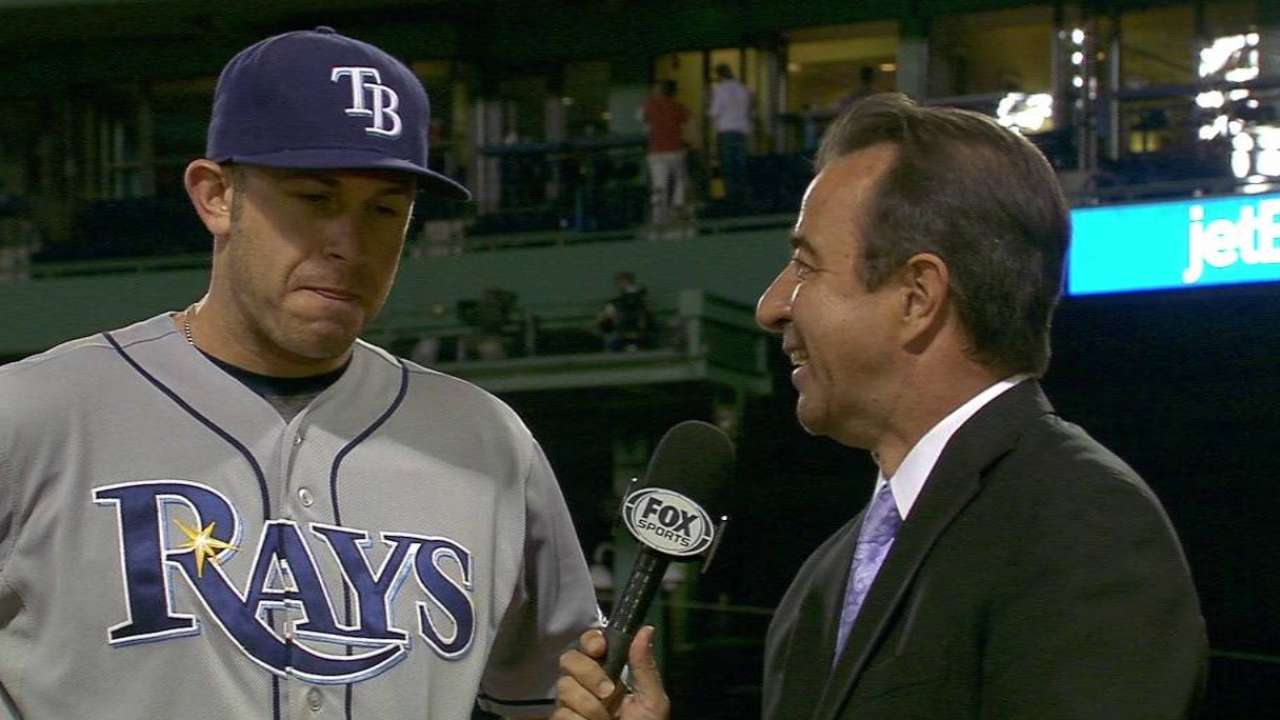 BOSTON -- Evan Longoria wasn't counting, but he knew it had been quite a long time since he'd hit a home run.
The Rays' slugger smashed a solo home run on Opening Day against the Orioles, but he had yet to hit another home run coming into Wednesday's game against the Red Sox -- a career-long 26-game homerless streak.
Those numbers went out the window when he belted solo shots in the fourth and ninth inning that helped the Rays to a 5-3 win.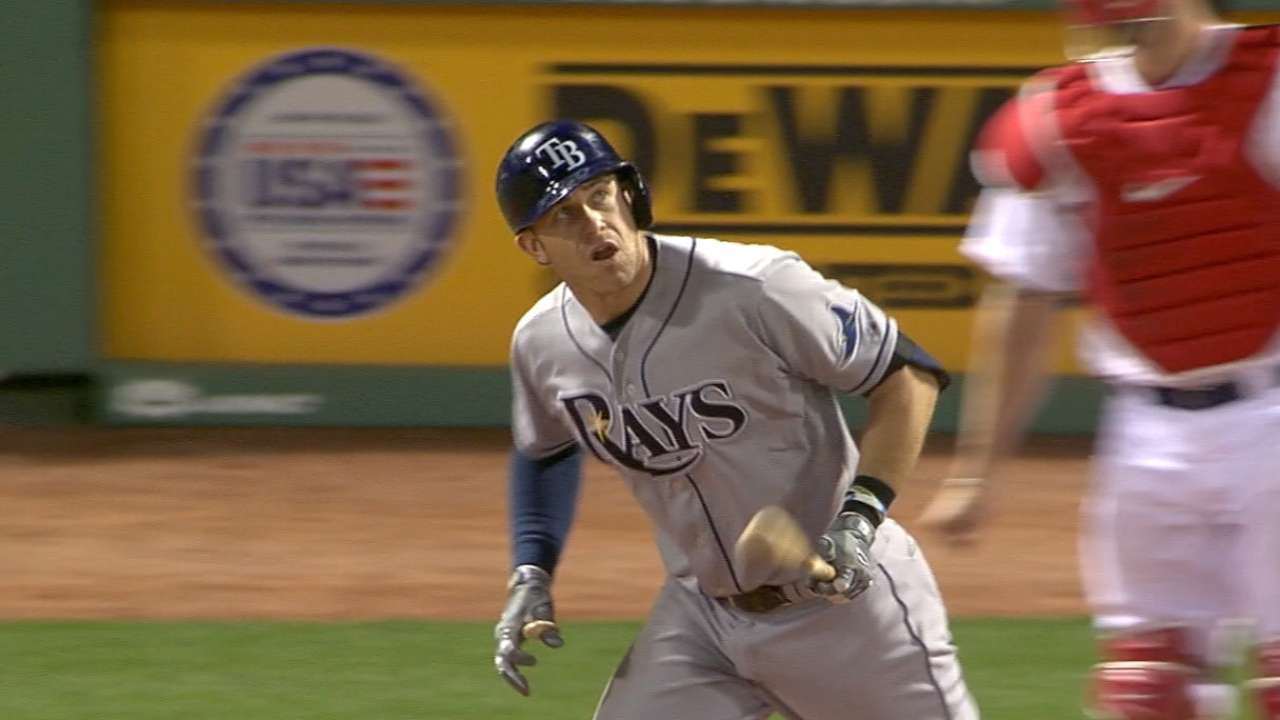 "I guess eventually it had to happen," Longoria said with a grin. "I was really just trying to put a plan together in my head."
The two home runs marked Longoria's 14th career multi-home run game and the first since Sept. 13, 2013, against the Yankees.
"Longo always takes aggressive swings. I don't think that has bothered him in the least," manager Kevin Cash said. "It is nice to see some big-time power out of that spot. It was a big day for him."
The first home run came against right-hander Justin Masterson to lead off the fourth. On a 2-2 pitch, Masterson hung a 80-mph slider and Longoria made him pay.
In his final at-bat of the night, Longoria ripped a solo shot off Alexi Ogando over the Green Monster and onto Lansdowne Street with one out in the ninth, giving the Rays an insurance run.
Cash called the second shot a "towering" home run.
It proved to be a pivotal blast that gave the Rays some breathing room when the Red Sox put the tying runs on base in the bottom of the inning.
"He pitched me a little differently in the at-bat last night, and so with a guy like him who throws as hard as he does, you just have to pick a pitch and a location and hopefully he throws it there," Longoria said. "I was picking fastball that time, he threw it there and just put a good swing on it."
Quinn Roberts is a reporter for MLB.com. This story was not subject to the approval of Major League Baseball or its clubs.