Sox finding ways to keep Vazquez involved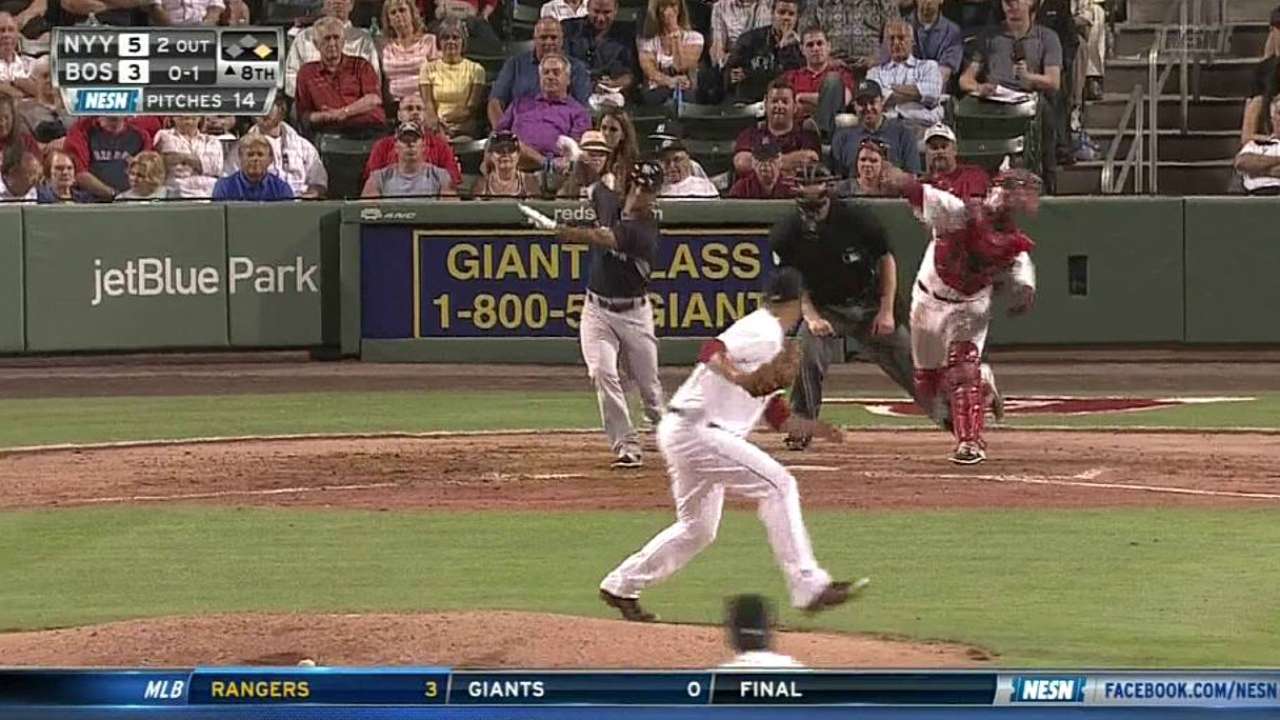 BOSTON -- Christian Vazquez, who has been with the Red Sox during their current nine-game homestand, will return to the team's Spring Training complex in Fort Myers, Fla., when the club departs for Toronto to continue rehabbing from Tommy John surgery on his right elbow.
The early phases of Vazquez's rehab has been mostly physical, focusing on his range of motion.
When the team returns home on May 19 for a six-game homestand against the Rangers and Angels, Vazquez will also be back to begin a designed program.
"We'll have him chart games, but also have a place to put in where pitch selection that he would call just so he gets that mental repetition with the feel and speed of the game," said Red Sox manager John Farrell.
Farrell believes it's important to keep Vazquez privy to decisions being made about the pitching staff.
"We are trying to do what we can to take advantage of the time that is available to him," Farrell said. "That's the next step when we return home."
Quinn Roberts is a reporter for MLB.com. This story was not subject to the approval of Major League Baseball or its clubs.