Hendricks still trying to gain feel for pitches
Cubs' confidence in righty remains strong despite early-season struggles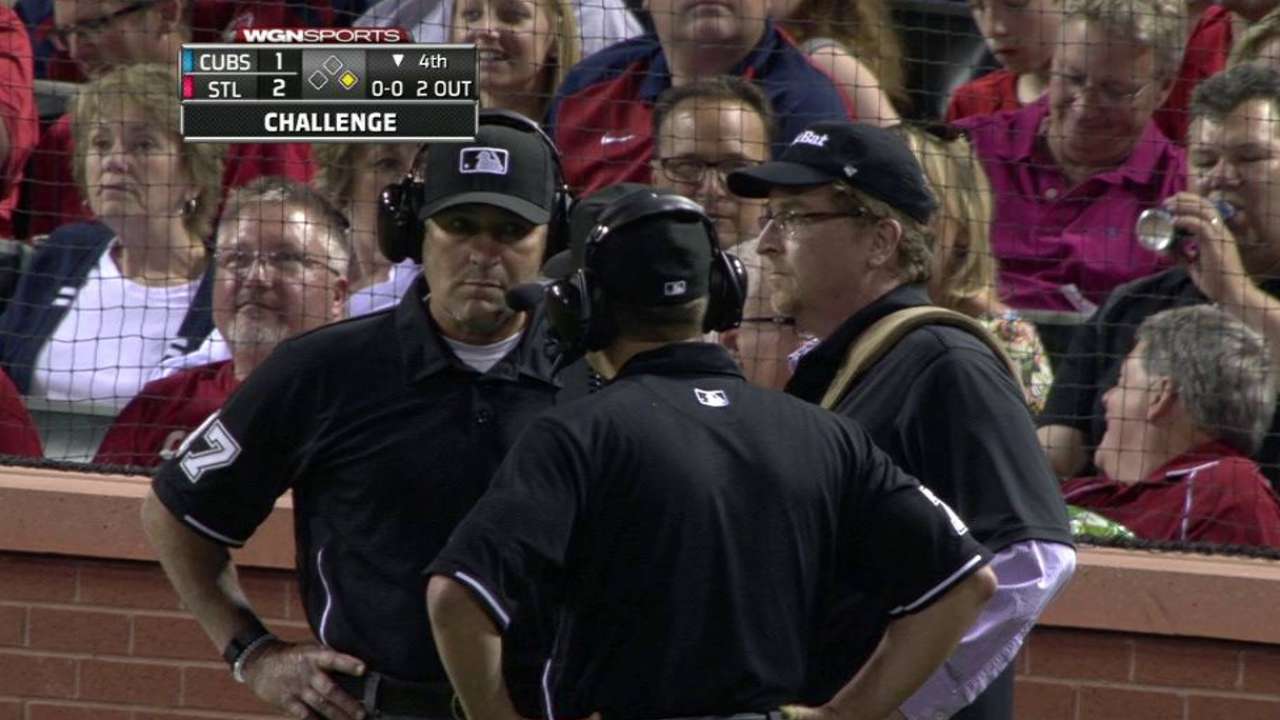 ST. LOUIS -- Before Tuesday's game, Cubs general manager Jed Hoyer gave Kyle Hendricks a vote of confidence.
"He's been really good early, and then had that fourth, fifth inning when he's struggled," Hoyer said. "We're not worried about him at all. He's a feel pitcher. He has so many ways to get you out, I think he'll be just fine."
But Hendricks couldn't get a feel for his pitches vs. the Cardinals, and he gave up four runs on six hits, walked two and hit two batters over five innings in the Cubs' 7-4 loss.
"Hitting guys, walking guys, that's not what I do," Hendricks said. "It's just not there right now. I've obviously got to make a change."
The big blow came in the fifth when Matt Carpenter hit a three-run homer to tie the game at 4.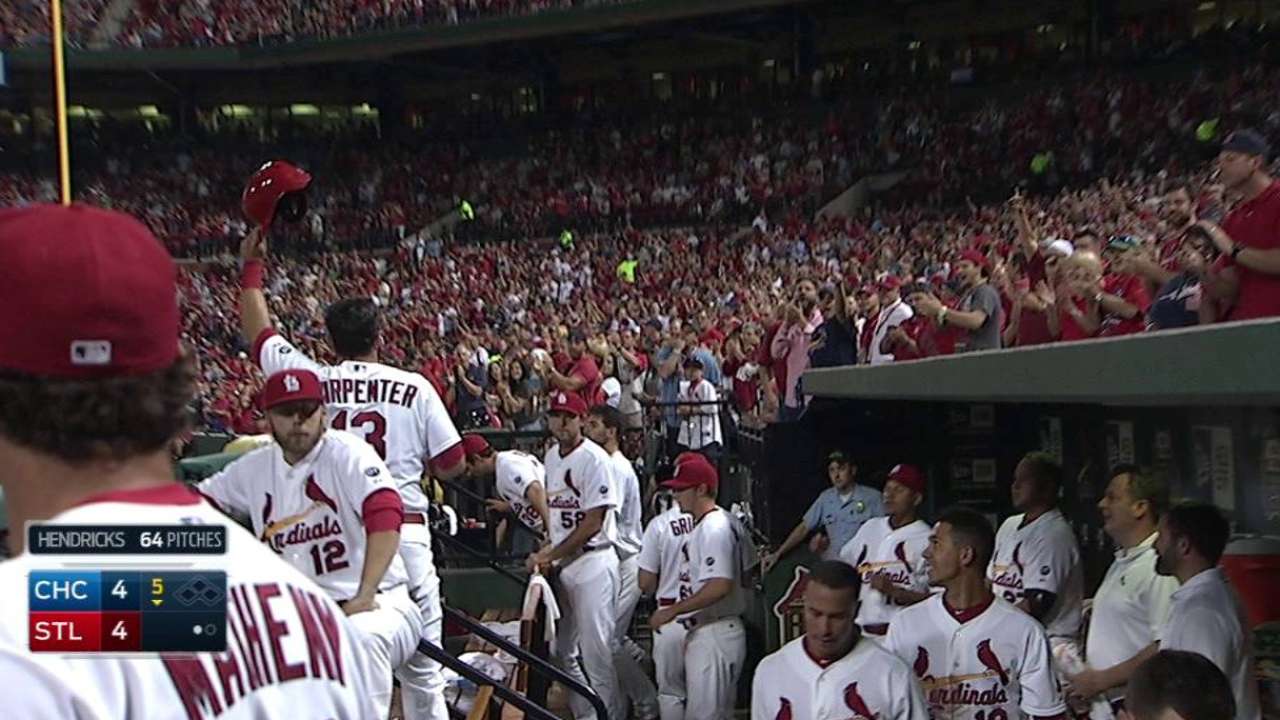 "He's one of their best hitters, one of the best hitters in the league right now, too," Hendricks said. "He's a tough guy to get out. I've just got to make good pitches to him, and I didn't make a good pitch. It was just a cutter with too much depth, trying to go up and in, and it ended up going down and in. You can't make bad pitches to him."
The homer came in Carpenter's third at-bat against Hendricks in the game, and Carpenter had learned something from the earlier appearances. Hendricks jammed Carpenter in the first and got him to fly out to center. Carpenter drew a walk in the third.
"The third at-bat, I went in there and had a pretty good feeling he was going to go in again," Carpenter said. "I got a pitch I could handle."
Cubs manager Joe Maddon has no doubt the right-hander will get back on track.
"I have a lot of faith in this guy," Maddon said. "I don't think everything is working for him right now. The ball doesn't have that typical sink because he's a heavy groundball pitcher and you're not seeing that now. That tells you the pitch is more flat than down."
The problem isn't a lack of confidence.
"Honestly, my confidence was there today," Hendricks said. "I got kind of rolling but couldn't get a 1-2-3 inning. Too many baserunners. I just don't have that feel. I know I can get guys out at this level. It's just getting that feel."
Carrie Muskat is a reporter for MLB.com. She writes a blog, Muskat Ramblings, and you can follow her on Twitter @CarrieMuskat. This story was not subject to the approval of Major League Baseball or its clubs.