Feldman digs too deep a hole for Astros
Righty allows six runs over three innings in loss to Rangers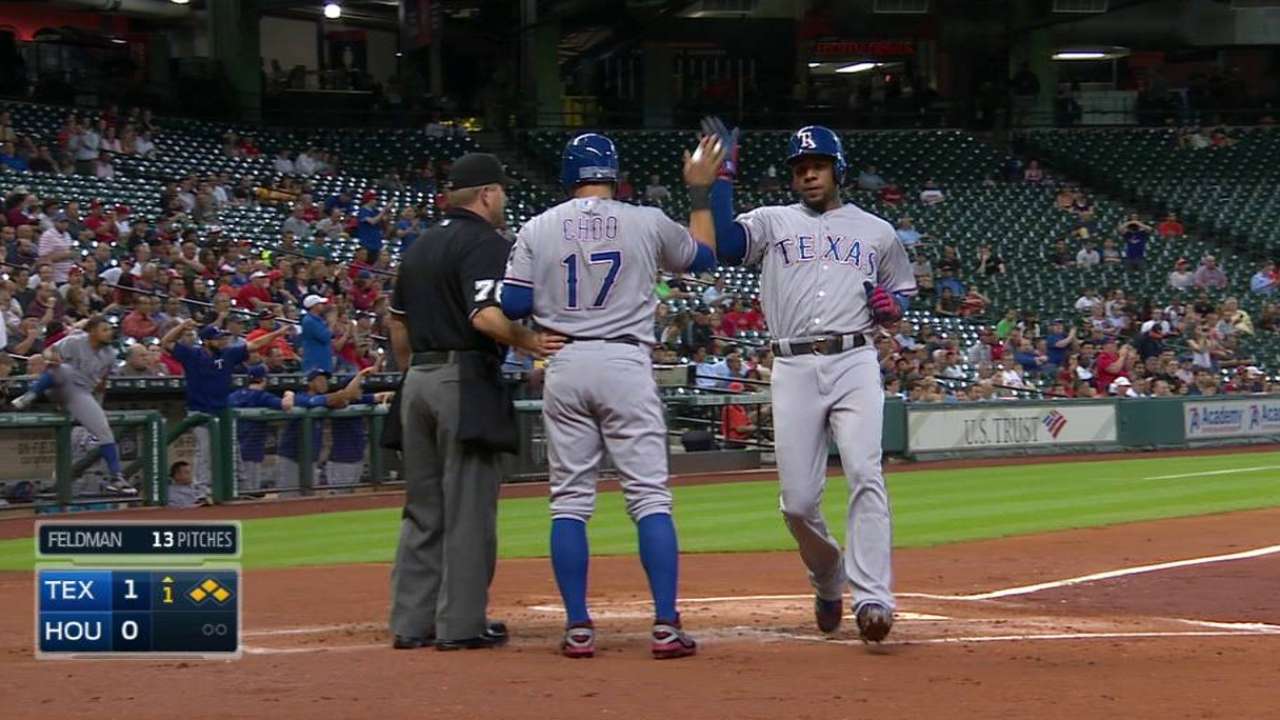 HOUSTON -- The next four days figure to be long ones for Astros starter Scott Feldman, who will eagerly await getting the ball for his next start after giving up six runs and nine hits in three innings during a 7-1 loss to the Rangers on Tuesday night at Minute Maid Park.
The veteran right-hander, who had posted a 2.84 ERA in his past 12 starts entering Tuesday, allowed five of the first six hitters he faced in the game to reach, with Prince Fielder hitting a two-run double and Carlos Peguero tagging him for a two-run homer and a 4-0 Rangers lead in the first.
"Just warming up, I felt great, and obviously there's a pretty good vibe around here with the team and they're playing great," Feldman said. "I went out there and did terrible. I've got to try to iron that out in between my next start."
Feldman (2-3) recovered to get an out after Fielder's double made it 2-0, and he received a boost from his defense later in the inning when center fielder Jake Marisnick threw out Fielder at the plate following a Kyle Blanks single. But Peguero hammered a 1-0 pitch over the right-field wall to make it 4-0.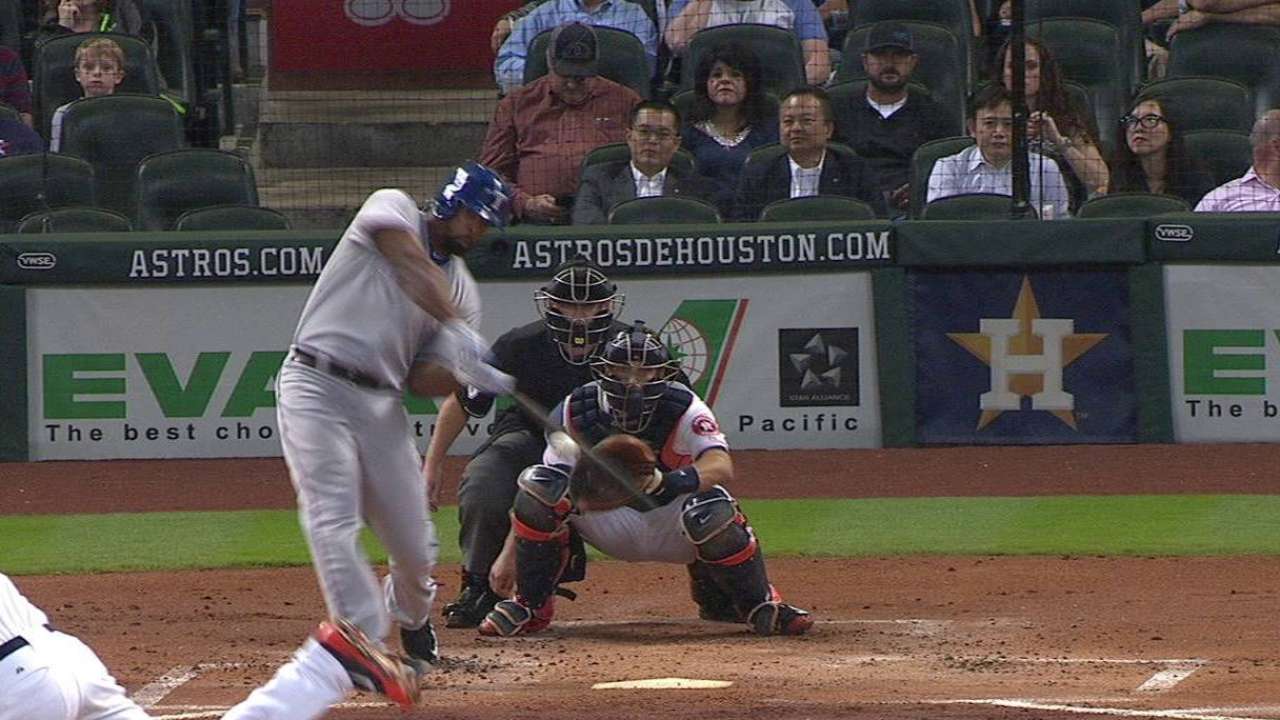 "Even when it was four, I still thought, 'Keep them there,'" Feldman said. "We've been playing good, like I said, and keep it within striking distances for the offense and we've been swinging the bats well. I couldn't get anything going myself. I had a zero there in the second, but then went right back out in the third and gave up some runs. I'll try to fix it and try to figure out what I was doing and get them the next time."
Astros manager A.J. Hinch said a telling sign was that Feldman didn't initiate many swings and misses.
"The Peguero home run in the first inning was a tough one," Hinch said. "We cut the run down and it's 2-0, it's two outs, and then Blanks gets the base hit and then Peguero with the home run. That made it a tough hole to climb out of for Feldman. We get the [Luis Valbuena] homer, sort of start to feel like we're going to jump back in, but they score a couple more runs and handle the game the rest of the way."
Brian McTaggart is a reporter for MLB.com and writes an MLBlog, Tag's Lines. Follow @brianmctaggart on Twitter. This story was not subject to the approval of Major League Baseball or its clubs.