Attanasio determined to turn around Brewers
Owner won't address GM's status, but is prepared for hard decisions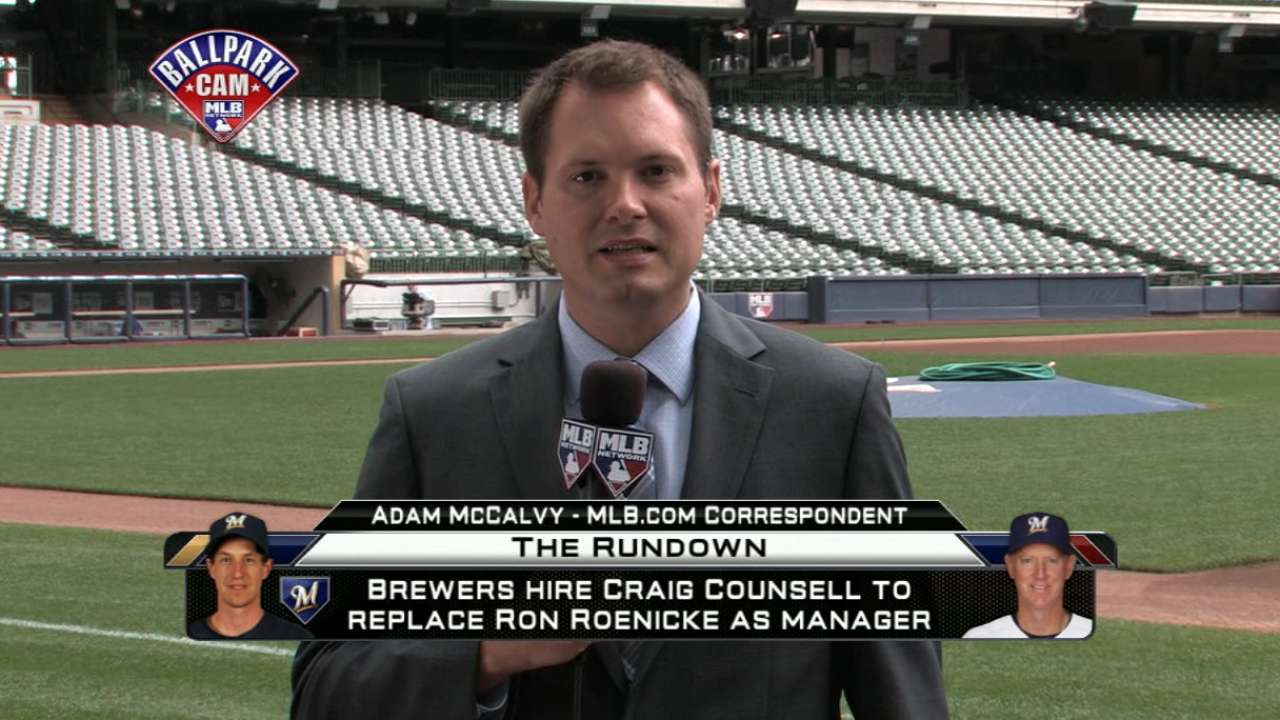 MILWAUKEE -- Brewers principal owner Mark Attanasio answered difficult questions Tuesday about the dismissal of manager Ron Roenicke, the status of general manager Doug Melvin and the uncertain future of a franchise that may require what Attanasio referred to as a "remodel."
If it comes to that, Attanasio said, so be it.
"I am ready to make the hard decision to do what's best for the organization, whatever that will be," Attanasio told reporters in the fifth inning of Craig Counsell's second game as Brewers manager, an 8-2 loss to the Dodgers. "You can call it remodel, retool, rebuild -- whatever it takes to bring winning baseball to Milwaukee is what I'm going to do."
Asked how far he would be willing to go in a rebuild, Attanasio said, "I'll say without addressing anything specifically, I think I've shown over 11 years that we've made some pretty tough decisions, and I'm ready to make them again."
He expressed continued confidence in Melvin but shed little light on what role the longtime GM, whom Attanasio inherited when he was approved as owner in 2005, would play in a long-term rebuild. Melvin's contract expires later this year, and he declined to answer questions during Counsell's introductory news conference about his future, saying only that, "I just keep coming to work every day until I'm told not to."
Attanasio said he would honor Melvin's wish not to address his status. He declined to respond to a report from MLB Network, which said the Brewers were working on a succession plan that would elevate Melvin to a different role and bring in a new GM.
But Attanasio did cite Melvin's two decades of experience as a GM and said he would "lean on that as we figure this out."
"I think Doug has done a good job in constructing the roster," Attanasio said. "Look, we're all disappointed in the results and we all need to do better."
Attanasio said it was Melvin's call to remove Roenicke from his role. Melvin telephoned on Thursday, Attanasio said, an off-day for the Brewers after they lost three of four games at Cincinnati and sat with a 5-17 record.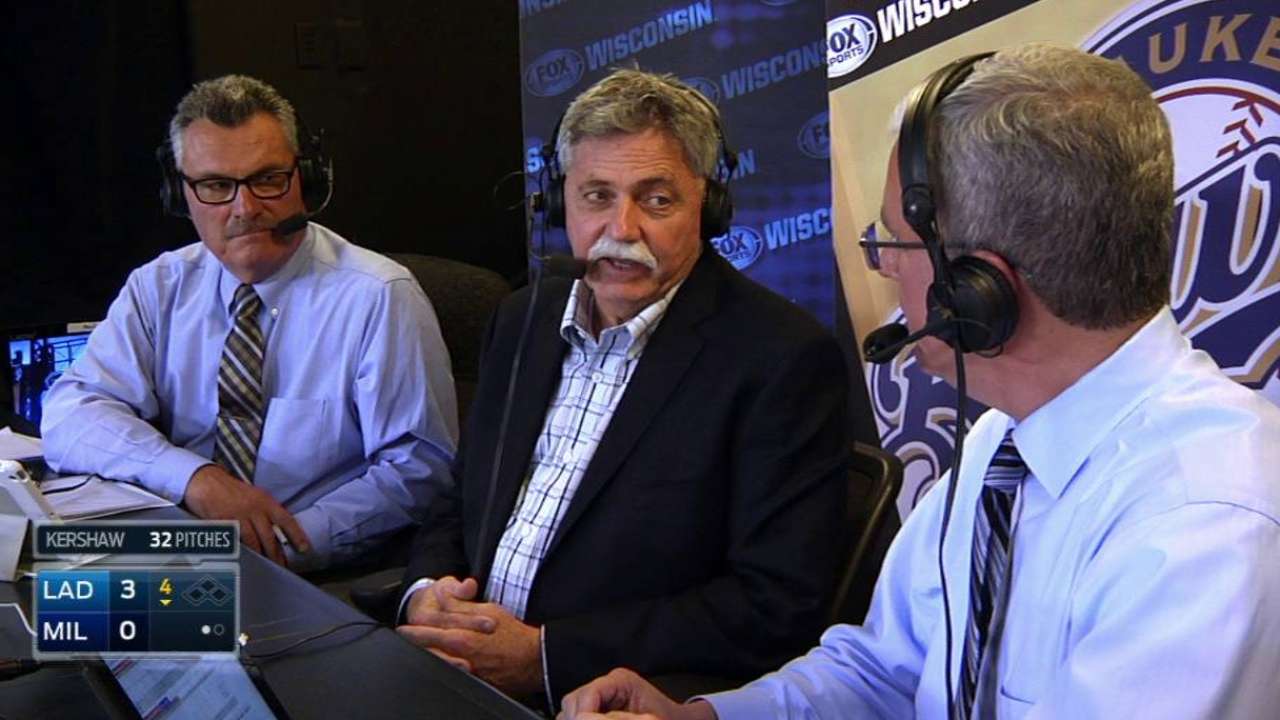 Attanasio was surprised by Melvin's decision because a manager change had not been on the table as recently as a week earlier. It took several days to finalize the decision and to set a three-year contract for Counsell, and by the time the team announced Roenicke's dismissal Sunday night, the Brewers had won back-to-back games against the Cubs to take a series for the first time all season. On Monday morning, Counsell was introduced as the new manager.
"I'm not sure it's ever the right time," Attanasio said. "The timing of these decisions is difficult, especially in a sport or a business where you play every day. You don't really have a lot of time for breaks or to reflect."
Counsell "had the inside track" from the start, Attanasio said.
"He feels a real commitment and responsibility to the community," Attanasio said. "That, coupled with his pretty extensive knowledge of our farm system and even our Rookie-level players really made him a consensus choice. We didn't really discuss anybody else seriously."
Attanasio praised Roenicke's loyalty and work ethic. During a 30-minute conversation in the wake of Roenicke's removal, Roenicke still referred to the Brewers as "we," Attanasio said.
"One of the challenges is that the responsibility seems to go on the manager or the coach," Attanasio said. "I think we all feel responsible for where we are here. Doug is not shirking responsibility at all for where we're at. What we're trying to do every day is take a look at how we can make this team better."
Adam McCalvy is a reporter for MLB.com. Follow him on Twitter at @AdamMcCalvy. This story was not subject to the approval of Major League Baseball or its clubs.