Brilliant Vogelsong bounces back in style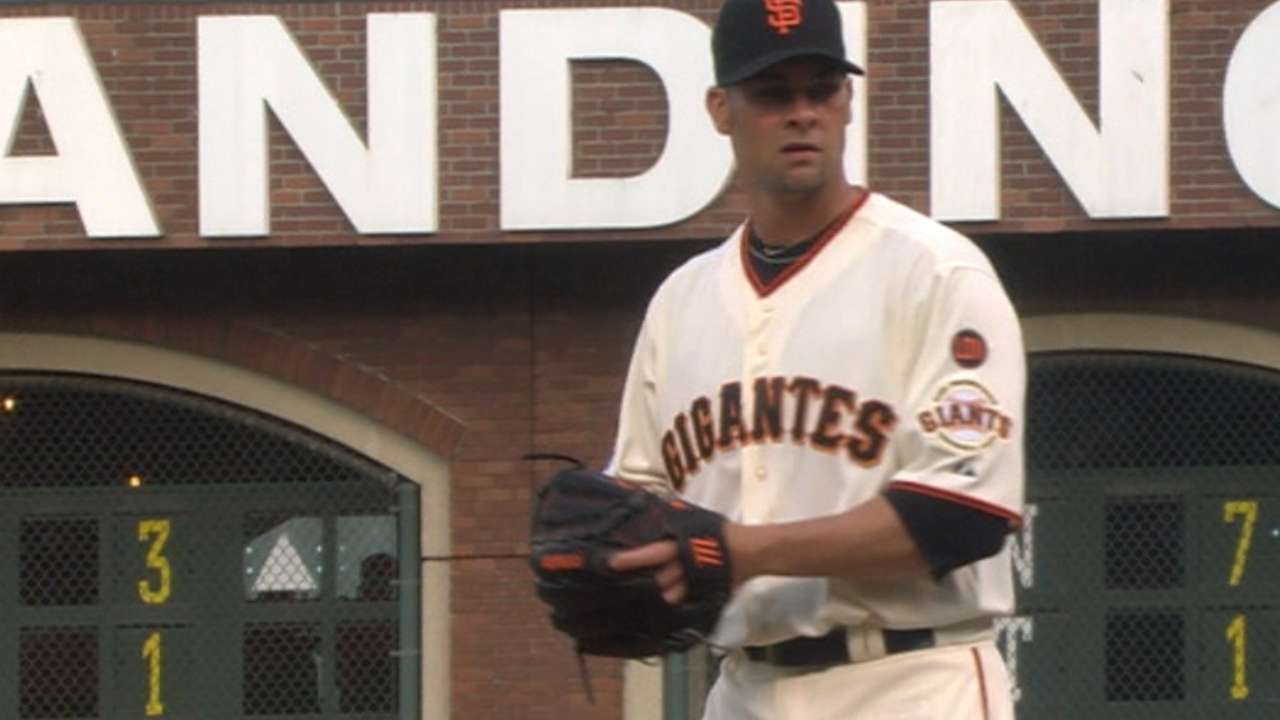 SAN FRANCISCO -- Combine Ryan Vogelsong's competitiveness and resolve with some proper technique, and you get the masterly sort of performance he delivered Tuesday night.
This was not the Vogelsong who endured a disaster in his previous start last Wednesday, when the Dodgers raked him for four homers and six runs in three innings. The AT&T Park audience saw Vogelsong at his best, as he combined his usual determination with mechanical precision for seven innings, while the Giants subdued the San Diego Padres, 6-0.
The Giants lengthened their trio of streaks: Five consecutive wins overall, eight in a row at home and the last three by shutout. They haven't recorded that many consecutive blankings since June 25-28, 2012, when they had four straight.
Vogelsong's 9.31 ERA during April might have foretold a rough evening for the Giants against the National League's highest-scoring team. But he yielded just three hits, all singles, and walked two after issuing 11 free passes in 19 1/3 innings entering the game. He reached only one three-ball count in the first five innings and permitted merely three Padres to stray into scoring position.
"That's vintage Vogey," Giants manager Bruce Bochy said. "We've seen him do this so many times here. Good for him. I was happy for him to come back after a rough start and throw like that."
Vogelsong credited adjustments that he made with the help of pitching coach Dave Righetti and bullpen coach Mark Gardner for the improvement he made on his Dodger Stadium disaster.
"I tried to focus on that and concentrate on that on every pitch and just let the ball do what it wanted to do instead of trying to force it," Vogelsong said. "It felt like in L.A. that I was trying to force the ball to places instead of just throwing it and trusting it."
Most of all, Vogelsong trusted himself. Remember, this is the man who endured rejection in various forms before becoming an NL All-Star in 2011.
"I'm a believer, man," he said. "I believe that you can do anything if you believe in yourself and believe that you're here for a reason. I tried to lean on that all week."
Vogelsong's mental discipline included forgetting that April ever existed. "I just kind of hit the reset button," he said. That was apparent in his decision to shave most of his beard, which he had worn since Spring Training.
"I told you guys I didn't know how long that was going to be around, but I figured after you give up four homers in a game it was probably time to go," he said.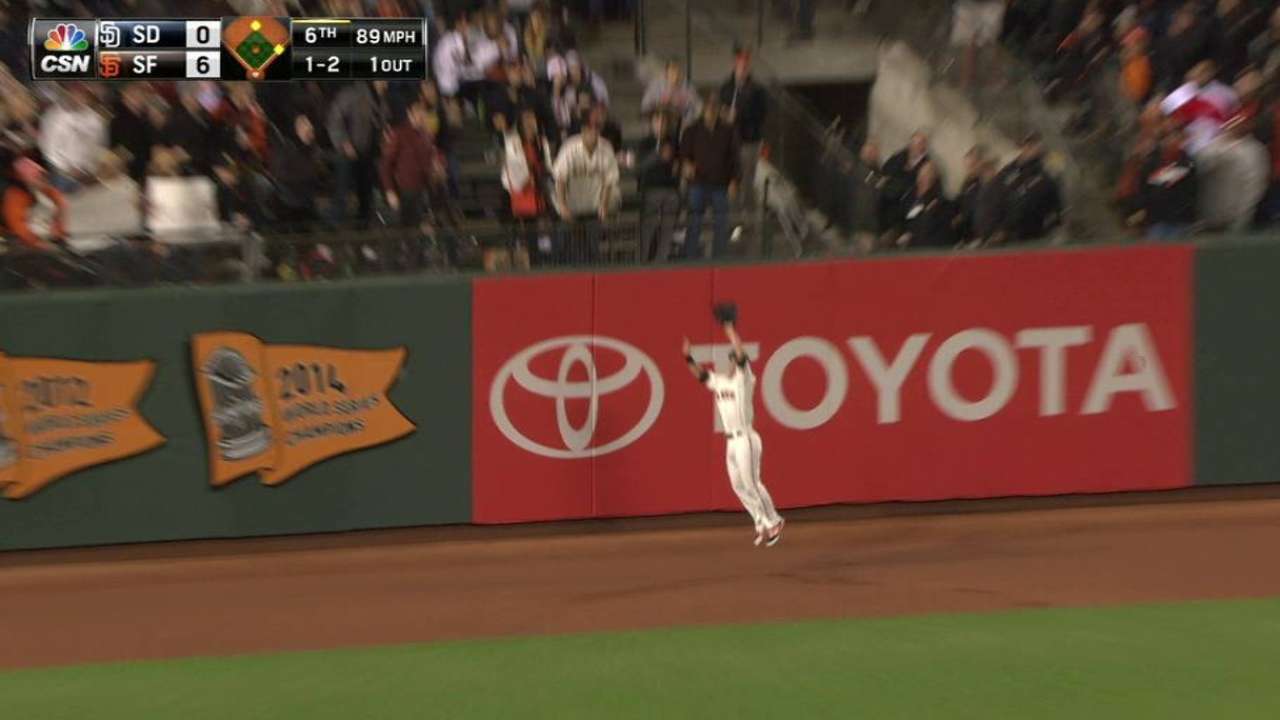 Vogelsong also was more than aware of the club's shutout streak, saying, "You don't want to be the guy who's not holding your own."
He received ample help from his defense -- most notably shortstop Brandon Crawford, who looked typically smooth while recording four assists, and left fielder Nori Aoki, who made a leaping catch of Matt Kemp's sixth-inning drive to the warning track with two on and one out in the sixth. The Padres proceeded to leave the bases loaded.
"It's a totally different ballgame if they don't make those plays," Vogelsong said.
Chris Haft is a reporter for MLB.com. Read his blog, Haft-Baked Ideas, and follow him on Twitter at @sfgiantsbeat. This story was not subject to the approval of Major League Baseball or its clubs.