Efficient Lorenzen savors first MLB victory
Rookie allows three hits and one run over six-plus innings vs. Bucs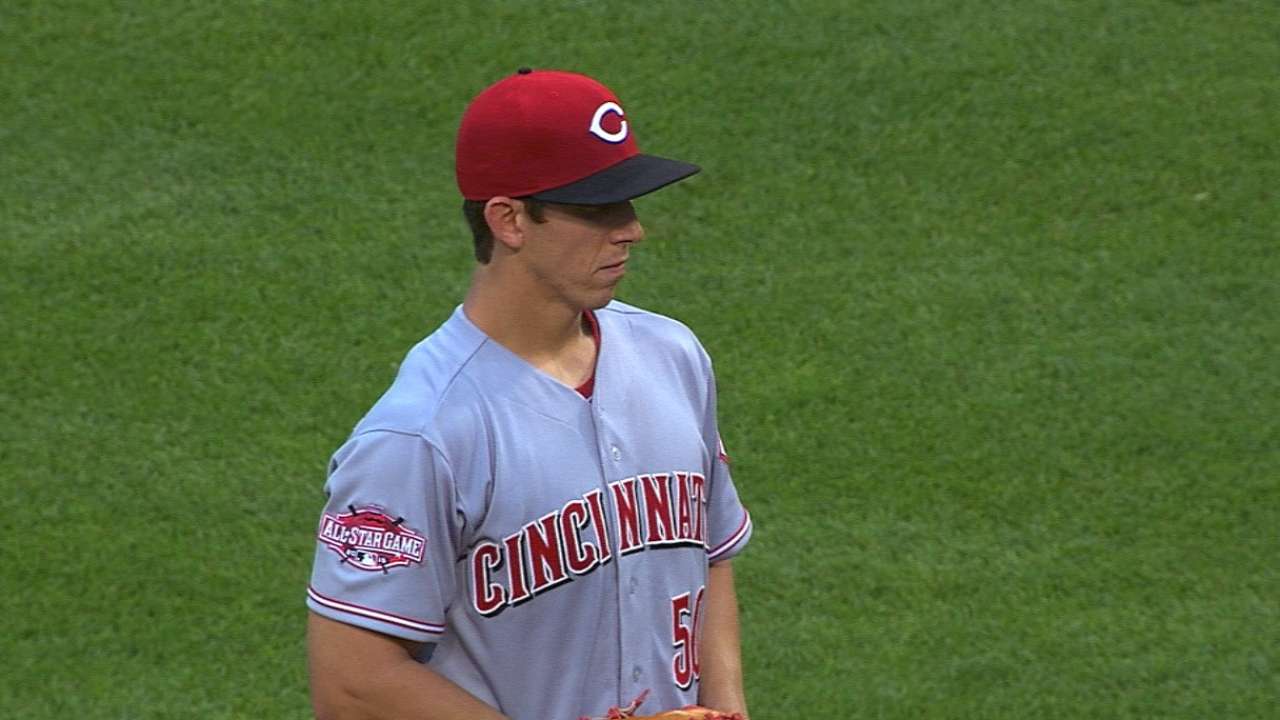 PITTSBURGH -- The differences between his first big league start and outing No. 2 were very noticeable for Reds rookie pitcher Michael Lorenzen.
More pitch efficient? Check. Increased mix of his pitches? Check. Better at locating? Check. More comfortable? Check. It all came together well for Lorenzen during Cincinnati's 7-1 victory over the Pirates at PNC Park on Tuesday.
Lorenzen, 23, gave up one earned run and only three hits over his six-plus innings. He walked three, hit a batter and struck out four.
"A lot more comfortable, just more prepared," Lorenzen said. "I was able to go through my routine, step by step, the way I like to. I watched a lot of video, looked at a lot of scouting reports to see how I was going to attack these guys. I had a pretty good idea of what I wanted to do. [Catcher Brayan] Pena did a really good job behind the plate working with me. We were on the same page for most of the time."
During his Major League debut last Wednesday against the Brewers upon his callup to replace the injured Homer Bailey, Lorenzen needed 107 pitches to get through five innings. All three runs he allowed came via home runs off of his fastball.
This time, he threw 93 pitches and although he gave up Starling Marte's solo homer to right field in the second inning on a 1-0 fastball, he retired nine of his first 10 batters -- and seven straight after the homer. Where he was leaning heavily on his fastball the first time, he used his curveball and slider more against Pittsburgh.
"I thought it was outstanding that he just attacked," Reds manager Bryan Price said. "He gave up the solo home run the first time through the order. You looked up and he's faced 10 hitters, given up one hit, one run and that's it. He was pumping strikes. That certainly helped us take that lead and extend it through the course of the game."
Lorenzen felt it was important to shake off the Marte homer and keep going.
"I just played it in my mind, how would a young person react to that normally?" he said. "They would get shy pounding the strike zone, be a little scared. I gave up four home runs in two games. I just told myself I'm not going to do that. Trust what you have and keep pounding the zone and don't give in. It's easy to be shy and start pitching around guys. I wasn't going to let that happen. I was going to keep my team in the ballgame."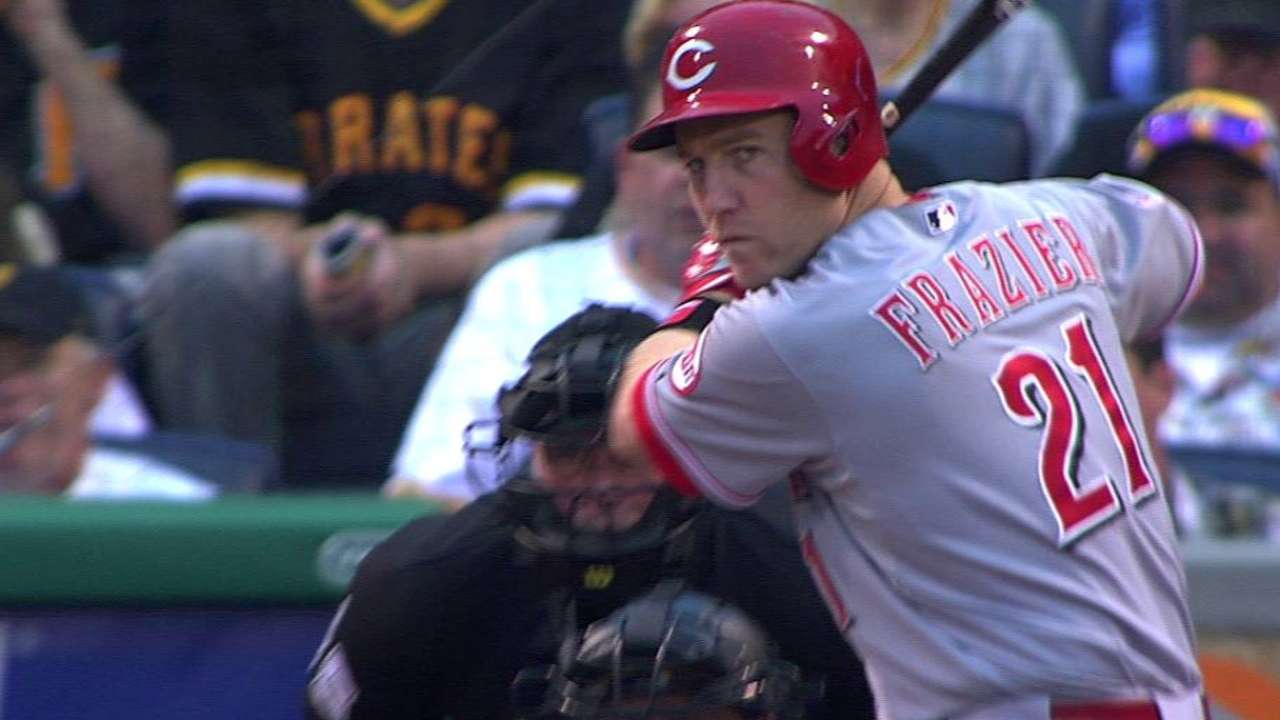 Home runs by Todd Frazier and Marlon Byrd helped give Lorenzen a 4-1 lead to work with after three innings. His biggest jam came with two outs in the fourth inning when he loaded the bases on a single and two walks. He got Jung Ho Kang to fly out to center field, ending the threat.
"I was still getting behind guys and it was a little frustrating. Just keep improving," Lorenzen said. "It feels good [to win my first game]. That's what I'm here for. They brought me up here because they think I can win some ballgames. One is really special. To me, it's on to the next one, really."
Mark Sheldon is a reporter for MLB.com. Follow him on Twitter @m_sheldon. This story was not subject to the approval of Major League Baseball or its clubs.