Hosmer in charge with opposite-field power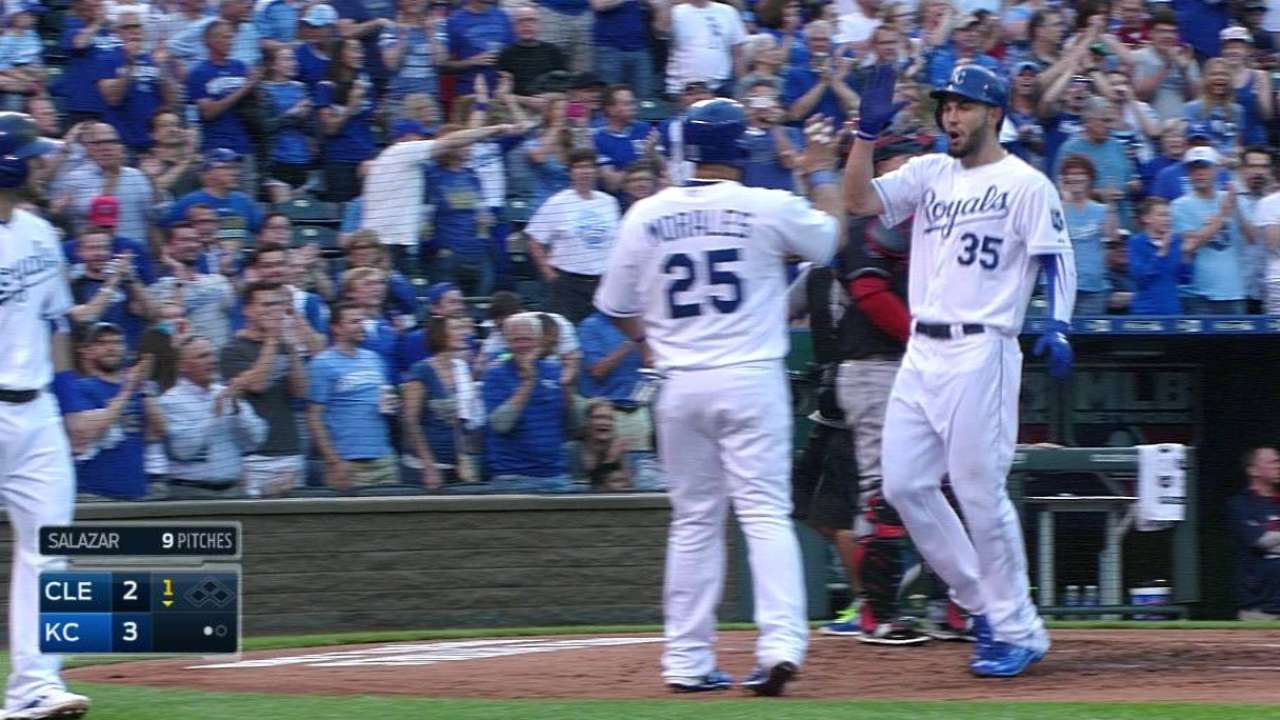 KANSAS CITY -- The type of opposite-field power that Royals first baseman Eric Hosmer can show is extremely rare in the game.
How rare?
In a span of one week, Hosmer has gone the opposite way off Cleveland's Danny Salazar twice -- both measuring 417 feet -- one at Progressive Field and again in Tuesday night's 5-3 victory at Kauffman Stadium where Hosmer dropped one in the fountains.
"I don't know of anyone who can hit a ball that far the opposite way," manager Ned Yost said. "I don't know of a left-hander who can do that. Maybe there is one, but I don't know who it would be."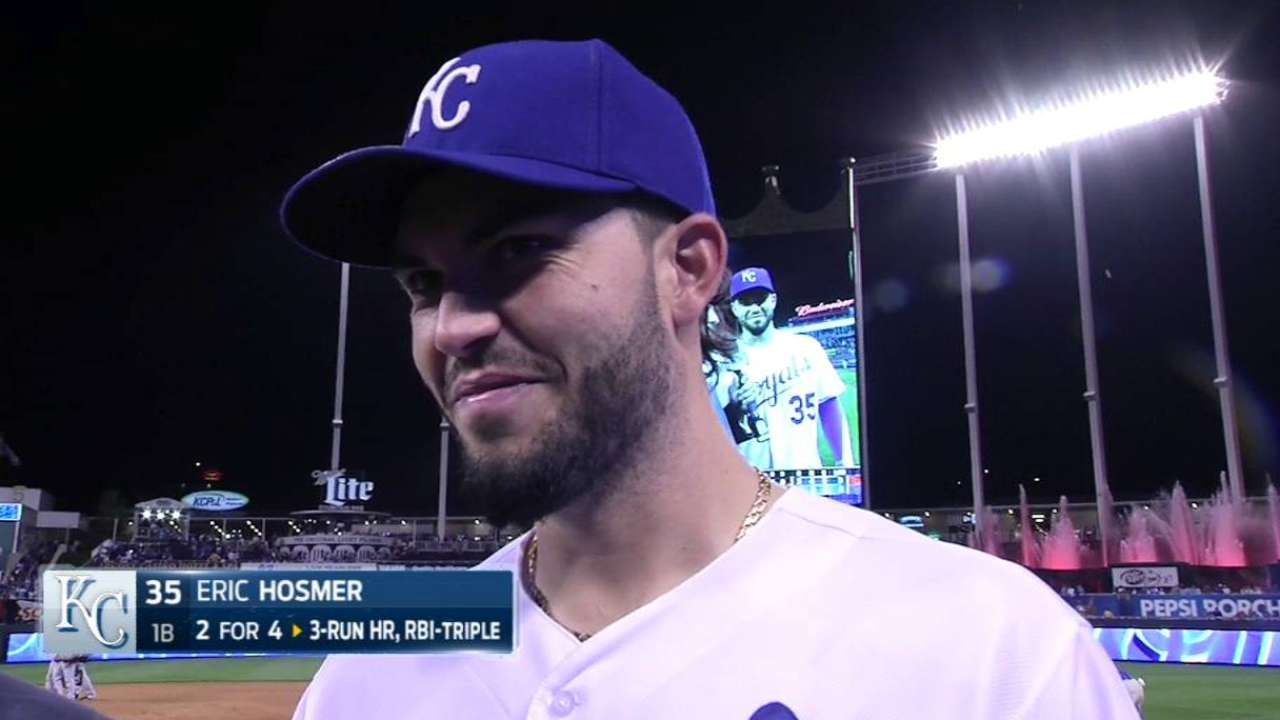 Hosmer again knew immediately when he hit the three-run blast in the first inning that it was gone. And the Royals were on their way to going 9-0 in series openers.
"It felt really good," Hosmer said. "When I'm going oppo and driving the ball that way, I'm in a good place. When [Salazar] gets behind, he likes to throw fastballs and I just wanted to make sure I timed it right."
Hosmer isn't sure why he hits Salazar so well.
"I don't know," said Hosmer, who added an RBI triple in the eighth off reliever Nick Hagadone. "I think he did a good job adjusting the second and third time through. He's a fastball guy, so you just try to time him. He's a tough guy to face, but I just got some good swings off him."
Jeffrey Flanagan is a reporter for MLB.com. Follow him on Twitter at @FlannyMLB. This story was not subject to the approval of Major League Baseball or its clubs.