MLB.com Columnist
Phil Rogers
Familiarity lands J.D. in right spot in Detroit
Slugger had offer from White Sox in '14, but ties to Avila led to Tigers signing, career turnaround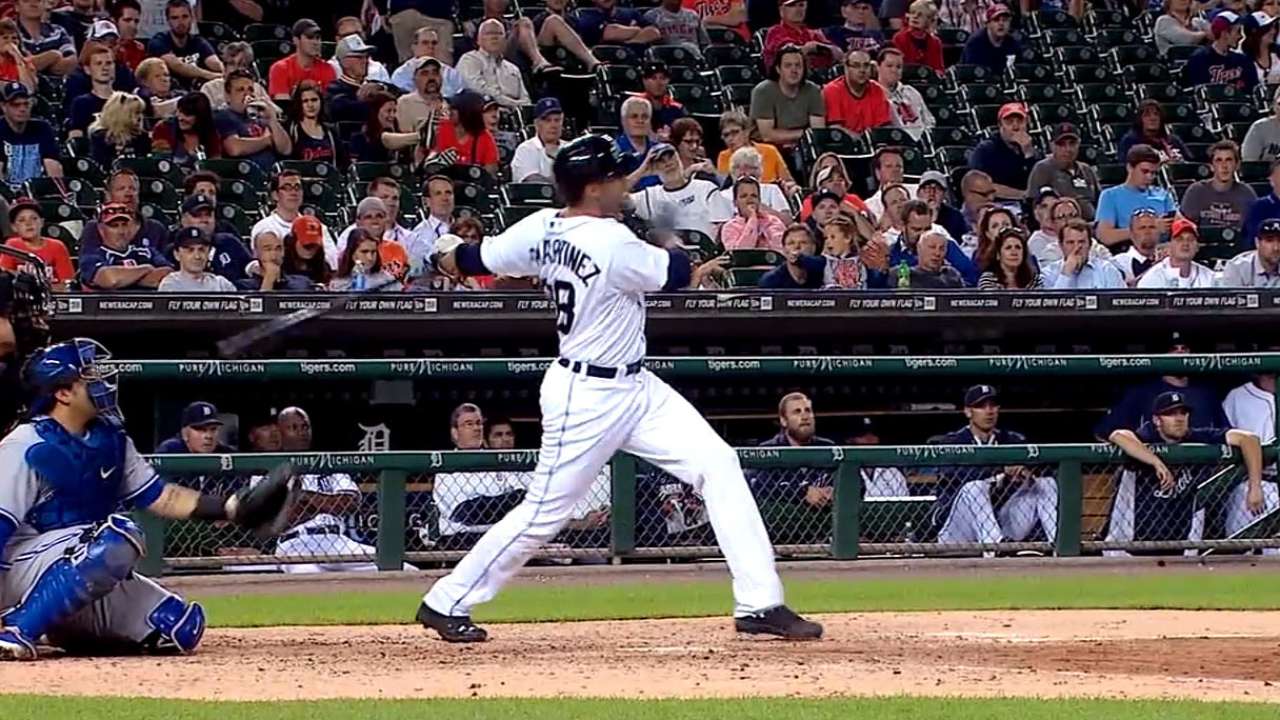 CHICAGO -- Alex Avila has known J.D. Martinez since he was in elementary school north of Miami. His father, Al, the Tigers' assistant general manager, got to know Martinez well when Alex's brother, Alan, was one of Martinez's teammates at Nova Southeastern University in Fort Lauderdale.
"I've known J.D. since I was 6, 7 or 8," said Alex Avila, Detroit's catcher. "We were always around baseball fields when we were kids, and now we work out together in the offseason."
Unfortunately for the White Sox, they stay in touch.
If not for intervention from the Avila men, Martinez may have landed in Chicago after he was released by the Astros late in Spring Training 2014. But like the deal that Dave Dombrowski put together to land Miguel Cabrera back in '07 -- one that sent then-White Sox GM Ken Williams into a massive funk at the Opryland Hotel in Nashville, Tenn. -- the Tigers walked away with the impact hitter.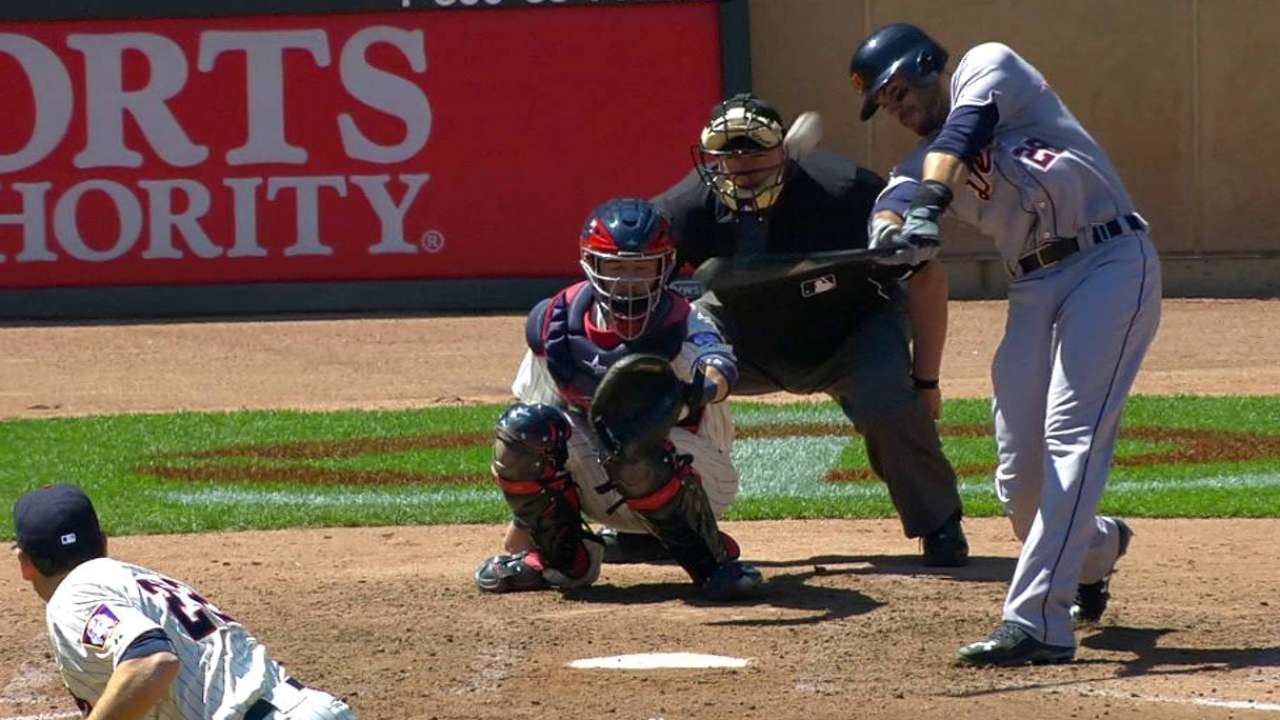 These are the kind of events that can go a long way in determining the power in a division.
Current White Sox GM Rick Hahn confirms that he immediately made a Minor League offer to Martinez after Houston unexpectedly cut him rather than option him to Triple-A. The Sox had good scouting reports on him from Venezuela, where he was working on major changes encouraged by then-Astros hitting coach John Mallee, and tried to sell Martinez's agent, Robert Garber, on his chance to fit into a lineup that was in transition after being built around Paul Konerko for years.
According to Martinez, the Mariners were also interested in him. But rather than roll the dice on the White Sox or M's, he trusted his old friends, the Avilas.
"I called him right after I found out he got released," Alex Avila said. "I don't know if I had anything to do with his decision, but we work out together in the offseason. He told me he had interest in signing with us. My dad has known him a long time, so he called him right away."
Avila had no doubt that Martinez could help Detroit at some point, especially with the swing changes he had been making that winter.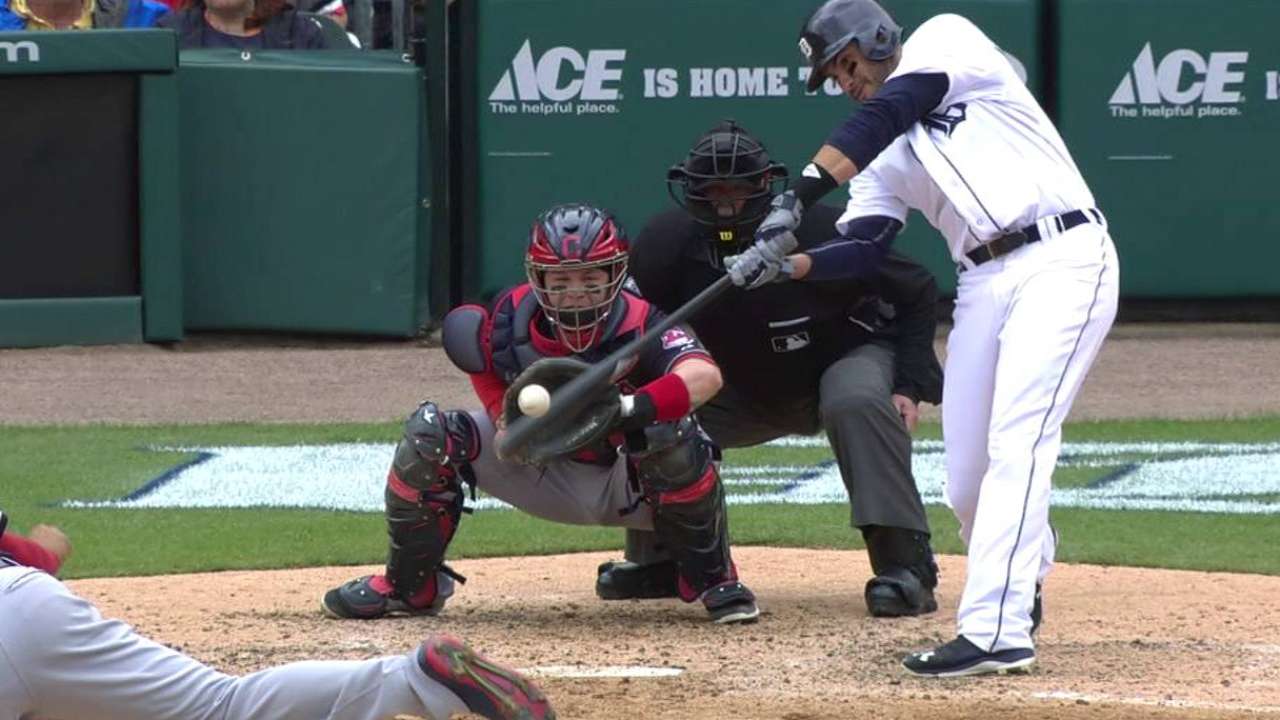 Martinez said he could picture himself emerging as a contributor quickly in a rebuilt White Sox lineup. There was no immediate fit with the Tigers.
"I felt like there was still more opportunity in Chicago than there would be in Detroit," Martinez said. "When I [looked at] Detroit, I knew they were going to be one of the best teams in all of baseball. They had Torii [Hunter] out there [in right field], Austin Jackson [in center field]. They had just signed Rajai Davis to a two-year deal, and I'm not a fourth outfield type of player. I'm just not. I wasn't looking at playing in Detroit."
Still, Martinez couldn't ignore the gravitational pull of his emotions.
"I was sitting there, talking to my agent, and I knew people [in Detroit]," he said. "I knew Alex, I knew Al, I knew [third-base coach] Dave Clark. All that stuff, I just felt I wanted to be in a place where I knew people. I remember just saying to myself, 'I'm not going to worry about playing for the Tigers, I'm just going to worry about playing for Toledo and myself, doing well. If I do well, I'll force their hand.'"
All it took was 10 home runs in 17 games with the Mudhens. Martinez was promoted from Triple-A on April 21, the Tigers traded Jackson to the Mariners on July 31 in the three-team trade that brought David Price to Detroit, and there Martinez was, right in the middle of one of the best lineups in baseball.
Martinez has been hitting ever since. He's also remained consistent in not taking any gratuitous shots at the Astros for giving up on him.
"People are always asking if I was mad at Houston," Martinez said. "Honestly, I'm not. The truth of the matter is that when I was there, I didn't perform and they actually did me a favor by cutting me loose. They could have really held me there, not let me leave, bury me in Triple-A, put me behind some prospects and I would never even play. It was almost like the best thing that happened at the time.
"Coming over here, being around these veterans and learning how to win, I feel like it was just a different mindset here. They weren't building here; they were trying to win here. I didn't play that ball before. I like this ball. It's a lot more fun. It's a competition."
Martinez wound up getting 441 at-bats for the Tigers last season, in which he compiled a 4.0 fWAR by hitting .315 with 23 homers and 76 RBIs. He entered Tuesday's game against the White Sox batting only .240, but he had six homers and 15 RBIs in 24 games.
Martinez and Yoenis Cespedes are the No. 5-6 hitters in an order that has Ian Kinsler, Cabrera and Victor Martinez No. 2-3-4. It's thick, like the Tigers' chances to get back to the playoffs for a fifth consecutive season.
Kansas City has shown its intention of ending Detroit's streak of consecutive American League Central titles, but it's hard to picture two Wild Card candidates that can kick the Tigers to the side of the road. Yet you never really know.
Max Scherzer is gone and Justin Verlander spent his Tuesday morning getting a third MRI exam on his strained triceps, which was considered only a minor problem when it emerged in late March. Shane Greene, who pitched so well early in the season, got whacked around by the White Sox on Tuesday (five runs on five hits and four walks in 2 2/3 innings), marking the third start in a row in which he couldn't get through five innings.
While the Tigers aren't showing much vulnerability, it's a long season. If they are pushed in September, the difference between playing in October or going home could be the geography that pulled Martinez and the Avilas together.
"Any time he was up with the Astros, he was hitting in the middle of the order, driving in runs," Avila said. "He had hurt us with some home runs by himself. You always knew the power. If you ever find a guy who can figure out how to hone in that power, you might be able to get some good performance out of him. You can't ever have too many of those guys."
No, you can't.
Phil Rogers is a columnist for MLB.com. This story was not subject to the approval of Major League Baseball or its clubs.