MLB.com Columnist
Anthony Castrovince
ASG debate: Jeter's shortstop successor
Tigers' defensive star has big first month at the plate; young Sox infielder expected to heat up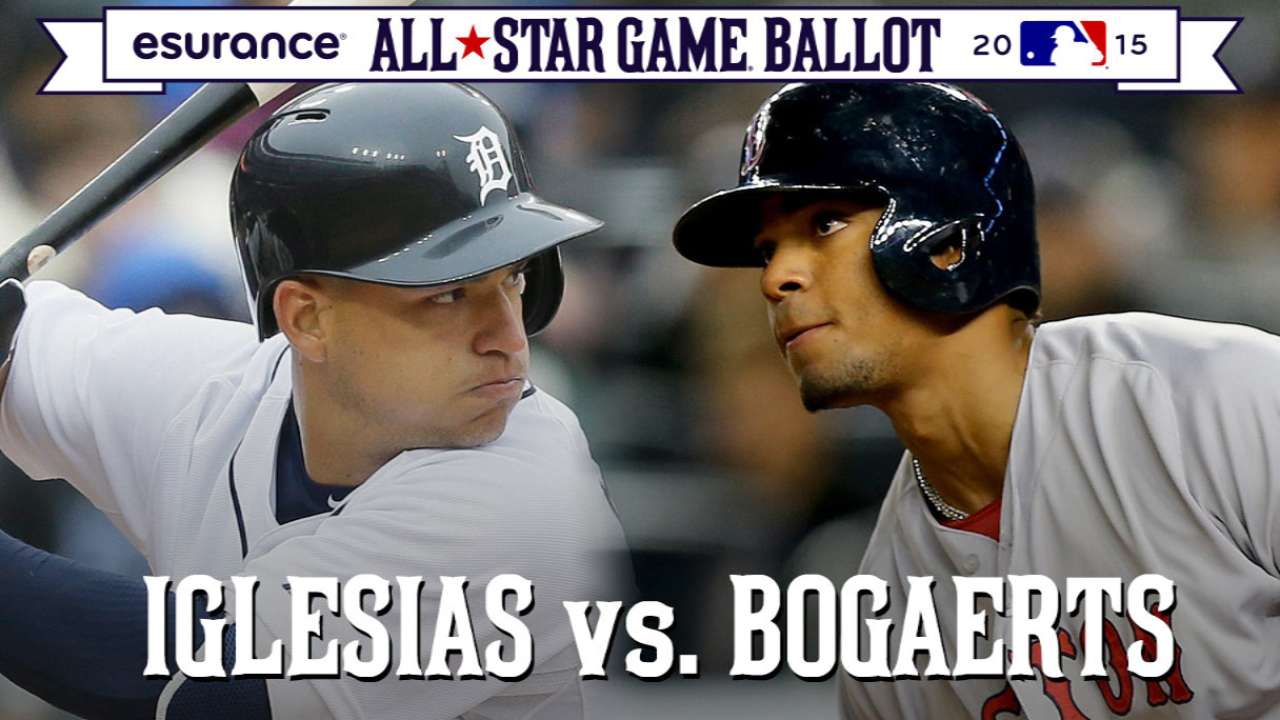 *** We will be doing daily ASG debates until balloting ends on July 2. We will frequently be pitting one player against another and have a writer make a case for one of them, but that doesn't mean there aren't other great candidates for that position. In fact, your comments could spark a new debate for us to tackle. So let us know what you think! ***
Say what you will about those instances when sentimentality swallows statistics in the All-Star Game voting, but at least it made last year's choice for American League shortstop last summer an unusually easy one. In his final go-around, Derek Jeter, a.k.a. No. 2, was No. 1, no question.
Now, the AL shortstop scene is complicated. We don't have an established, perennial All-Star who's going to scoop up the votes from the sentimentalists, and, here in early May, we have only the smallest of statistical samples to guide those driven by data. A few clear candidates could emerge in the coming weeks (if 24-year-old Marcus Semien of the A's keeps collecting extra-base hits, he'll be impossible to ignore). But right here, right now, let's focus on two guys who, not long ago, caused a Boston traffic jam at the position and now could cause a similar scene in the voting:
Jose Iglesias and Xander Bogaerts.
Iglesias, a 25-year-old native of Cuba, is off to a torrid start at the plate that, frankly, nobody saw coming. Previously, he was known primarily for his glovework, and the glove has, predictably, been great. After missing all of 2014 with shin fractures, Iglesias has helped reinvent the Tigers' defensive reputation.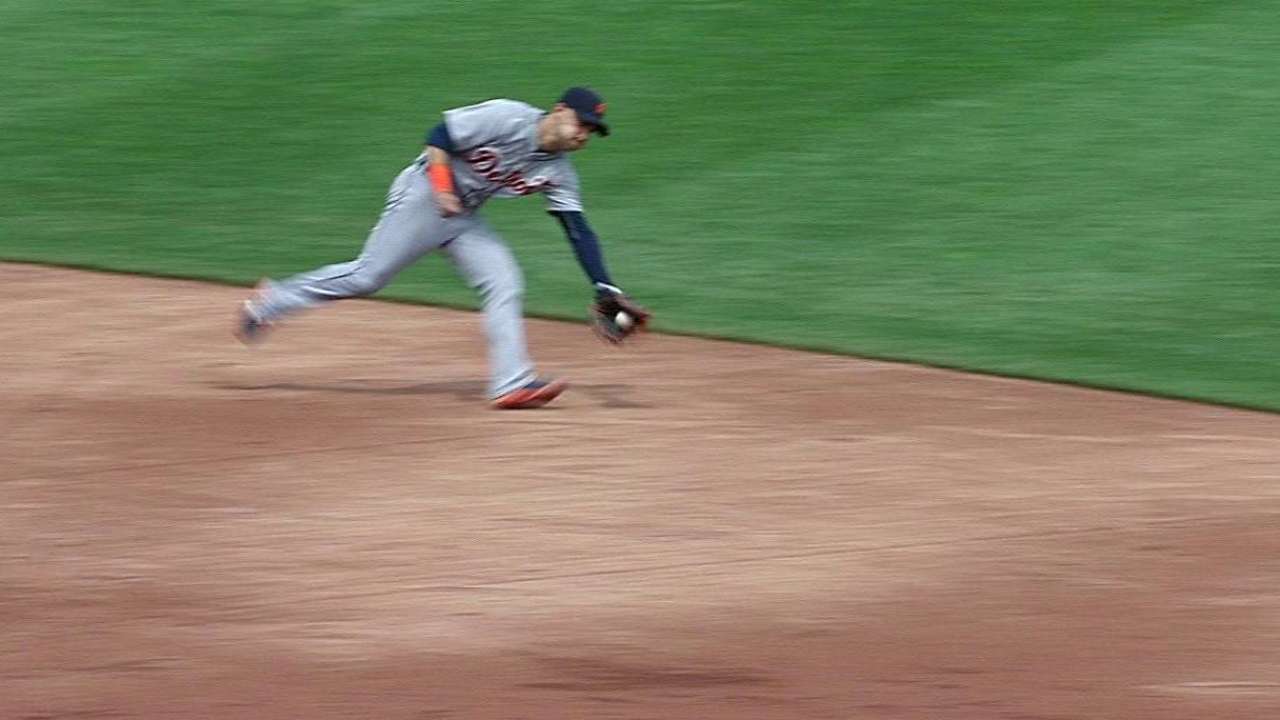 But the bat? Whoa.
Consider this: Entering this week, the only qualifying Tigers hitter with a batting average and on-base percentage higher than that of Iglesias' .354 and .400 marks was Miguel Cabrera (.366, .459). And only Cabrera (.624) and Yoenis Cespedes (.550) were outslugging Iglesias (.494).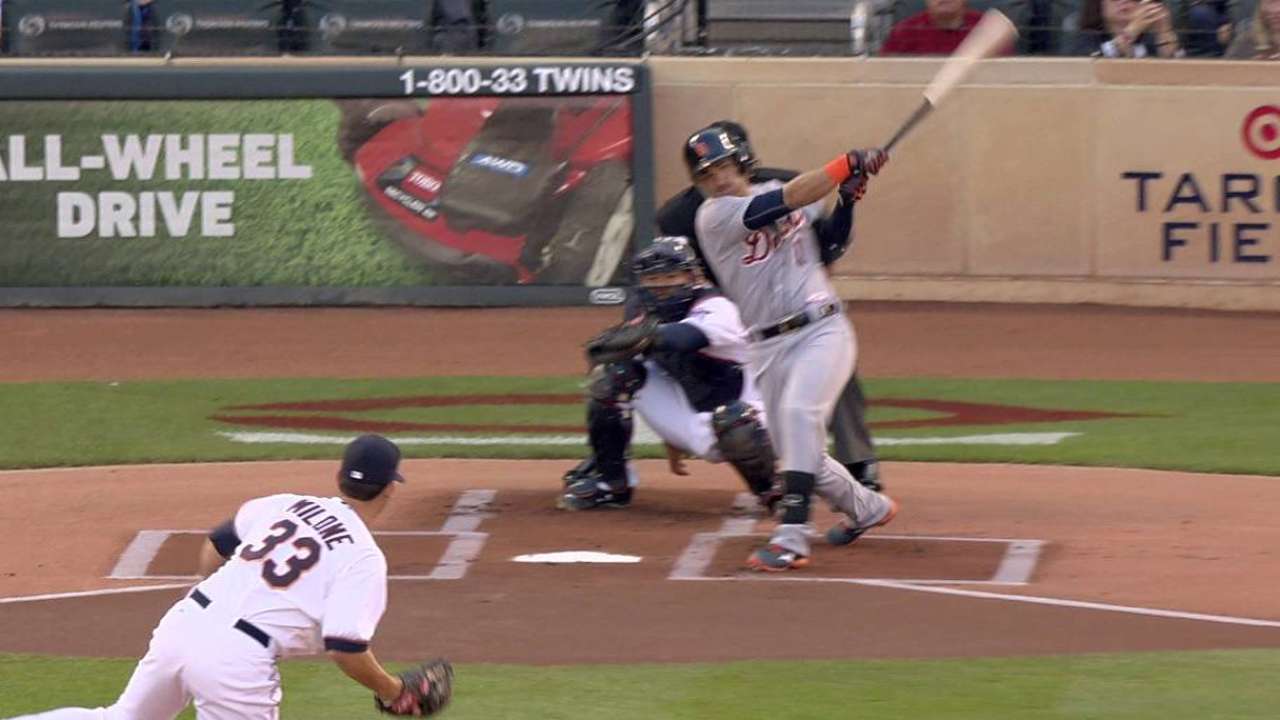 Again, we did not see this coming, though it's not as if Iglesias ought to be expected to bat below his weight, either.
"He's pretty good at getting the bat to the ball," Tigers manager Brad Ausmus said. "Even down 0-2, he's got a chance to put the ball in play. He's got a very simple approach. There's not a lot of movement involved with his setup and load to hit. He's pretty good at getting the bat there to find a hole."
Will it continue? Not at this rate, of course.
Iglesias has seen 38.6 percent of balls he put into play fall for hits, an unusually high number that could be due to come down. He also had a .638 OPS in six Minor League seasons and a .678 OPS in his first 465 Major League plate appearances, so this early offensive outburst might be just that -- early. In a two-week stretch beginning April 18, Iglesias' average fell more than 100 points, so the correction is underway.
Still, Iglesias' glove and actions in the field are so strikingly sound and he's working off such a fine offensive stat base that he has to be considered the early favorite for the AL honor.
Bogaerts, though, is a good candidate to chase Iglesias eventually, if not immediately.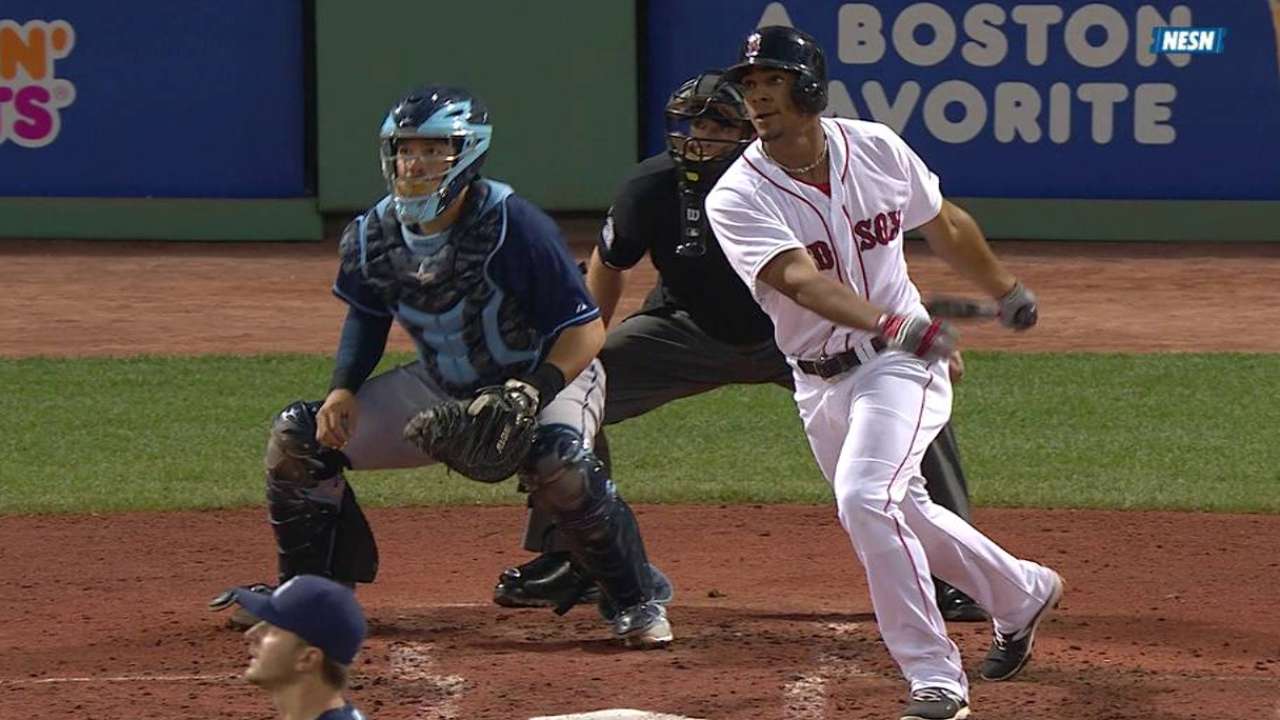 Granted, he's not nearly as hyped as he once was. The Red Sox wouldn't have traded Iglesias to the Tigers midseason in 2013 if Bogaerts weren't waiting in the wings, and Bogaerts' national emergence that October made him seem like a star. But after a hot May last year, Bogaerts cooled considerably, looked lost as the summer wore on and his body struggled to adjust to the grind of a full season.
That said, Bogaerts made efforts this winter to address the physical side of the sport, and he's also worked hard to refine his arm and instincts at the shortstop position, to the point that the defensive metrics that once were critical of him now view him as league average, which is a substantial improvement.
We're just waiting for Bogaerts' bat to break out as anticipated.
Hey, he's only 22, and every player develops at his own pace. But this is a young man who had an OPS north of .900 in Double-A, despite playing that level at 19 and 20 years old, and an OPS of .822 at Triple-A at 20. So it's not inconceivable to assume Bogaerts, who had a sub-.700 OPS through 24 games, can heat up as the weather warms and start collecting deserved clicks on the All-Star ballot. And as mentioned, Semien is certainly worthy of your early consideration.
For now, though, Jeter's heir apparent for this All-Star honor is Iglesias.
Anthony Castrovince is a reporter for MLB.com. Read his columns and follow him on Twitter at @Castrovince. This story was not subject to the approval of Major League Baseball or its clubs.