Kiermaier robs Big Papi in triangle at Fenway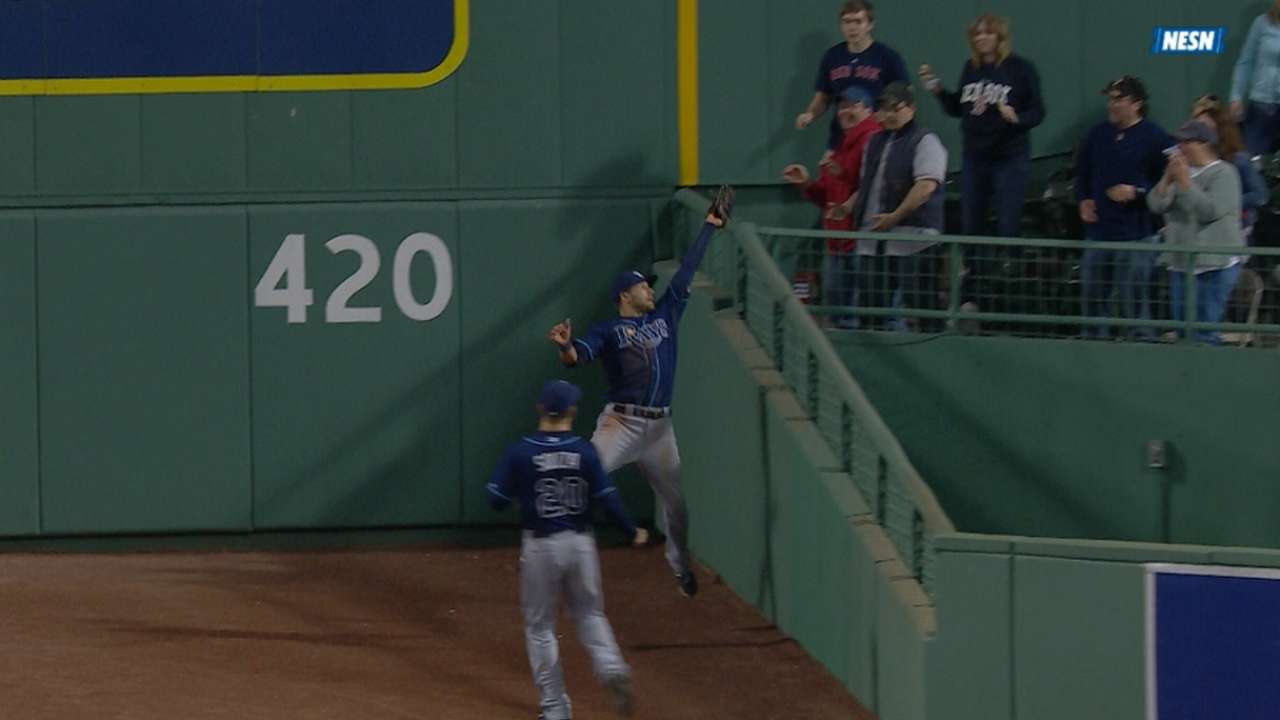 BOSTON -- As David Ortiz launched a deep fly ball to center field, Rays pitcher Drew Smyly turned his head, squinted and then raised his arms in appreciation. His reason? Center fielder Kevin Kiermaier made an impressive catch to rob Big Papi in Tuesday night's 2-0 loss at Fenway Park.
With none out in the fourth inning, Kiermaier ran toward Ortiz's warning-track blast in the triangle -- it traveled 408 feet and had an exit speed of 104 mph, according to Statcast(TM) -- jumped at the outfield railing and secured the ball in his glove for an out, bouncing off the wall in the process. A smile flashed across Kiermaier's face, while Ortiz exhaled in apparent frustration.
"Any time [the ball is] hit to center, unless it leaves the park, I feel like he's going to catch it," Smyly said. "He's so good out there, it's amazing. So, it's awesome to have him behind you."
The catch preserved Smyly's no-hit bid, which was broken up in the sixth on a leadoff home run by Mookie Betts.
Alec Shirkey is an associate reporter for MLB.com. This story was not subject to the approval of Major League Baseball or its clubs.