Johnson happy to be home for grand achievement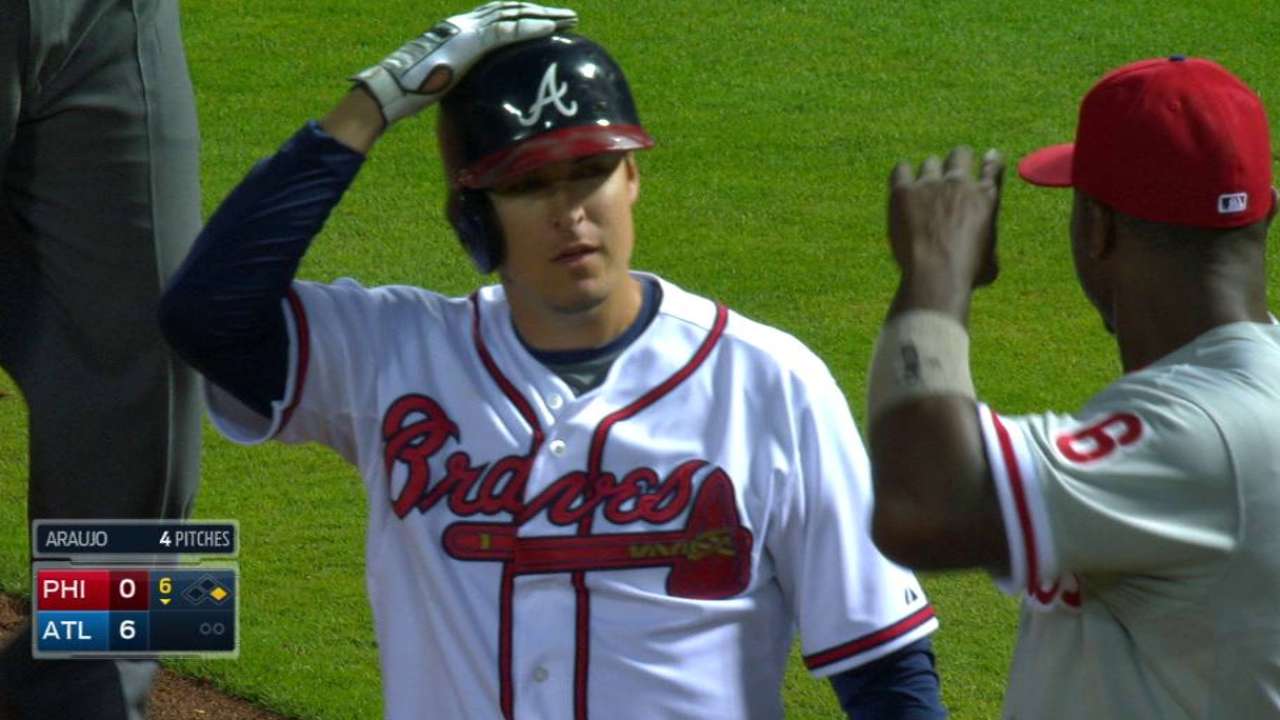 ATLANTA -- When Kelly Johnson returned to the Braves this year, he was targeted to serve as a role player whose veteran experience could prove beneficial in the clubhouse and occasionally on the field. But over the past week, the veteran utility player has taken full advantage of the chance to be the center of attention.
Johnson added to his recent success with two-hit performance during Tuesday night's 9-0 win over the Phillies at Turner Field. The veteran utility player keyed a three-run fourth inning with his sixth homer of the season and his fourth within a span of 27 at-bats. But the highlight of the night occurred when he notched his 1,000th career hit -- a single to right-center field to begin the bottom of the sixth.
"He was originally a Brave and now he comes back to us and gets his 1,000th hit, that's got to be a great moment for him," Braves manager Fredi Gonzalez said.
Gonzalez was the Braves' third-base coach when Johnson notched his first career hit -- an eighth-inning infield single off Kip Wells during a June 3, 2005, game at PNC Park. When asked about that first milestone, Johnson instantly remembered that Pete Orr had hustled to second base and influenced the official scorer's decision not to rule it a fielder's choice.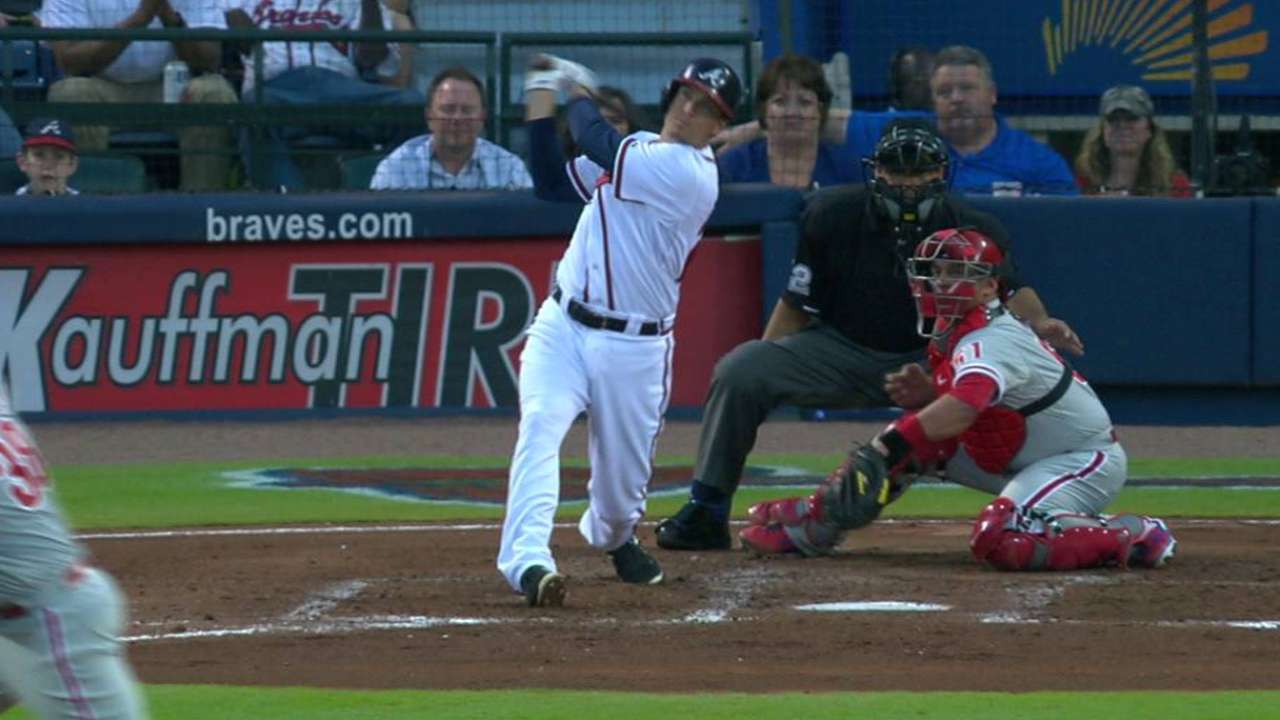 "Everyone remembers their first one like it was yesterday," Johnson said after recording his 1,000th hit a little less than a month shy of the 10th anniversary of his first.
Johnson has worn various uniforms since the Braves non-tendered him at the conclusion of the 2009 season. Evan Longoria, one of his many former teammates, also notched his 1,000th career hit on Tuesday night.
After totaling just seven home runs while playing for three different American League East clubs -- Yankees, Red Sox and Orioles -- last year, Johnson did not know what the future had in store for him. But he has rejuvenated his career while finding comfort back with the same organization that drafted him in the first round of the 2000 First-Year Player Draft.
"It's just fun to come here every day," Johnson said. "There are so many people that are still here from when I got up here. It's like a family thing. It's just comfortable."
Johnson batted .206 with two home runs through his first 38 at-bats of this season. But while starting eight of the past nine games, he has batted . 333 (10-for-30) with four homers and a double.
"Good or bad, I like where I am at, as far as the prep [work] and routine," Johnson said. "I'm always going to have to make adjustments. You're always going to have games where you wish you could have back. But you've just got to keep going and try to be the same."
Mark Bowman is a reporter for MLB.com. This story was not subject to the approval of Major League Baseball or its clubs.