Gillaspie heating up for Class A Bowling Green
Tampa Bay's No. 5 prospect hit two homers, knocked in four Tuesday night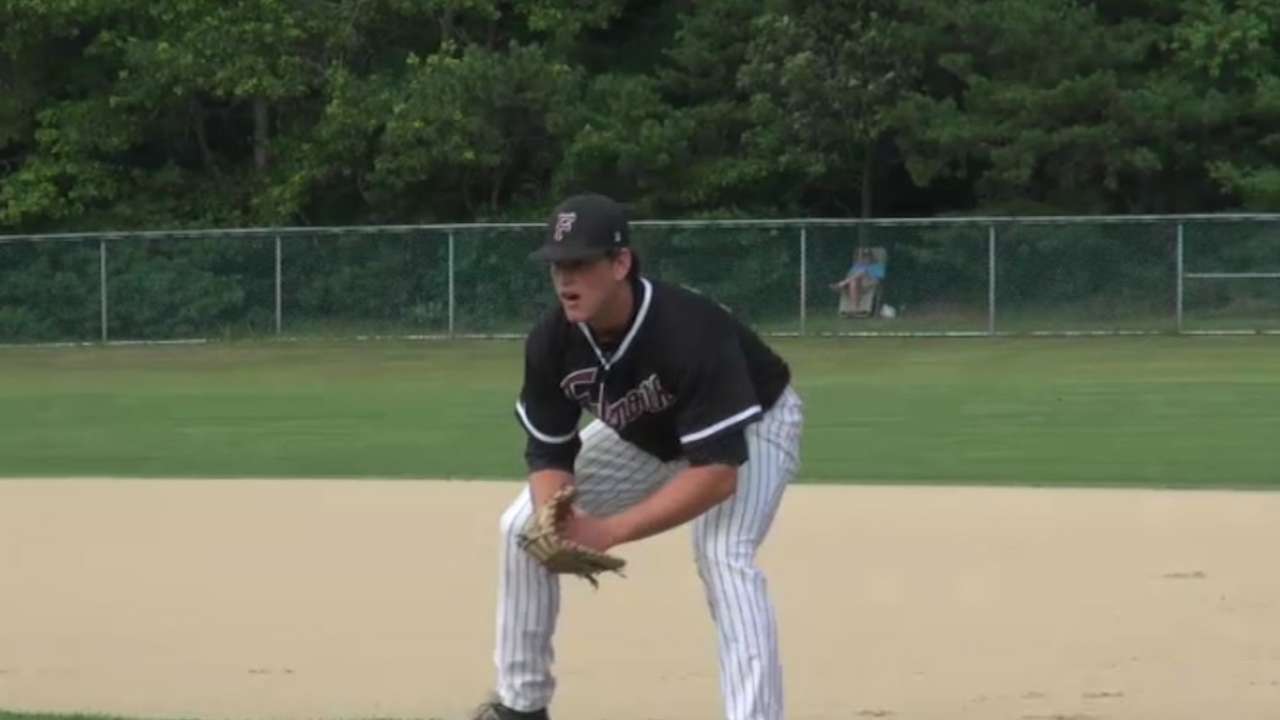 Rays No. 5 prospect Casey Gillaspie has been tearing up Minor League pitchers lately, and Tuesday night featured an especially powerful 2-for-4 performance that included two home runs and four RBIs. The Class A Bowling Green first baseman has now crushed four homers in his last six games, and has a half-dozen dingers this season.
Gillaspie, the younger brother of White Sox third baseman Conor, was selected in the first round of the 2014 Draft from Wichita State. The 22-year-old is batting only .236, but he's already collected five doubles and 14 RBIs, along with his six home runs in 2015.
"It's kind of hit or miss," Gillaspie told MiLB.com after the game. "I feel like some games I've felt good and there's been some where I haven't felt so good. I'm battling right now, but I'm staying with my approach, trying to simplify things as much as possible over the last week.
"I've been able to not do too much on mistake pitches and just tried to hit those mistakes. You've got to talk yourself up and not get down on yourself."
In his past four games, Gillaspie is 5-for-17 (.294) with two homers and five RBIs.
"Bowling Green is a great city, it's a college town and it's the Midwest League, it has been a fun league to play in," Gillaspie said to MiLB.com. "I'm happy for the opportunity to be here, and it's cool to be in the Midwest because that's where I grew up and went to school. It's been a lot of fun so far."
Alex M. Smith is a reporter for MLB.com This story was not subject to the approval of Major League Baseball or its clubs.