Mattingly still irked over Monday's lost challenge
Dodgers manager would like to see changes to system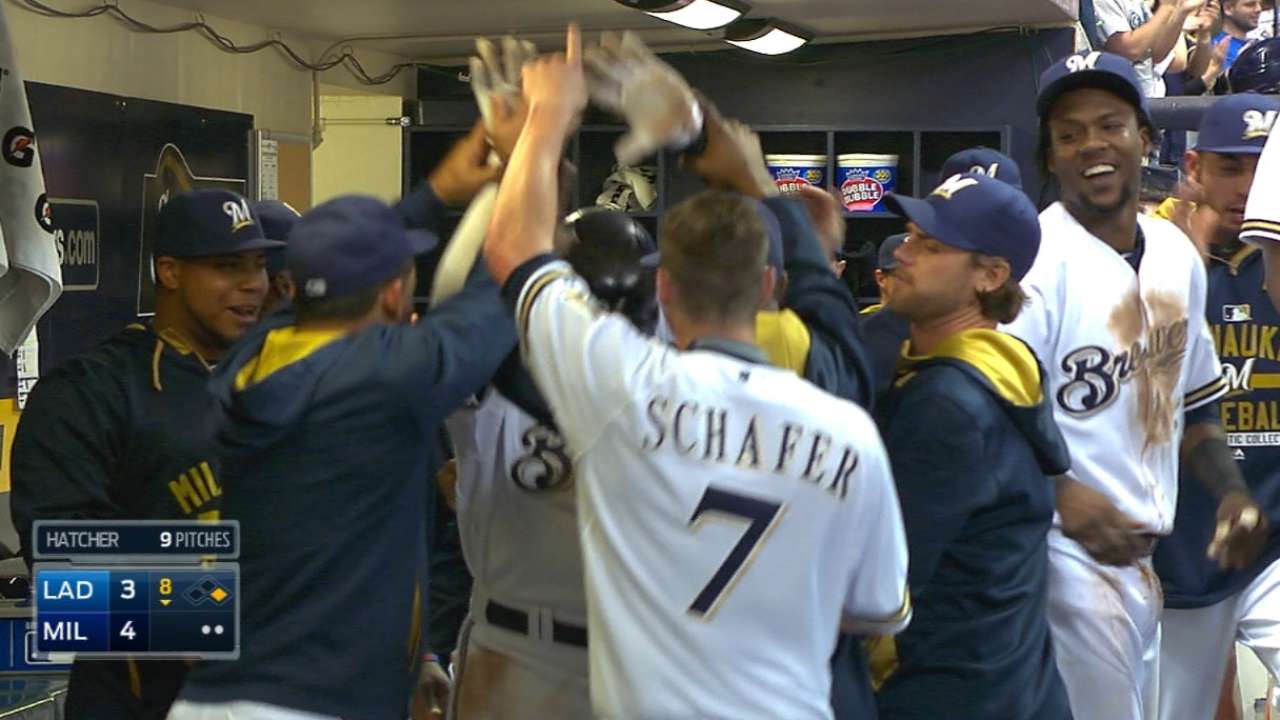 MILWAUKEE -- Manager Don Mattingly was still bothered Tuesday over the challenge the Dodgers lost on the play that decided Monday night's 4-3 loss to the Brewers.
First-base umpire Paul Emmel ruled Ryan Braun beat third baseman Juan Uribe's throw in the eighth inning. Bench coach Tim Wallach challenged the call for the Dodgers (Mattingly had been ejected five innings earlier). Replay officials ruled that the call stood.
Mattingly believes the system is flawed because he believes umpires are reluctant to overturn close calls. Further, he believes replay officials can be influenced by already knowing what call was made on the field.
"Whoever decides in New York should not know who the umpire is, who's playing the game or the call, and just rule out or safe," he said. "They shouldn't know what the call is. We should take the human element out of it. The [call] 'stands' thing has got to go. We've got 14 [camera] angles. Just make the call, safe or out."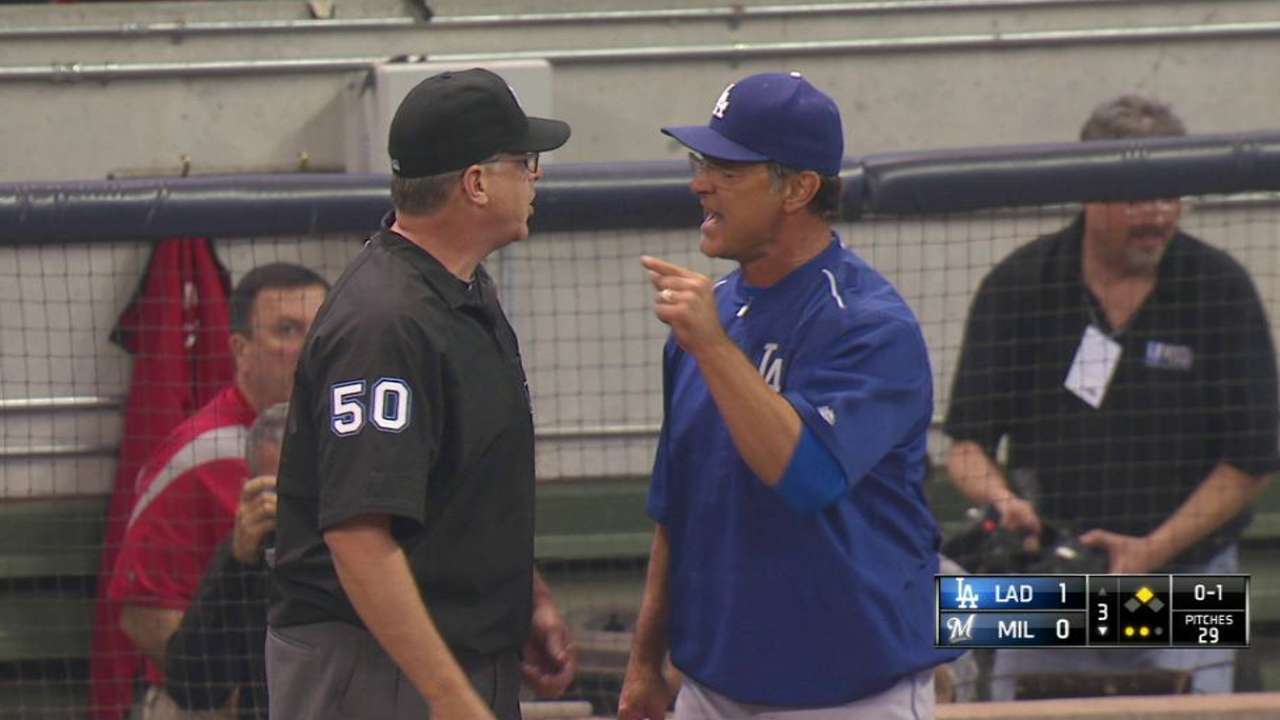 Reflecting on his ejection in the third inning, Mattingly said he was surprised Emmel tossed him.
Mattingly said he rushed the umpire to prevent the ejection of pitcher Clayton Kershaw, who was agitated over the balk call in the third inning. Mattingly was bothered when Emmel moved toward Kershaw and told that to Emmel, but when Mattingly pointed at Emmel he got tossed.
"I've said a whole lot worse before," Mattingly said. "He said I was too animated."
Ken Gurnick is a reporter for MLB.com. This story was not subject to the approval of Major League Baseball or its clubs.