Pirates turn spectacular double play vs. Reds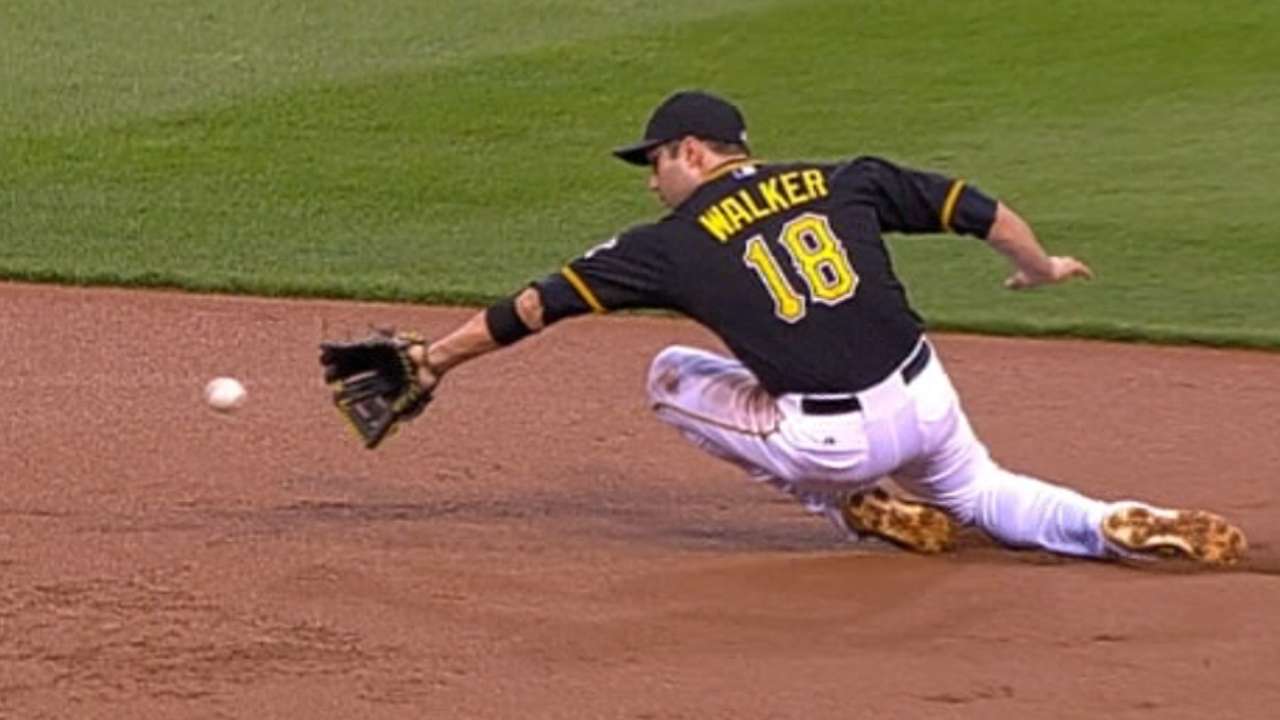 PITTSBURGH -- The Pirates' middle infield put its athleticism on full display in the second inning of Tuesday night's 7-1 loss to the Reds at PNC Park, turning a double play to quell a Cincinnati rally.
With the bases loaded and nobody out, Reds catcher Brayan Pena knocked a ground ball up the middle. Second baseman Neil Walker sprawled out to stop the ball, then flipped it to shortstop Jordy Mercer.
Mercer stepped on second base to force out Cincinnati shortstop Kristopher Negron, spun around 180 degrees and made an on-line throw to first baseman Pedro Alvarez in time to complete the double play.
"If we had fought back," Pirates starter Jeff Locke said, "I think that would have been the play of the game right there."
Instead, the Pirates' lineup managed only three hits and left another nine runners on base after a frustrating weekend sweep in St. Louis.
One run came home on Pena's grounder, giving the Reds a 2-0 lead, but the highlight-reel double play allowed Locke to get out of the inning by striking out Reds pitcher Michael Lorenzen.
Walker didn't have much time to get the first out, as Negron was moving toward second before Pena made contact, according to Statcast™ tracking technology, and reached his top speed in 2.8 seconds.
Mercer had a little more time to throw out Pena, who took 4.7 seconds to get to first base, according to Statcast™, but the timing still required a quick turnaround and accurate throw, which Mercer delivered.
"It's a big pick-me-up," Locke said. "Guys make errors behind us, too, and our job is to pick those guys up. Sometimes we're not throwing the ball [the way] we want to or need to and they pick you up. Just paying it back."
Locke struggled again in the third inning, sandwiching two singles around a Marlon Byrd home run, but Walker and Mercer helped him stick around for seven full innings.
"Certainly takes some guys off the bases for you," Locke said. "I know one run came in, but it gives us an opportunity to minimize the damage and keeps you in the game a little bit longer."
The Pirates have turned 14 double plays in their last seven games after recording the same number over the first 19 games of the season.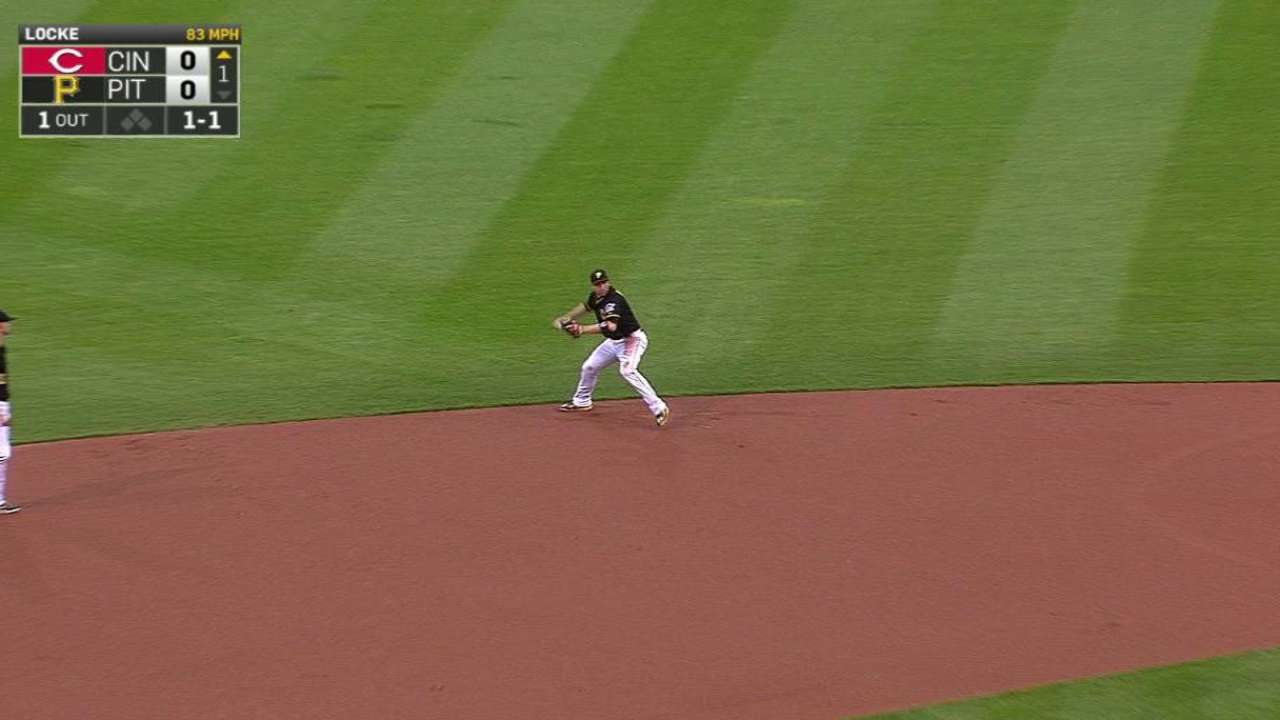 It wasn't Walker's only notable play of the night, either. Shifted toward shortstop with Byrd at the plate in the first inning, Walker made a diving stop and a strong throw to Alvarez at first to get the out.
Adam Berry is a reporter for MLB.com. Follow him on Twitter at @adamdberry. This story was not subject to the approval of Major League Baseball or its clubs.