A's activate Crisp off DL, option Gentry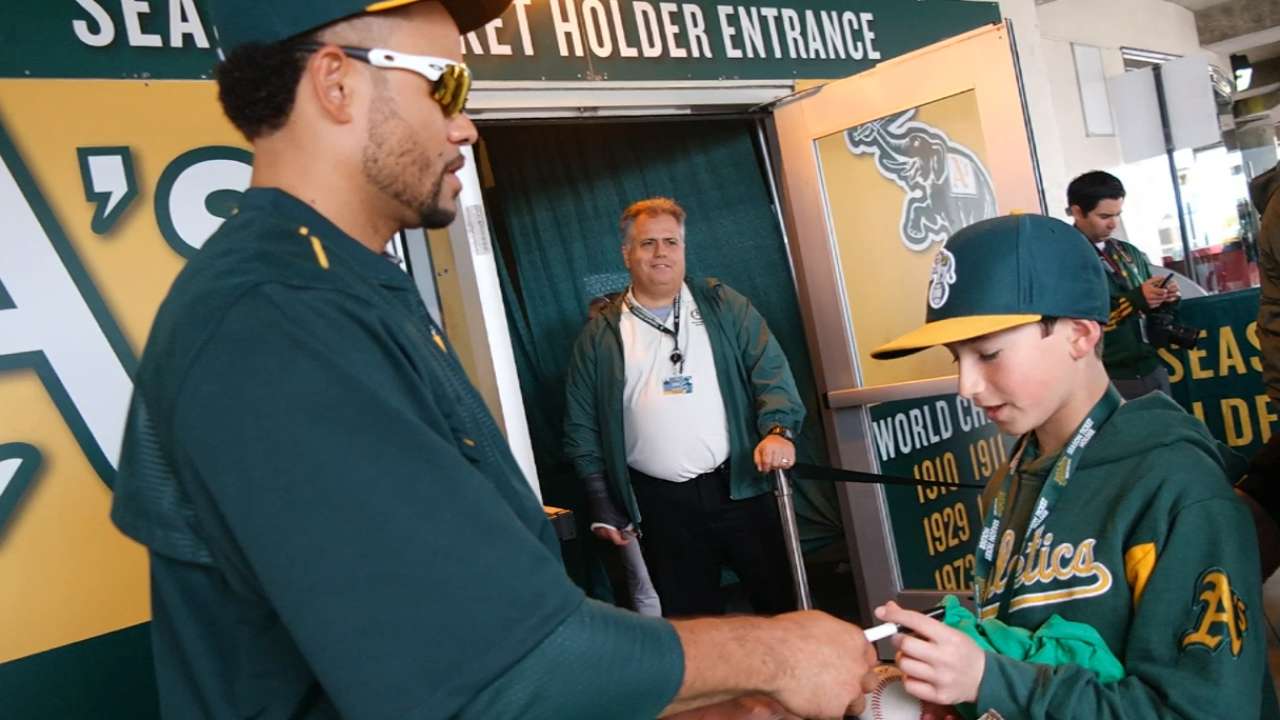 MINNEAPOLIS -- The A's stuck with Billy Burns and optioned Craig Gentry to Triple-A Nashville upon reinstating Coco Crisp from the disabled list in time for Wednesday's game against the Twins.
Burns also remained in the lineup, batting behind leadoff man Crisp, who went 0-for 4 in his season debut Wednesday -- less than five weeks after undergoing right elbow surgery -- during the A's 13-0 loss to the Twins.
"We brought him up here for what we thought would be a short period of time with Coco coming back, but he's played his way into the lineup again," manager Bob Melvin said of Burns. "He's swinging the bat, he's running the bases, a lot of the things we saw in Spring Training. Deserves to be in the lineup tonight."
"It's just an honor to be somebody that they would consider to stay with the club a little bit longer," said Burns. "It's just fun to be in this situation. I would say, last year, when I got called up, I was pretty jittery. I just feel like I'm playing baseball now."
Burns has started each of the club's five games since being called up Saturday, going 7-for-19 in the first four games -- three of them two-hit games. His play could not be overlooked, while Gentry simply wasn't getting enough at-bats to work his way out of a season-opening 3-for-35 slump.
"[Gentry's] part of this team," said Melvin. "He's off to a little bit of a slow start. We haven't seen too many lefties. This really does, even though it's hard to go down, give him an opportunity to get regular at-bats and get back to being comfortable in the box again.
"It hurts to be sent down, especially when you've been at the big league level as long as he has, but he needs to look at it as something he can be productive with. There's no doubt he'll be back here at some point."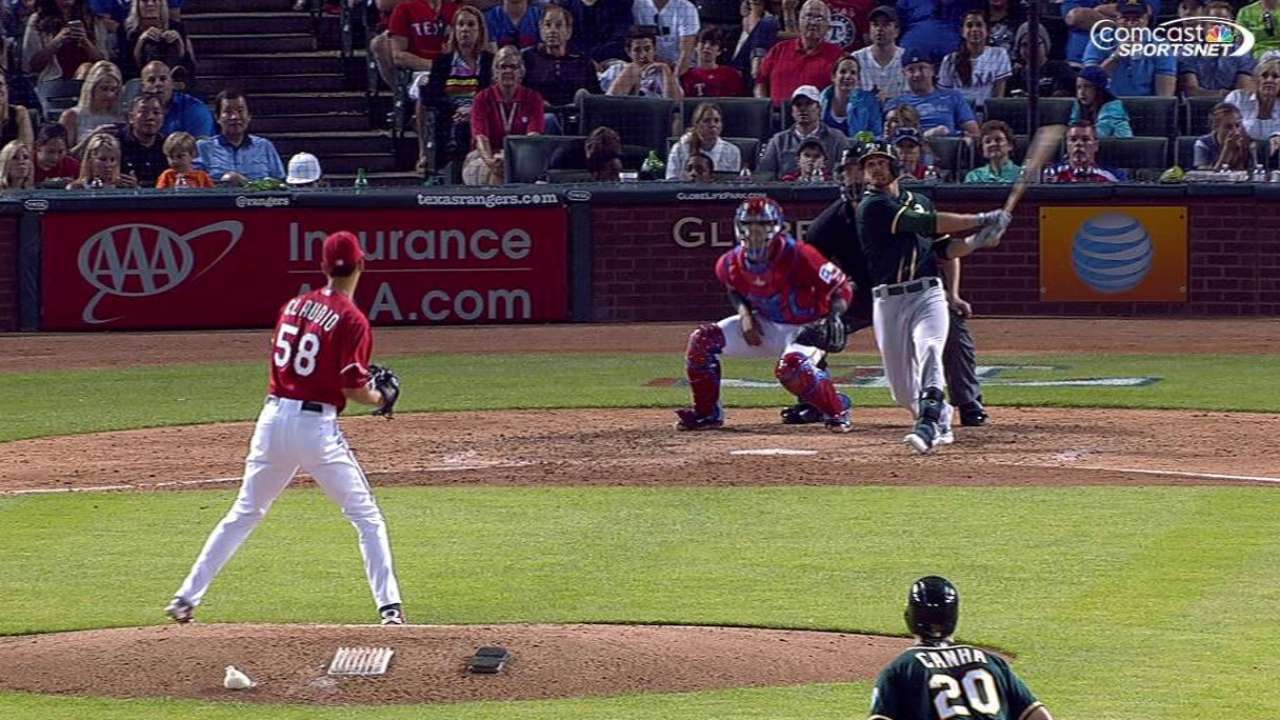 Crisp will be eased into action with intermittent days of rest, allowing Melvin to keep Mark Canha active in the outfield. Canha will also continue to see starts at first base against left-handers, and on days he begins on the bench, he provides a potent late-inning bat.
Burns and Sam Fuld will continue to share center-field duties so that Crisp can find comfort in left after spending the majority of his career in center.
"I don't want him to have to go back and forth," said Melvin, "so as we sit here right now, he's going to play left field."
Crisp said his surgically repaired elbow no longer locks up on him, and though "I'm not going to be on the mound throwing 100," he said it "feels fine."
• Left-hander Sean Doolittle (shoulder) will face hitters prior to Friday's game in Seattle, marking a big step in the closer's rehab.
• Lefty Sean Nolin, who had surgery to repair a sports hernia in the offseason, began a rehab assignment with Nashville on Tuesday, walking one and striking out two in one inning of work. He's expected to pitch out of the bullpen one more time before making a rehab start for Nashville.
• Ben Zobrist's rehab from left knee surgery is going extremely well, according to Melvin. He's not hitting yet but could potentially make a quick return. Zobrist has said he hopes to be back in the lineup by June 1.
Jane Lee is a reporter for MLB.com. This story was not subject to the approval of Major League Baseball or its clubs.