Balfour begins comeback bid at Triple-A
Rays hope reliever is able to regain form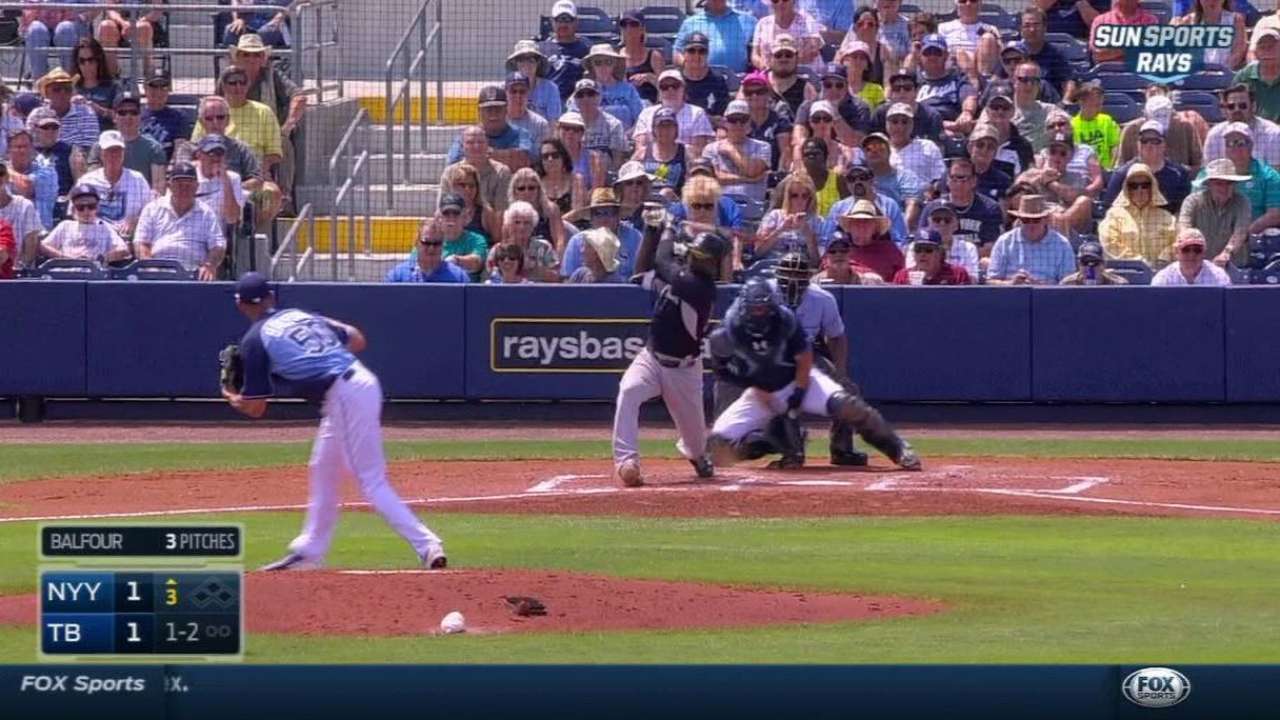 BOSTON -- Grant Balfour was designated for assignment by the Rays on April 19 and later was released before re-signing with the organization. The veteran reliever has joined Triple-A Durham, and the Rays sounded hopeful he can make a successful return to the Major Leagues.
"He was eager to join Durham to get back into shape," said Tampa Bay president of baseball operations Matt Silverman. "For Grant, this is an opportunity for him to have a true Spring Training. He'll be able to build up his arm properly. He'll be able to pitch on a schedule. We hope he'll regain the form that he's had in the past and he'll be back to helping us win ballgames at the Major League level."
Balfour could have signed with any interested Major League club, but he opted to return to the Rays.
"I think he had something to prove," Silverman said. "And he wants to help this organization win. He's loyal to the Rays and knows that we'll give him every opportunity to get back. I think he also knows that he needs some time to build himself back up.
"He could go back into the Majors right now. But he wouldn't be pitching on the same schedule and he wouldn't have the opportunity to build himself back up. There's a lot of season left. And if he can get himself back into shape, he can help this club for many months."
Silverman allowed that Balfour's willingness to return to the Minor Leagues said a lot about the right-hander.
"He's a competitor," Silverman said. "He believes that he has a lot to offer and he wants to go down and demonstrate that. And we believe in him. That's why we offered this opportunity to him. He knows our staff in Durham. He feels comfortable there. And he knows he'll get every opportunity to build himself back up and get back to the Majors."
Balfour missed two weeks of Spring Training when he returned to Australia to tend to his ailing father, who later died. Silverman said velocity and location were both contributing factors to his release.
Asked about Balfour remaining in the organization, Rays manager Kevin Cash said, "I think it's great."
"We're happy he's going down there," the skipper added. "Because we know if he's able to build himself back up, he's a better pitcher than [what he showed in the early season]."
Balfour, 37, is 0-0 with a 6.23 ERA in six appearances for Tampa Bay in 2015.
Bill Chastain is a reporter for MLB.com. This story was not subject to the approval of Major League Baseball or its clubs.