Wright could appear in Minors game this weekend
Parnell to throw off mound this week; Black has yet to resume throwing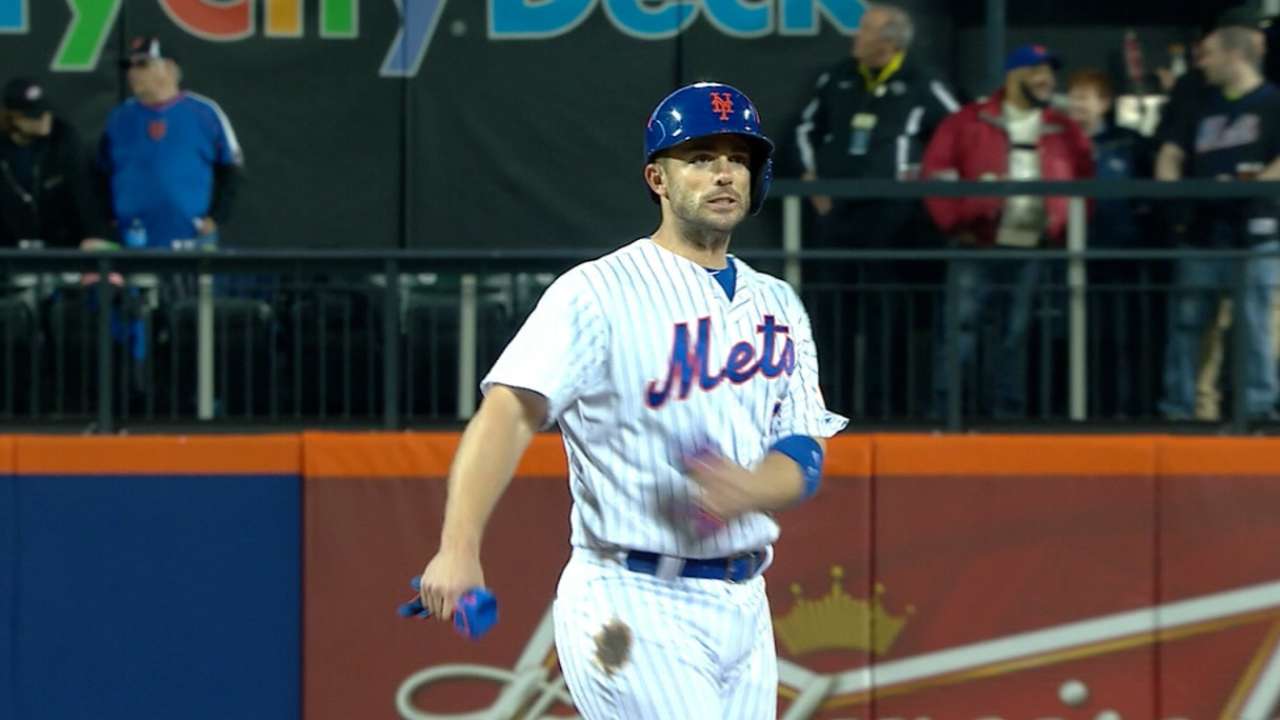 NEW YORK -- David Wright will run the bases later this week and could appear in a Minor League game as early as this weekend, Mets manager Terry Collins said.
Wright has been on the disabled list since April 15 with a strained right hamstring. Initially he tried to return for the midweek series against the Orioles that began Tuesday night. But the Mets are being cautious with Wright, who missed 78 games over the past two seasons and already 18 this year.
Collins could not specify the exact date Wright plans to return, but did say the third baseman is making progress.
"Certainly he felt better today than at any other time in his rehab process," Collins said. "He's moving in the right direction now. He's starting to speed things up, and that's a good sign."
Bobby Parnell will throw off a mound at Citi Field later this week in front of pitching coach Dan Warthen before continuing his rehab assignment. Parnell, who is recovering from Tommy John surgery, wants to make sure his mechanics are right. Last month, Parnell suffered a setback when he developed forearm soreness.
"He felt he needed to make sure that mechanically he is sound," said Collins. "Not just with his elbow, but with his delivery. He wanted to throw before he gets into his next game, which we're hoping is in the next few days."
It is still unclear when Parnell or Vic Black will return to the Majors. Black has yet to resume throwing after suffering a herniated disk in his neck during a rehab assignment at Double-A Binghamton.
Joe Trezza is an associate reporter for MLB.com. This story was not subject to the approval of Major League Baseball or its clubs.