Braves recall Cunniff, DFA Veal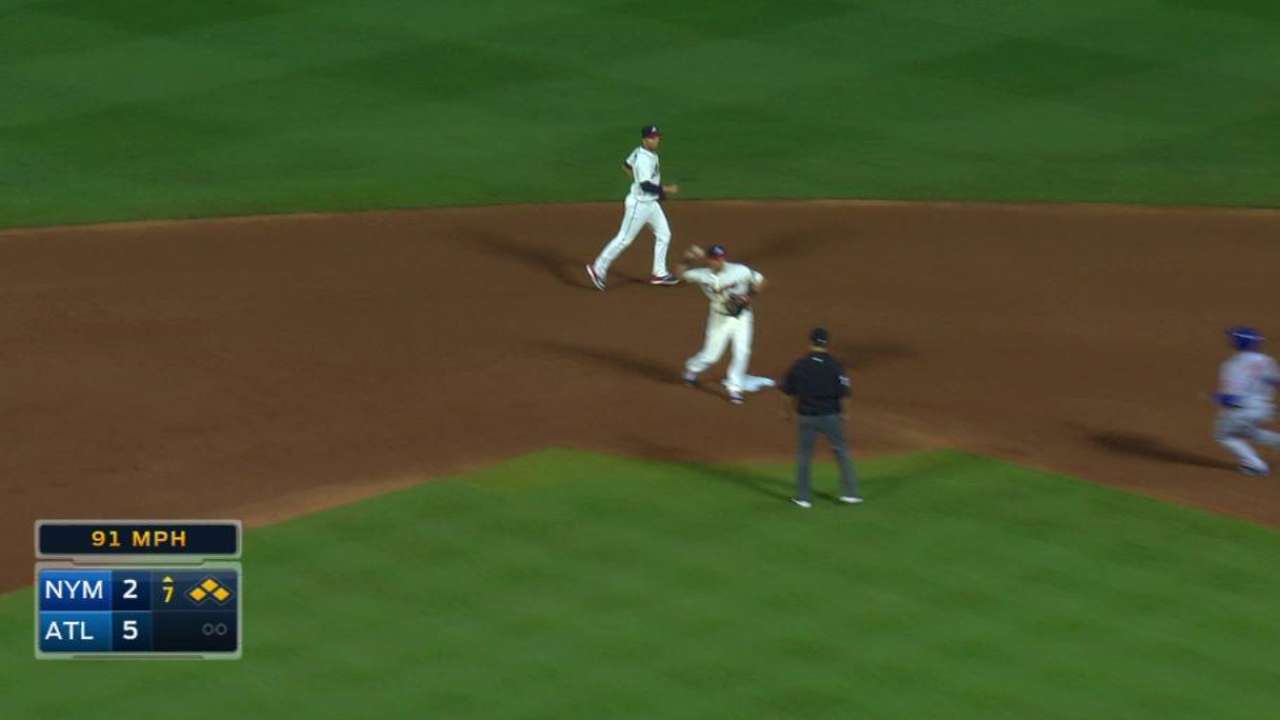 ATLANTA -- Now that he has returned to the Major League level, Braves right-handed reliever Brandon Cunniff hopes to pick up where he left off when he was optioned to Triple-A Gwinnett on April 24.
Before Tuesday night's game against the Phillies, the Braves recalled Cunniff and designated left-handed reliever Donnie Veal for assignment. Because Veal has been previously outrighted to the Minor League level during his career, he has the option to immediately elect for free agency.
"Hopefully Donnie can stay in the organization," Braves manager Fredi Gonzalez said. "I thought he had made some progress. Hopefully, he returns to Triple-A and stays within our stockpile of arms."
The Braves have provided indication that they will continue to mix and match relievers until they find the right fit in their 'pen. They began shuffling pieces two weeks ago when they sent Cunniff to Gwinnett because he had pitched three consecutive days and was going to be unavailable during the early portion of a three-game series in Philadelphia.
"My arm feels good and I'm ready to go," Cunniff said. "I think it was good for me to rest. I had never thrown that much before."
While appearing in 10 of the first 15 games the Braves played this season, Cunniff surrendered just one hit and two earned runs over nine innings. Command has been an issue for the 26-year-old reliever who has totaled 11 walks during the 12 innings he has combined to complete for Atlanta and Gwinnett this year.
Cunniff did not allow a run in two of the three one-inning appearances he made for Gwinnett. In the other, he surrendered two hits, issued three walks and was charged with four earned runs.
"You feel good that you got a little experience with him," Gonzalez said. "He did a nice job, so you bring him back up."
Veal surrendered three hits, including two home runs, in the 3 1/3 innings he completed after joining Atlanta's bullpen last week. But left-handed hitters went 0-for-4 with two walks against the 30-year-old southpaw.
Luis Avilan currently stands as the only left-handed option in Atlanta's bullpen. But right-handed relievers Michael Kohn, Cody Martin, Jim Johnson and Cunniff have all proven effective against left-handed hitters during the early portion of this season.
Mark Bowman is a reporter for MLB.com. This story was not subject to the approval of Major League Baseball or its clubs.