MLB.com Columnist
Richard Justice
7 bounceback seasons to be excited about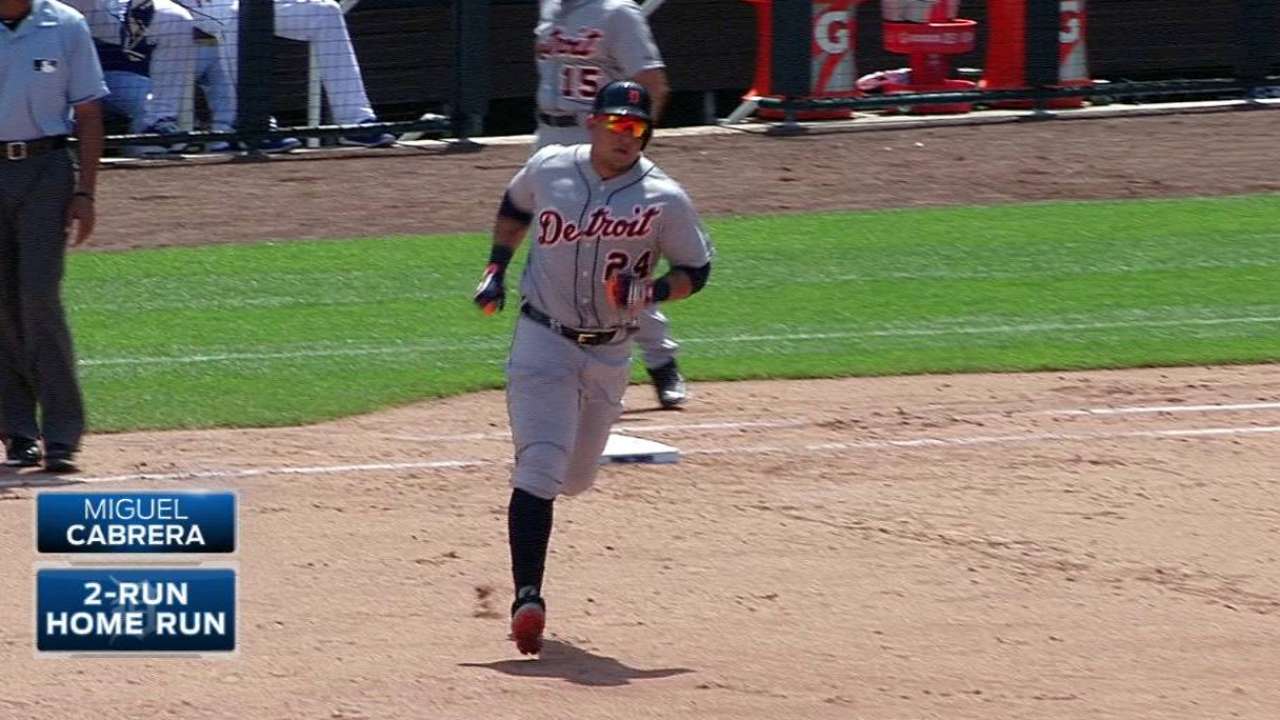 Miguel Cabrera is all the way back. Is that fair to say about a guy who never left? It is if we're comparing Cabrera to himself, and that's about the only reasonable comparison. As one of his former managers, Jim Leyland, said, "This guy is special. That's the best way to put it. Don't look for comparisons, because there aren't many."
Cabrera fought through all kinds of injuries over the past couple of years, but he continued to produce at a high level. Dozens of other players would have been thrilled to have played the way he did.
Only Cabrera wasn't, and when this season began, it was fair to wonder of what he was still capable. After all, he's 32 years old and approaching an age when decline is almost inevitable.
We had a tipoff of what to expect when last season ended and Cabrera underwent surgery on his right ankle to remove a bone spur and repair a stress fracture. Afterwards, the Tigers said the procedure was far more extensive than they anticipated.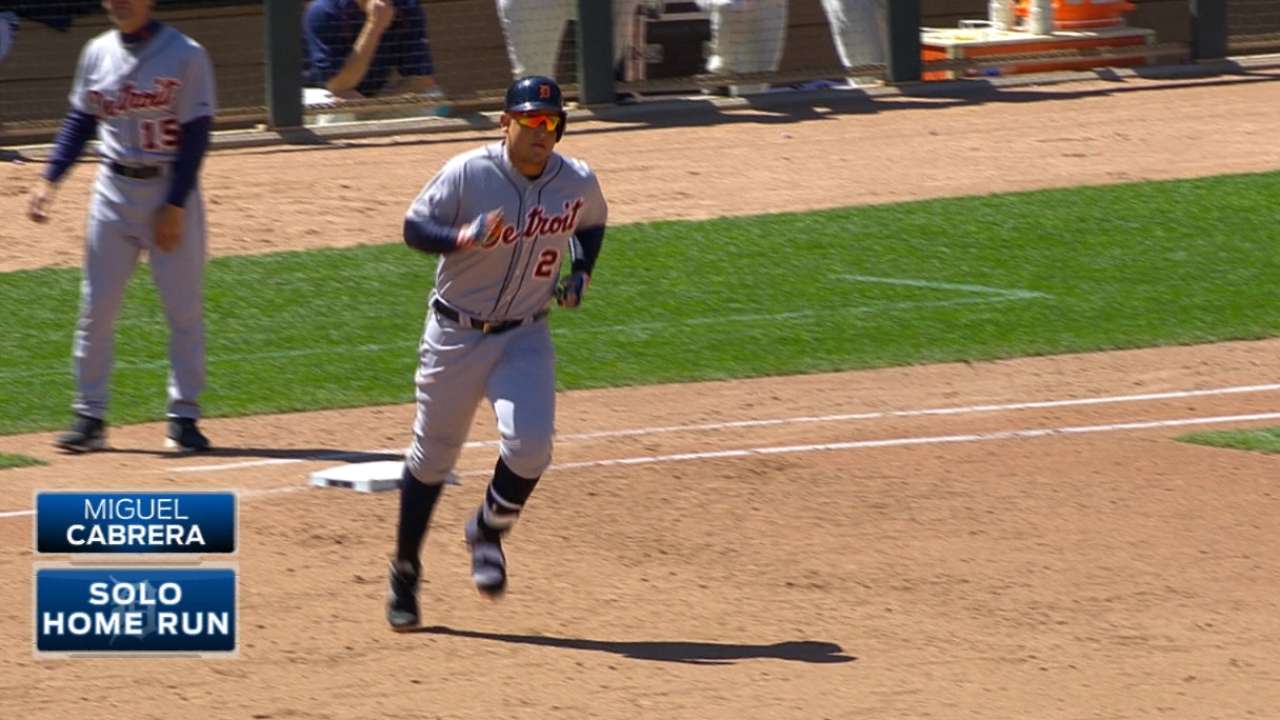 And that surgery told them plenty about Cabrera's toughness and determination. Even though he could barely run at times, he still had a terrific season: 52 doubles, 25 home runs, 109 RBIs and a .313 batting average.
What could a healthy Cabrera do? He's right back to being the guy who won back-to-back American League MVP Awards in 2012-13. Cabrera could be on his way to having his best season. Entering Wednesday, he was hitting .351 with six home runs, 19 RBIs and a 1.041 OPS. On a Detroit team off to a 17-10 start, Cabrera is the cornerstone around which everything is built.
Cabrera will never win any of those comeback awards because he didn't fall very far, but it's terrific to see him out there playing without pain and doing things few others are capable of doing.
While we're on the topic, plenty of other players are having true comeback seasons. Here are seven of them:
1. Matt Harvey
Isn't it great to see the Mets' ace pitching again? Incredibly, Harvey is as good as ever, even after undergoing Tommy John surgery and missing the entire 2014 season. One minute, he's throwing 100 mph on the inner half of the plate. And then he drops in a knee-buckling curveball. When Harvey is at his best, he can stand alongside some of the best ever. He has won all five of his starts this season and has 34 strikeouts in 33 2/3 innings along with a 2.41 ERA.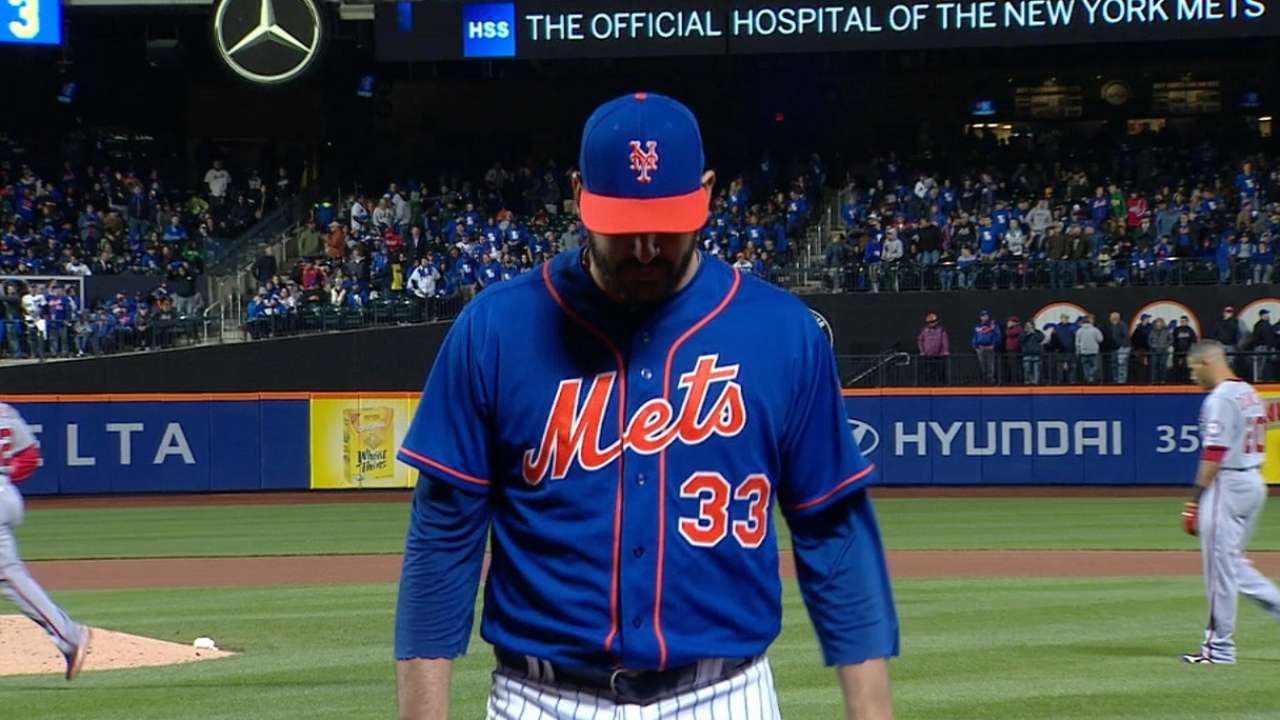 2. Prince Fielder
The Rangers had no idea what the veteran slugger was capable of doing after undergoing neck surgery that limited him to 42 games last season. These first few weeks have ended those worries. Fielder isn't just back. He's back better than ever, hitting .350. Fielder has just two home runs, but the power almost certainly will return as he hits his stride.
3. Joey Votto
The Reds' first baseman is also all the way back from a quad injury that sidelined him for 100 games last season. And to think some Cincinnati fans wondered if he might not still be capable of playing at a high level. Votto is hitting .330 with a .435 on-base percentage. He also has seven home runs. In other words, Votto is a complete player, once again one of baseball's best.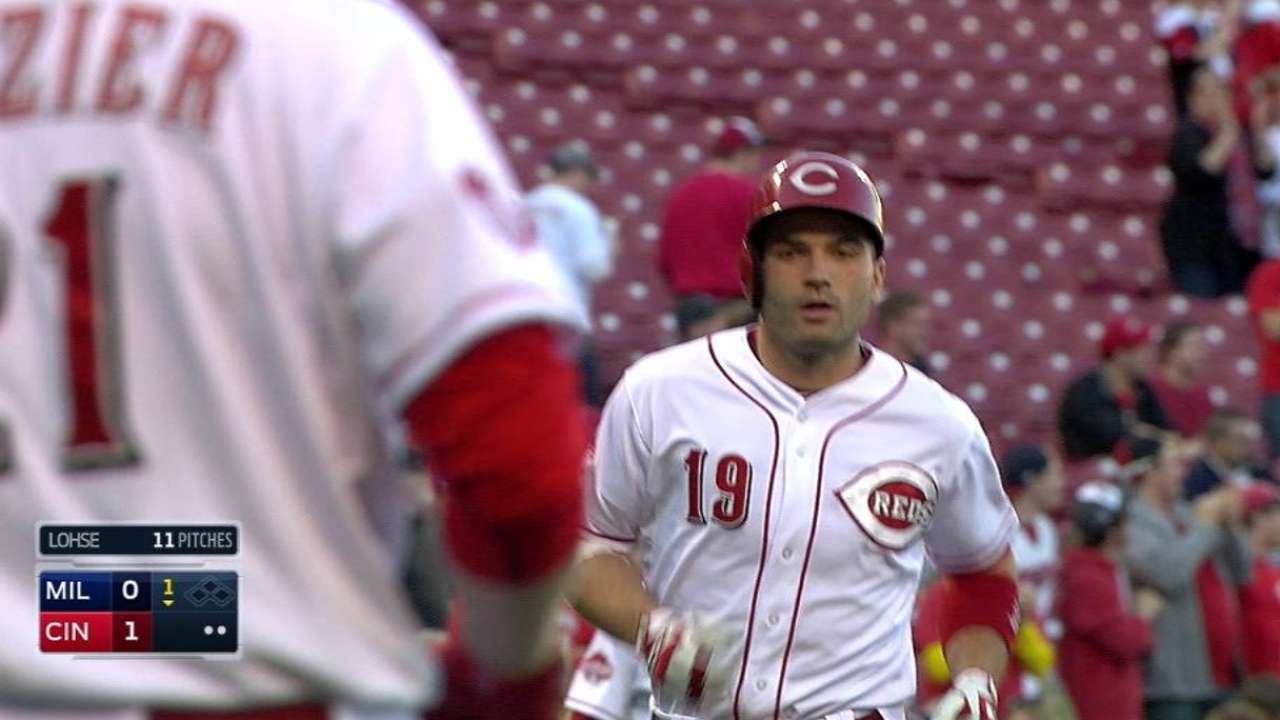 4. Michael Wacha
The right-hander's second big league season became a nightmare of poor performances, diminished velocity and an injury that was diagnosed as the beginning of a stress fracture in his right shoulder. Wacha was perhaps the Cardinals' biggest spring question, and he became even more important when Adam Wainwright suffered a season-ending Achilles injury. But Wacha has gone a long way toward easing those fears with a 4-0 record and a 1.93 ERA. At the ripe old age of 23, he appears back on track to being a star.
5. Jose Iglesias
After missing the entire 2014 season with stress fractures in his leg, the Tigers didn't know what to expect from the shortstop. So far, Iglesias has passed every test. He's hitting .354, but the thing he does better than almost anyone at his position is play defense. Iglesias is one of those rare defenders who has an impact with his glove. He saves runs and games and is a joy to watch. Teammates say Iglesias so consistently makes difficult plays seem routine that he gradually changes their expectation of the position. Only when he's not in the lineup are they reminded how special he is.
6. A.J. Burnett
When the veteran right-hander led the National League in losses and had a 4.59 ERA in 2014, some wondered if Burnett finally had reached the end of the line. If that was the case, he could have walked away as one of the most respected competitors of his time. Turns out, Burnett just needed to get back to the friendly confines of the Pirates. In five starts, he has a 1.45 ERA, and as usual, he has set the right tone in the clubhouse in terms of work ethic and competing. Burnett says his 17th season will be his last. Here's hoping he changes his mind.
7. Angel Pagan
The Giants were 56-35 with the veteran outfielder in the starting lineup last season, and his back injury in mid-September gave them a different offensive look. In fairness, San Francisco did go on and have a slight bit of success in the postseason. But with Hunter Pence sidelined, the Giants needed Pagan to be at his best this season. So far, he has been. Pagan is hitting .350 and has missed just one game. Manager Bruce Bochy has dropped him from the leadoff spot in the order to No. 3 this season. No matter. Pagan has contributed there, too.
Richard Justice is a columnist for MLB.com. Read his blog, Justice4U. This story was not subject to the approval of Major League Baseball or its clubs.