Rangers claim lefty Kickham from Mariners
Pitcher optioned to Triple-A Round Rock; Rua transferred to 60-day DL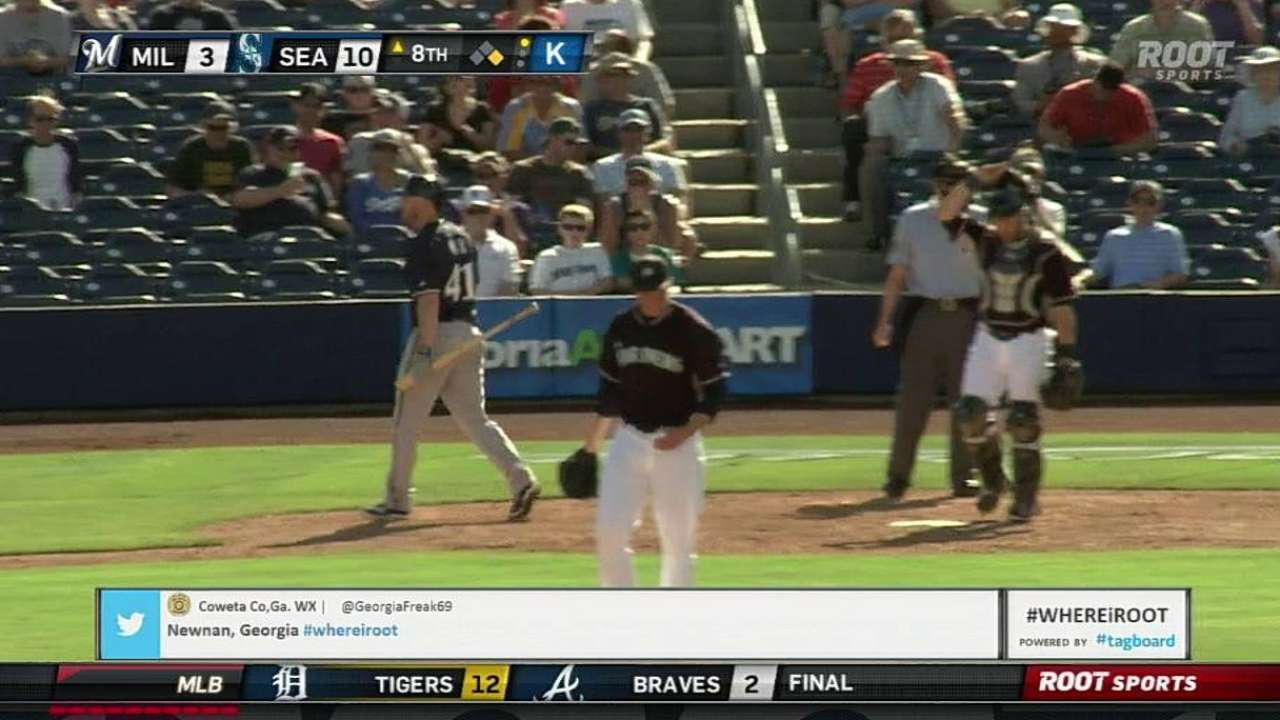 The Rangers have acquired left-hander Mike Kickham on a waiver claim from the Mariners and optioned him to Triple-A Round Rock. To make room on the 40-man roster, Texas transferred outfielder Ryan Rua from the 15-day disabled list to the 60-day DL.
Kickham, 26, was designated for assignment by Seattle on Monday, and he was on option to Triple-A Tacoma. He was 0-2 with a 7.29 ERA in five starts there this season.
Rua was placed on the 15-day DL on April 11 with a non-displaced fracture in his right heel suffered when he collided with the outfield wall on April 10. He's eligible to come off the DL on June 10.
Joey Nowak is a reporter for MLB.com. Follow him on Twitter at @joeynowak. This story was not subject to the approval of Major League Baseball or its clubs.