Salty a free agent after Marlins release catcher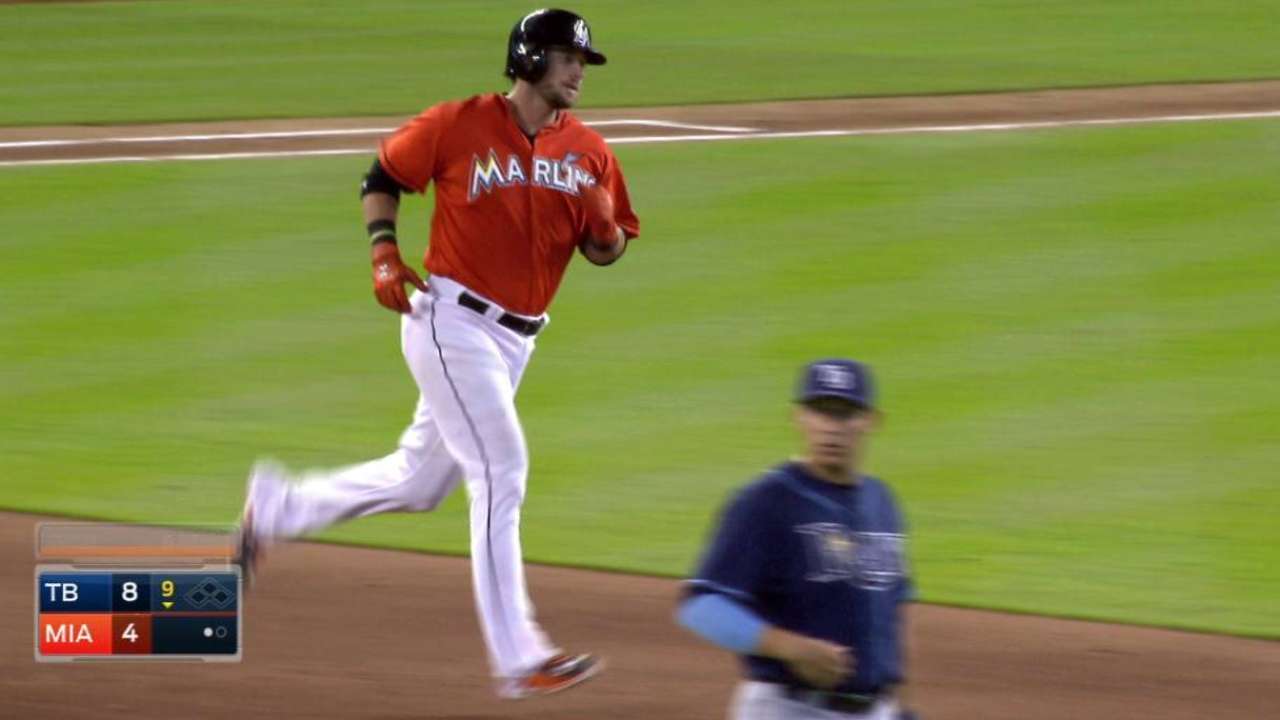 MIAMI -- Unable to work out a trade, the Marlins on Tuesday released Jarrod Saltalamacchia, who immediately becomes a free agent. The move had been expected since the 30-year-old catcher was designated for assignment on April 27.
If Saltalamacchia signs with another club, the Marlins will be responsible for the remaining $14.2 million of his contract, minus the prorated MLB minimum that the other team would have to pay.
MIami's Opening Day catcher, Saltalamacchia got off to a rough start, going 2-for-29 (.069) with one double, one home run and 12 strikeouts.
The emergence of prospect J.T. Realmuto, who was called up from Triple-A New Orleans after Jeff Mathis broke his right hand on April 12, helped lead to Saltalamacchia's departure.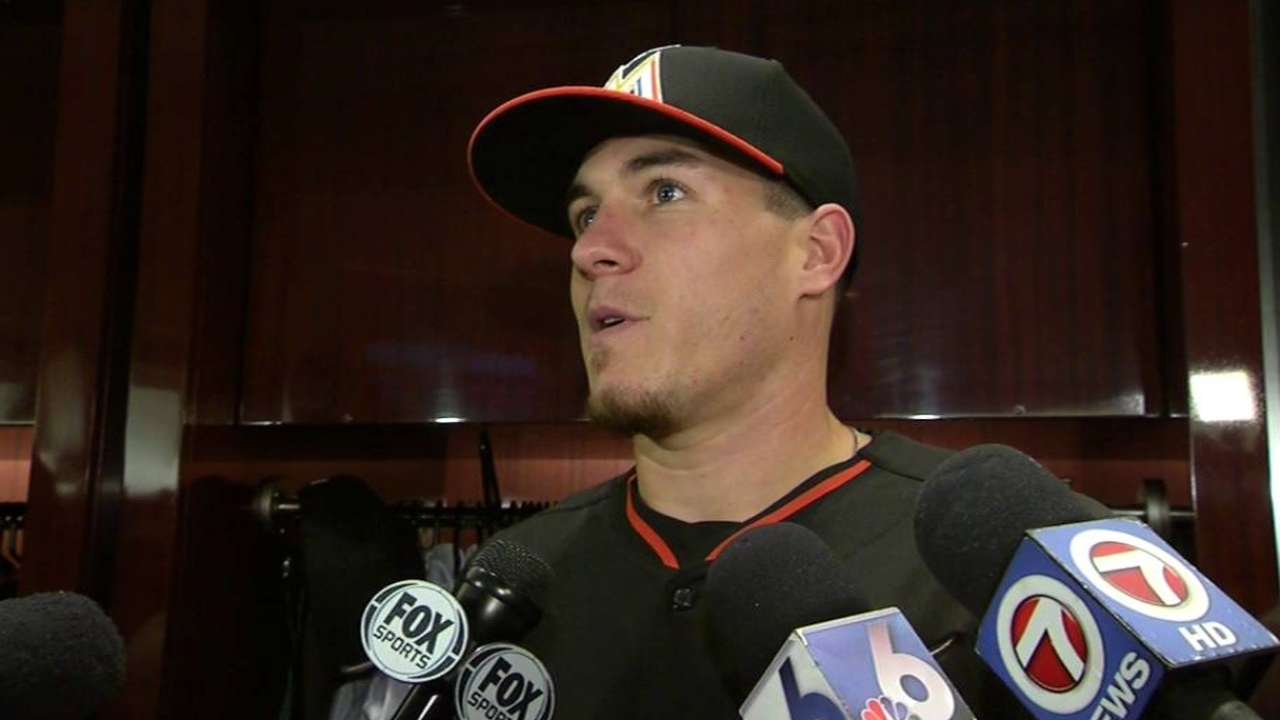 The Marlins signed Saltalamacchia to a three-year, $21 million contract after the veteran catcher was part of the Red Sox's 2013 World Series title team. He is signed for $7 million this season and $8 million in 2016.
A West Palm Beach, Fla., native, Saltalamacchia was brought to Miami following an impressive 2013 season, in which he batted .273 with 14 homers, 40 doubles and 65 RBIs. But in 2014 with the Marlins, he had his struggles at the plate and defensively. Saltalamacchia batted .220 with 11 homers and 44 RBIs, and he also committed 15 errors.
Realmuto progressed last year at Double-A Jacksonville, where he was on a Southern League championship team. Miami regarded the 24-year-old as its catcher of the future.
In the offseason, the Marlins put out some feelers to see if there was trade interest for Saltalamacchia. But the team didn't make moving him a high priority. Instead, Miami was hopeful Saltalamacchia would bounce back, and the club felt that Realmuto would benefit from a full year at Triple-A.
Those plans changed when Saltalamacchia continued to struggle, coupled with Realmuto's improvement.
Once Saltalamacchia was designated for assignment, the Marlins could have traded him, but they weren't able to find an interested club.
Joe Frisaro is a reporter for MLB.com. He writes a blog, called The Fish Pond. Follow him on Twitter @JoeFrisaro. This story was not subject to the approval of Major League Baseball or its clubs.