Hahn not prone to making kneejerk reaction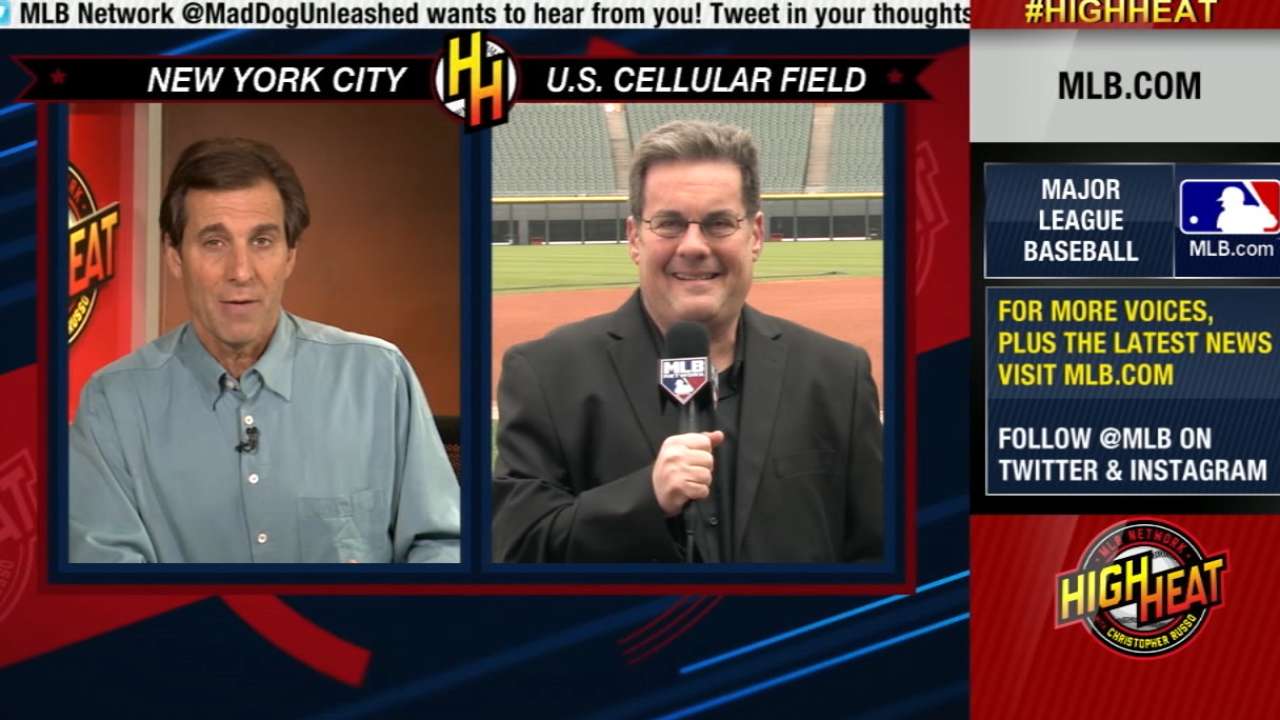 CHICAGO -- One basic question needs to be answered by the White Sox as a result of all the struggles during the first week of the 2015 season.
Is this a good White Sox team playing bad baseball or is it a team that might have been overestimated talent-wise in the offseason and coming out of Spring Training? Not surprisingly, the Sox categorically went with the first choice when asked prior to Tuesday's series opener with the Tigers.
"Great team. This is a great team," hitting coach Todd Steverson said. "You tell me, of all 29 teams, who wouldn't want a lot of our players? So, yeah, a really good team."
"It's been very difficult to watch over the last several days," general manager Rick Hahn said. "It has been unacceptable from our perspective, and I understand from a fan perspective. Been extremely disappointed over the last week. But a week ago, had we talked right after the doubleheader against Kansas City, the consensus was this was a good team starting to come together."
That consensus was overwhelmed by a 0-5 showing in Baltimore and Minneapolis, with the subpar play to match that losing streak. As Hahn pointed out, the frustration inside the organization is just as prevalent as it is outside, but when asked a couple of times about the status of manager Robin Ventura, Hahn didn't sound like someone inclined to make any sort of change.
The White Sox are an organization that is "all in this together," as Hahn explained. They also are a group not prone to making a kneejerk reaction just to try to spark a team, especially after only 23 games including Tuesday.
"In terms of making a move just to make a move, that's how you get yourself into trouble," Hahn said. "You start making things out of desperation, and you start moving away from a good thought process.
"You wind up perhaps doing more damage, and not just for the short term, but even the long term. While we're looking at different alternatives internal or external in terms of making a move, this is the team we want out there right now."
So the only changes needed by the White Sox are getting healthy after a nasty bout of the flu hit six or seven players this weekend, hit the ball with greater consistency and have their starting staff live up to their exceptional expectations. Of course, getting rid of the defensive and baserunning mistakes that also have plagued them could only help the cause.
Sounds easier said than done. But there is plenty of time for this White Sox group to prove it is as good as people believed and as good as they still think.
"We know we can pitch better, we know we can hit better and field better and all those things," Ventura said. "When those come together, that's when you start winning baseball games.
"But the first thing is you got to pitch better, we got to be able to get deep into that game. The way our bullpen has been, you feel like you have a chance to win it."
Scott Merkin is a reporter for MLB.com. Read his blog, Merk's Works, and follow him on Twitter @scottmerkin. This story was not subject to the approval of Major League Baseball or its clubs.