White Sox confident offense will rebound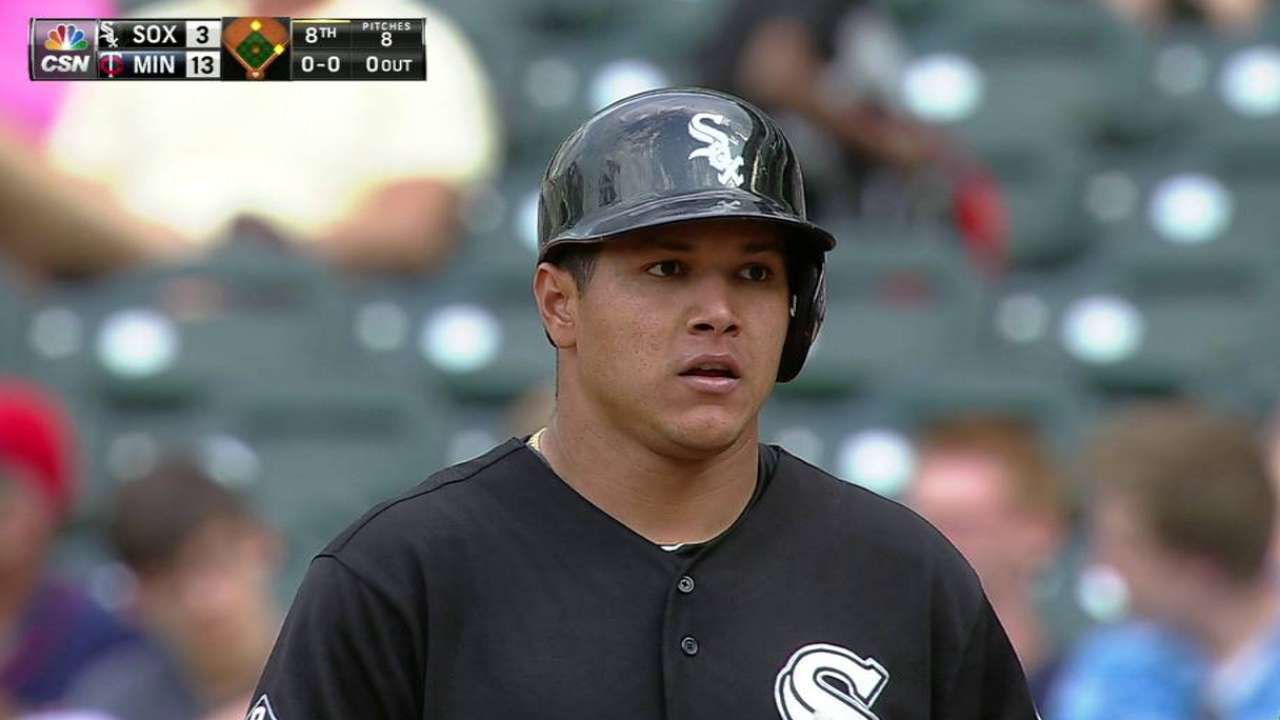 CHICAGO -- Entering Tuesday's series opener against the Tigers, the White Sox rank last in the American League in runs scored (70), runs per game (3.18), home runs (12) and stolen bases (four). They rank 13th in on-base percentage (.296), 14th in slugging percentage (.341) and ninth in average (.242). They also have a 1-13 record when scoring three runs or less and have scored two runs or less in 11 of their 22 games.
It's a remarkable run of team-wide struggles that combined with the Major League's second-worst starting pitchers' ERA, has produced the 8-14 start. With the proven players on this roster, it's also a disastrous stretch that should level out at some point.
"I do truly believe that," said White Sox leadoff man Adam Eaton, hitting .192 with a .241 on-base percentage. "I don't believe that it's going to stay there for very long. Baseball is a funny, funny game. Sometimes things are unexplainable. We are hoping it comes around sooner than later."
"At the end of the day, it's about getting them to be who they are as the hitting guy," hitting coach Todd Steverson said. "You have to fix up a few things and doctor up a few things here and there. But at the end of the day, it's making sure they are still confident in themselves to execute what everybody wants to see."
General manager Rick Hahn was watching a college game in Kentucky recently and said he could see White Sox players pressing even by watching on his phone. So in terms of the offense starting a return to normalcy, it may be more about taking a step back and having fun doing what they can instead of trying to get three hits with every at-bat.
"We do realize it's time for that to start happening," Hahn said.
"It does take a little while to mesh as a team and understand each other," Eaton said. "I hope that's what we're going through at this point. We're a month through and there's a lot more baseball to be played."
Scott Merkin is a reporter for MLB.com. Read his blog, Merk's Works, and follow him on Twitter @scottmerkin. This story was not subject to the approval of Major League Baseball or its clubs.