After hot start to season, no greener pastures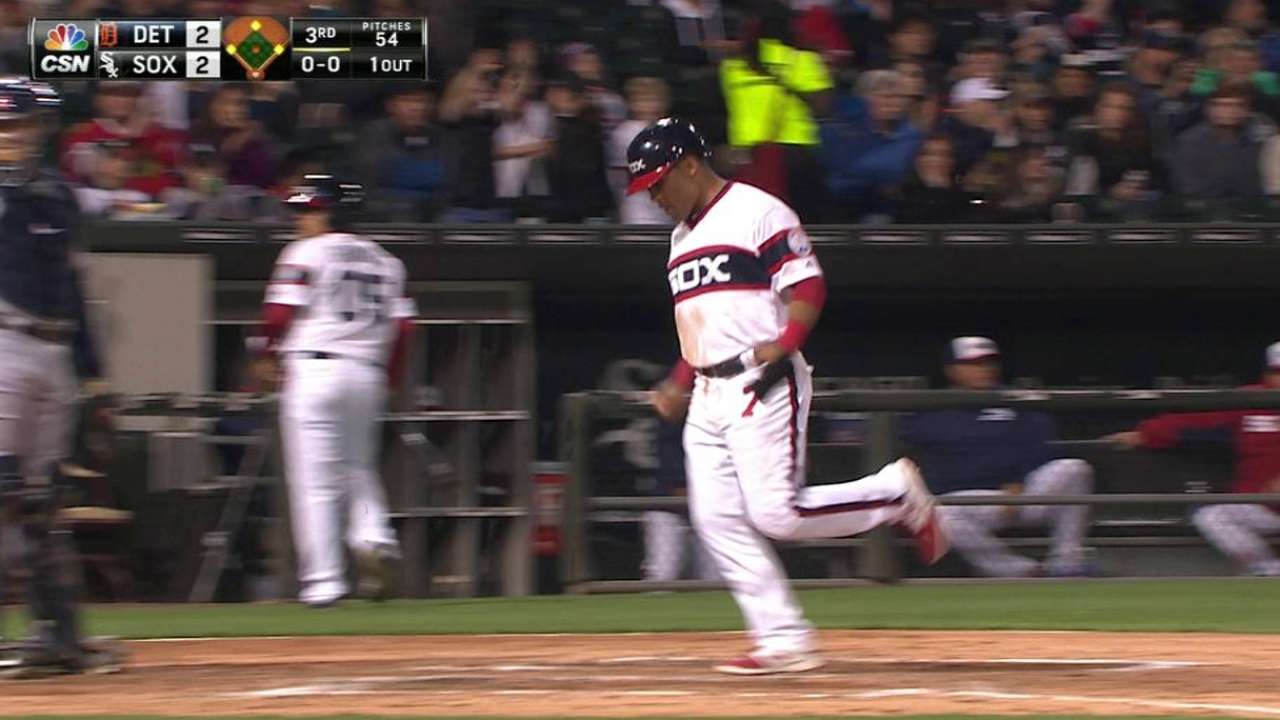 CHICAGO -- The last time Shane Greene left the mound against the White Sox, he had an eight-run lead on his way to becoming the first Tiger in 27 years to win his first three starts to a season. Greene had overcome four walks to toss seven innings of one-run ball, and he had tossed 23 innings with one earned run on the year.
That was less than three weeks ago. It seems like another era. It was definitely another ERA.
In three starts since, including Tuesday's rematch with the White Sox in a 5-2 loss, Greene has allowed 20 runs on 23 hits over 11 innings, walking nine and striking out 10. His ERA, in turn, has jumped from 0.39 to 5.56.
Statistically, those swings happen early in a season. Greene is trying to avoid the emotional swing in turn.
"It's not the first time it's ever happened to me. It probably won't be the last," he said Tuesday night. "So I just have to keep working."
Greene said "have to keep working" or "got to keep working" five times in an eight-question span, so it's clear where his focus is. He already has been working, including a bullpen session last Friday that manager Brad Ausmus caught.
After five runs on five hits and four walks over 2 2/3 innings Tuesday, the work continues.
"He worked on some things, thought he found some things in between this start and last start," Ausmus said. "I'm going to talk to [pitching coach Jeff Jones] and we have some ideas."
Greene faced a different demise Tuesday compared to his previous two starts. He was hit hard last week in Minnesota, and the start before that at home against Cleveland, for nine hits each over four-plus innings. The Twins got him for two home runs, while the Indians knocked out three doubles.
In both outings, Greene pounded the strike zone. His undoing Tuesday came outside the zone with four walks, three of which led to runs. He threw one strike over a nine-pitch span in that third inning.
More than that, though, Greene threw first-pitch balls to eight consecutive batters after Adam Eaton's leadoff double in the first, and threw first-pitch strikes to just three of 15 batters for the game.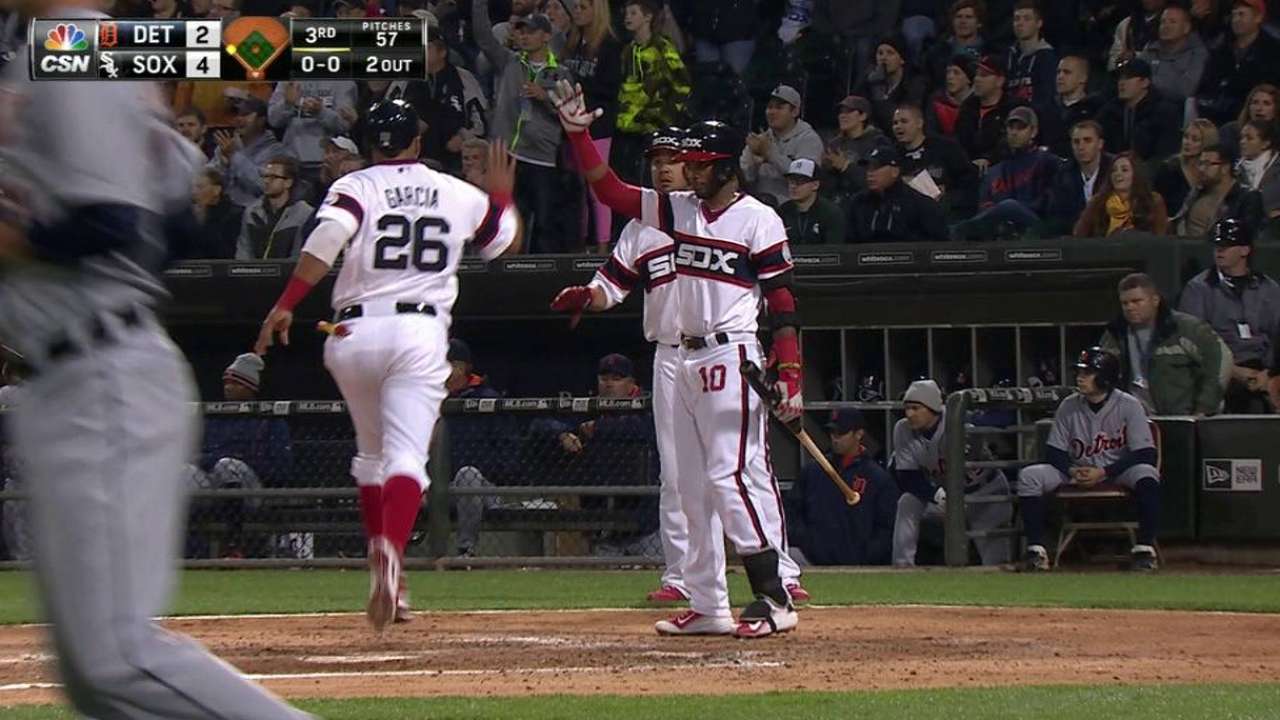 Conor Gillaspie's two-run triple on Greene's 57th and final pitch drove in two runs that had resulted from a stretch of three consecutive walks. It was just his 26th strike.
"I don't know if he was trying to be too fine or didn't have his best command," Ausmus said.
It seemed oftentimes like the latter. Greene's pitches had movement, but they often darted down and out of the zone. Some of the pitches in that three-walk stretch were close, but Greene didn't get calls. The way Greene had missed spots early, he wasn't going to get the benefit.
"He's a pitcher who plays off his fastball and sinker," catcher Alex Avila said. "When he struggles with his command with that, it's tough to be able to find any type of rhythm."
Just as important, White Sox hitters had learned their lesson from the four walks in their last meeting. They weren't going to chase.
Jason Beck is a reporter for MLB.com. Read Beck's Blog and follow him on Twitter @beckjason. This story was not subject to the approval of Major League Baseball or its clubs.