Harang the latest ex-Brave to do damage against club
Righty tosses six one-run innings, Francoeur has 4-for-5 night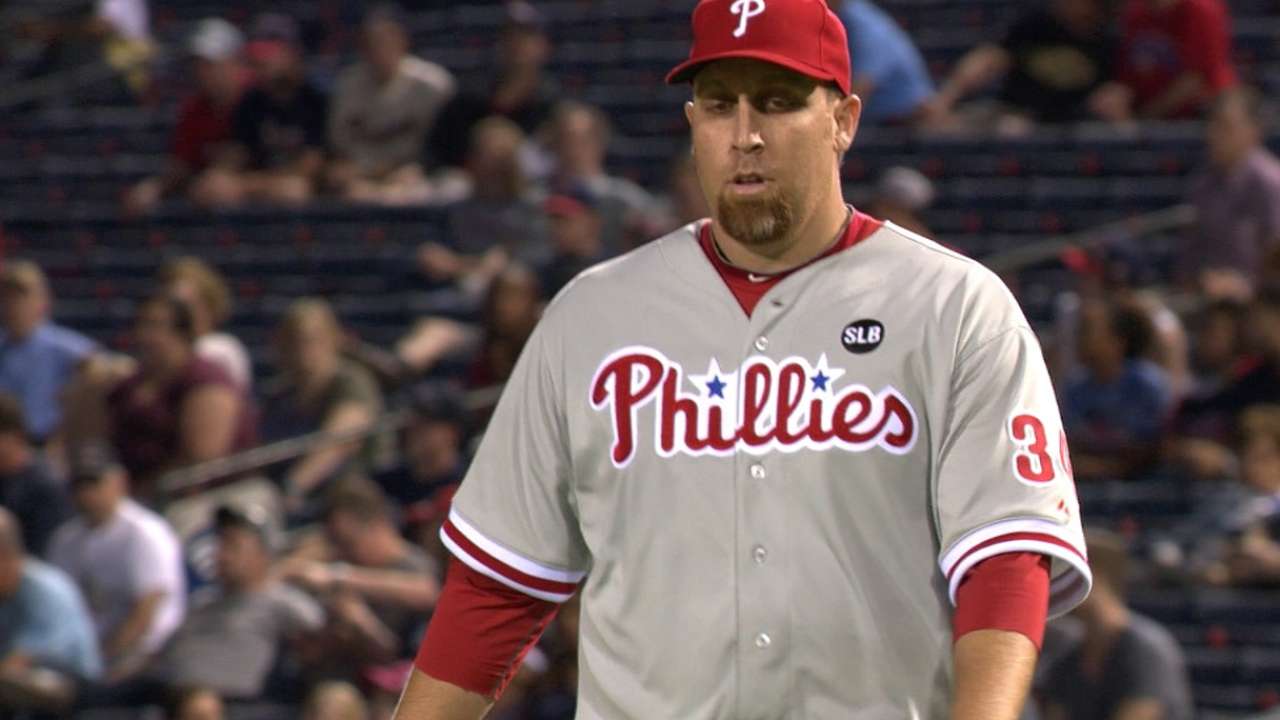 ATLANTA -- After helping Aaron Harang rejuvenate his career last year, the Braves were hesitant to give him a two-year deal this winter. But given what he has done to them over the past 10 days, they probably wish they would have at least tried to match the one-year, $5 million deal he signed with the Phillies.
"It's one of those things," Harang said. "They had other priorities at hand. We did start talking [to the Braves] about the same time as the Phillies, but it's just one of those things. Sometimes things don't work out the way you had hoped or the team had hoped. The Phillies were more aggressive toward me."
Harang gained a little more revenge as he surrendered just one run over six innings and helped the Phillies claim a 5-2 win on Monday night at Turner Field. The 36-year-old veteran also limited the Braves to two hits over eight scoreless innings on April 24 at Citizens Bank Park.
"He's a quality starter," Braves catcher A.J. Pierzynski said. "He doesn't beat himself or walk guys. He keeps his defense in it and keeps going. He makes pitches. I remember last year he got off to a really good start, too. He's a veteran guy that knows how to pitch."
Braves manager Fredi Gonzalez is well aware of the abilities possessed by Harang, who surrendered three earned runs or fewer in 26 of the 33 starts he made for Atlanta last year. The veteran hurler has posted a 2.35 ERA through his first six starts this season.
While Harang was silencing Atlanta's offense on Monday night, Jeff Francoeur, another former Braves player, was constructing a four-hit night that was sparked by his RBI single in the three-run first inning against Alex Wood.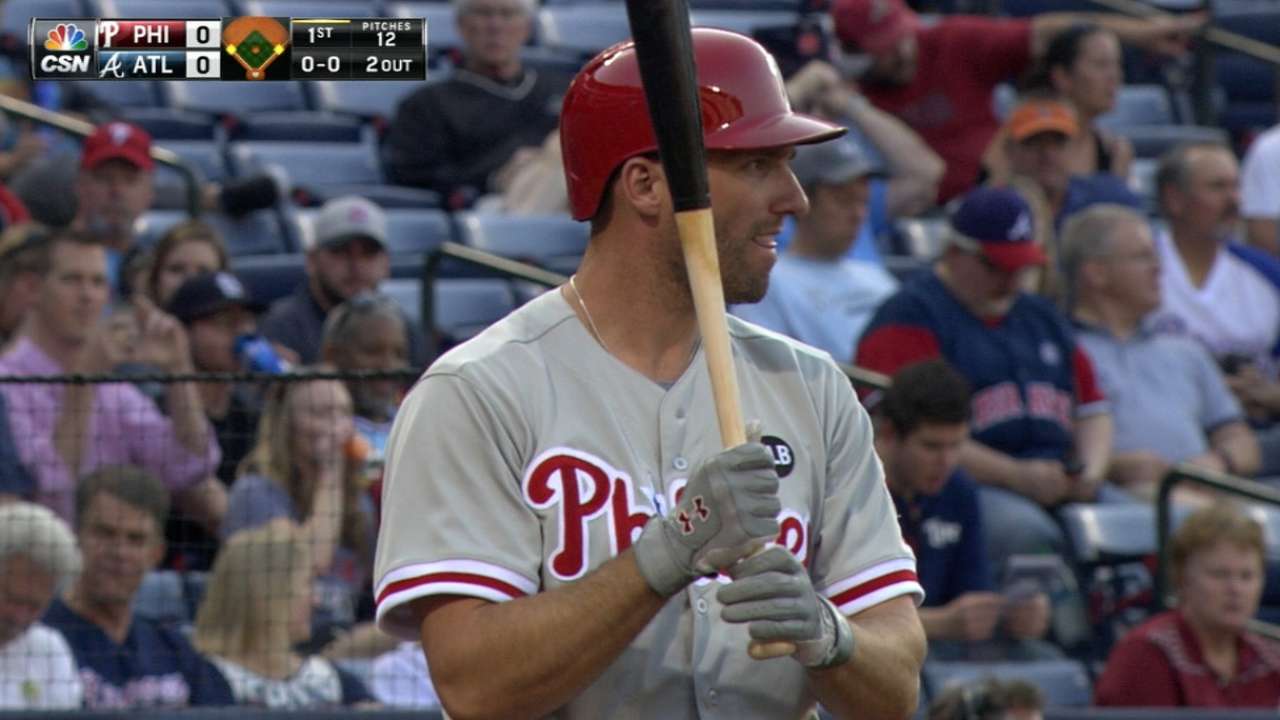 Harang and Francoeur produced this damage exactly six days after another Braves castoff, Dan Uggla, hit a three-run homer in the ninth to help the Nationals complete a comeback victory at Turner Field. Making matters worse, Uggla, who was released in July, stands as the highest-paid member of Atlanta payroll this year.
"We should know Harang," Gonzalez said. "We should know Dan Uggla. We should know Jeff Francoeur. Some of these guys don't know who Jeff Francoeur is, but we should know. It seems like those guys in the past 10 days have done some damage against us."
Mark Bowman is a reporter for MLB.com. This story was not subject to the approval of Major League Baseball or its clubs.