Buxton smashes walk-off home run for Chattanooga
Baseball's No. 1 prospect continues hot streak; hitting .455 in past 8 games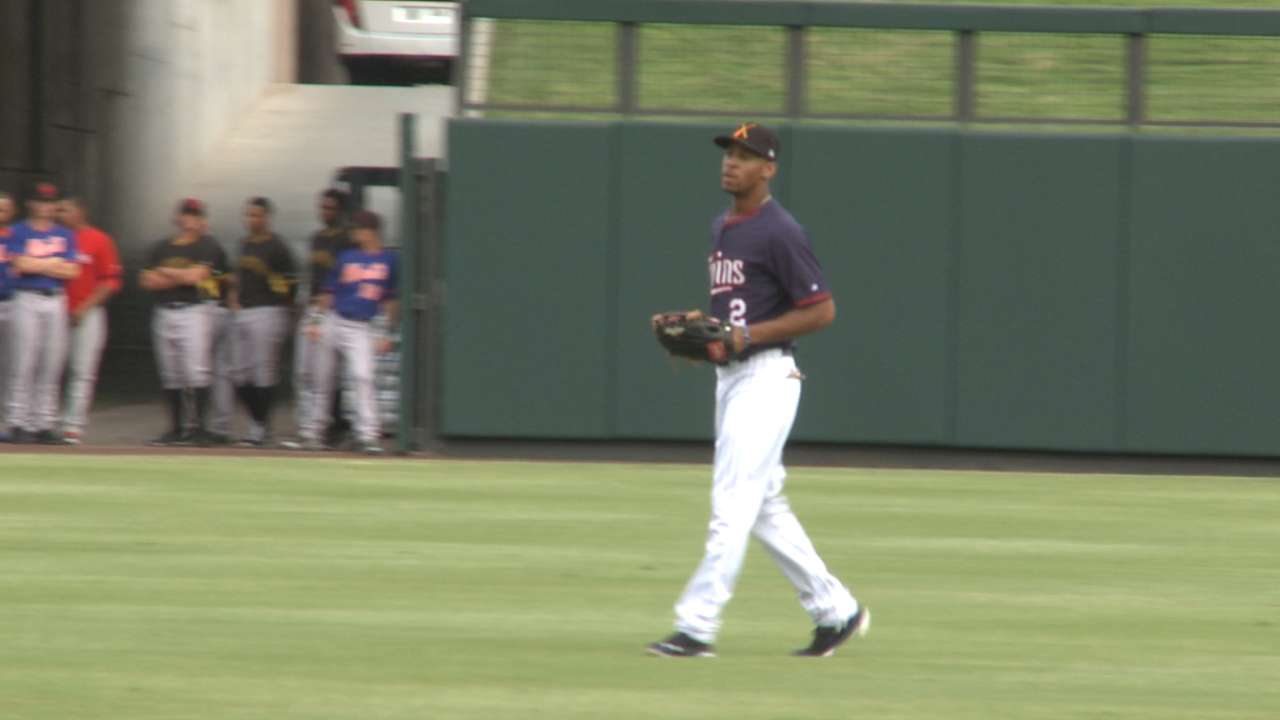 For eight innings, it appeared as if Twins No. 1 prospect (No. 1 overall) Byron Buxton's hot streak was over. But the Double-A Chattanooga star made up for an 0-for-3 start with a two-run, walk-off home run in the bottom of the ninth to break a scoreless tie.
The center fielder is now 15-for-33 (.455) over his past eight games, and is officially past an early-season slump. Buxton is hitting .286/.353./527 on the year now, which is nearly .100 points higher than his average was on April 26 (.190), his most recent hitless game. His game-winner on Monday night came off of Jacksonville's Casey McCarthy. Buxton has six RBIs in his past four games and three homers and 14 RBIs this season.
Buxton, 21, was able to play the hero thanks to a strong night from the Chattanooga pitching staff. D.J. Baxendale went six scoreless innings, D.J. Johnson went two more and Twins No. 24 prospect Zack Jones finished off Jacksonville in the top of the ninth to earn his first win of the year. The Marlins' No. 12 prospect Kendry Flores shut down Chattanooga in the first eight innings, allowing only one hit and one walk and lowering his ERA to 2.64.
Alex M. Smith is a reporter for MLB.com. This story was not subject to the approval of Major League Baseball or its clubs.