Martin, Betances unable to secure game in 8th
Headley's great effort on go-ahead single not enough as Whitley can't capture win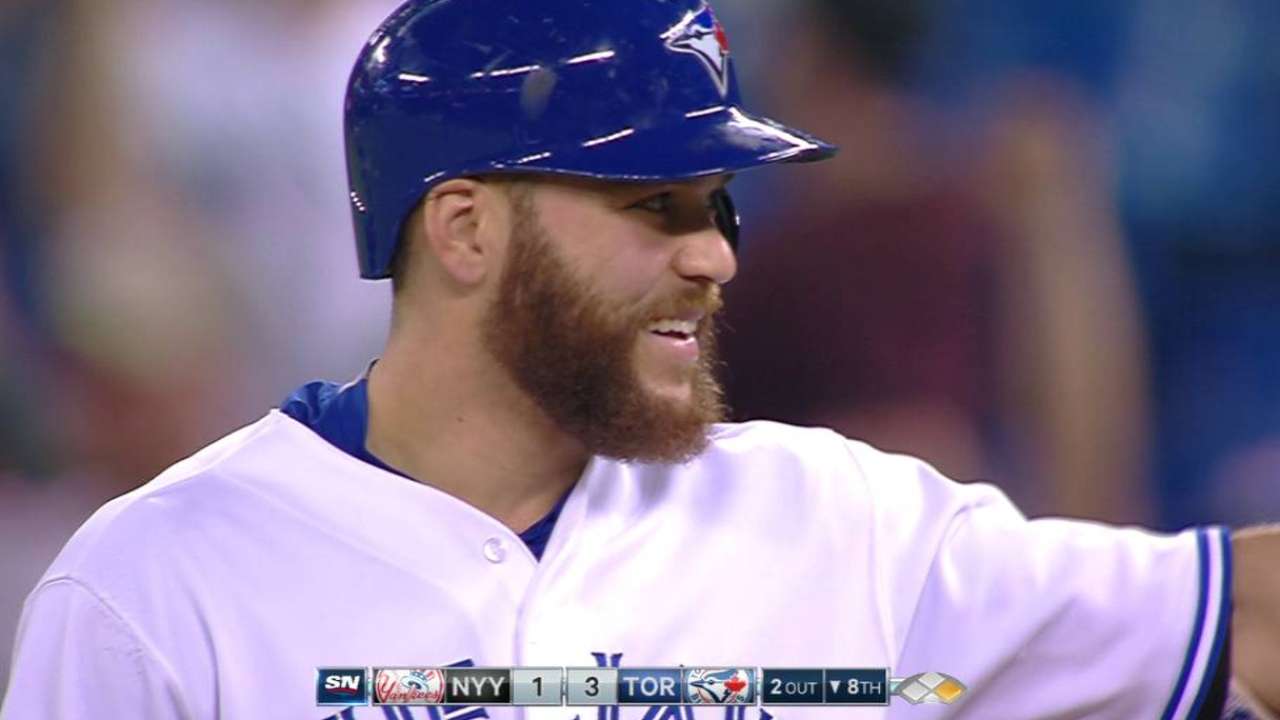 TORONTO -- Chase Headley was a throw away from saving the game for the Yankees in Monday's 3-1 series-opening loss to the Blue Jays at Rogers Centre.
The third baseman made a diving stab at the hot corner with two out in the eighth inning of a 1-1 game, sprang to his feet and fired across the diamond in an attempt to get Russell Martin at first. But he short-hopped the throw and the ball got away from first baseman Garrett Jones, allowing two runs to score for a Blue Jays lead and eventual win.
"Pretty close. I thought we had him. It's a do-or-die play," Headley said. "I didn't even know if I had a chance to catch it. When I caught it, I just got up and threw it as hard as I could and almost got him."
That turning point was preceded by a Blue Jays rally that spoiled an outstanding performance from Yankees starter Chase Whitley, who walked away with a no-decision after throwing 90 pitches over seven scoreless innings.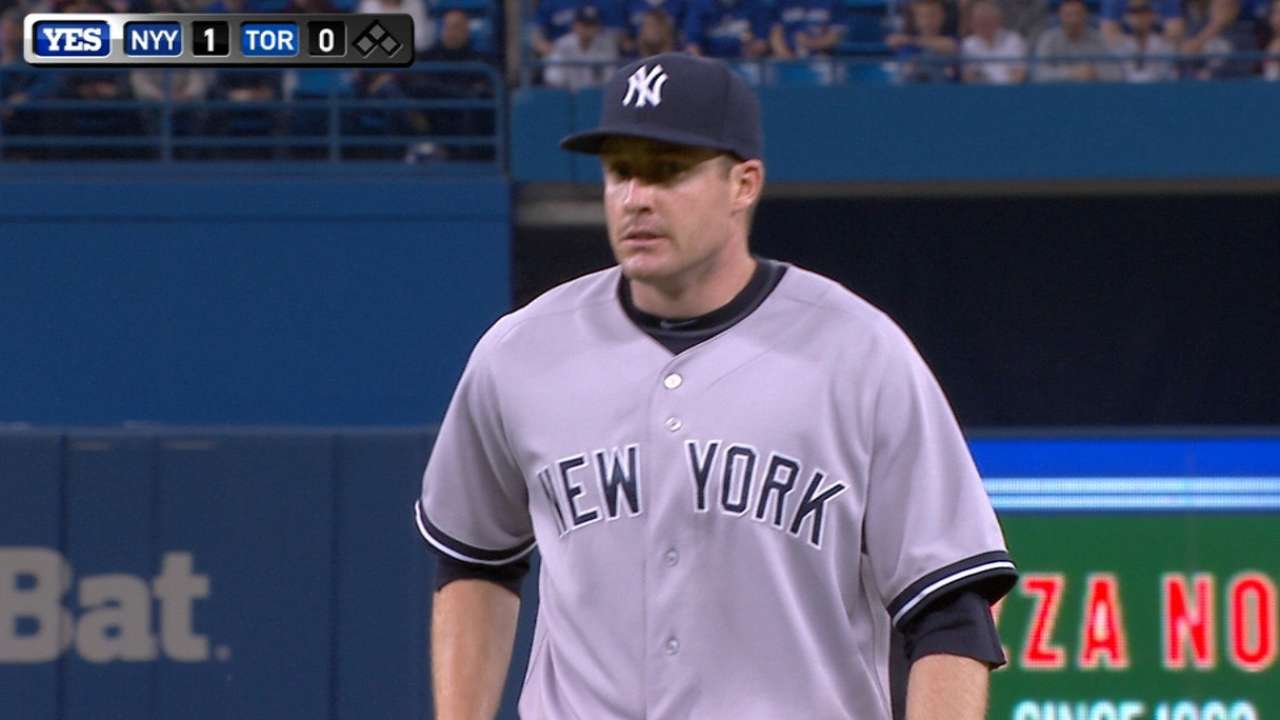 Chris Martin came on in the eighth and couldn't hold a one-run lead, as he allowed back-to-back singles to give Toronto a pair of runners with one out and the always-dangerous Edwin Encarnacion due up.
That prompted Yankees manager Joe Girardi to pull Martin in favor of Dellin Betances, who's been nearly unhittable this season. But the righty's first offering to Encarnacion fell in for a double, scoring Josh Donaldson to knot the game at 1, while giving Toronto runners on second and third.
After Kevin Pillar popped out, the pinch-hitting Martin came to the plate to deliver the winning swing.
Betances, who took his first blown save of the season, said he didn't think there was much he could have done different in that fateful inning.
"I'm trying to make good pitches to Russell Martin, Chase Headley makes a [great] play, and unfortunately they score those couple of runs to go ahead," Betances said. "It's a tough situation. I like my chances there."
Girardi said his bullpen, which has logged 92 innings, the third most in the Majors, has been shouldering a heavy workload. He said using Betances for two innings on Monday would've been too much to ask of the 27-year-old, who's thrown 15 1/3 innings this season and has taken the mound six times in the past nine days.
"It's a lot of innings they've had to log in," Girardi said. "We've had a couple of long stretches, which is not helping either."
Jamie Ross is an associate reporter for MLB.com. This story was not subject to the approval of Major League Baseball or its clubs.