Giants trying to keep backup catchers sharp
With Susac as primary replacement for Posey, Sanchez could be sent down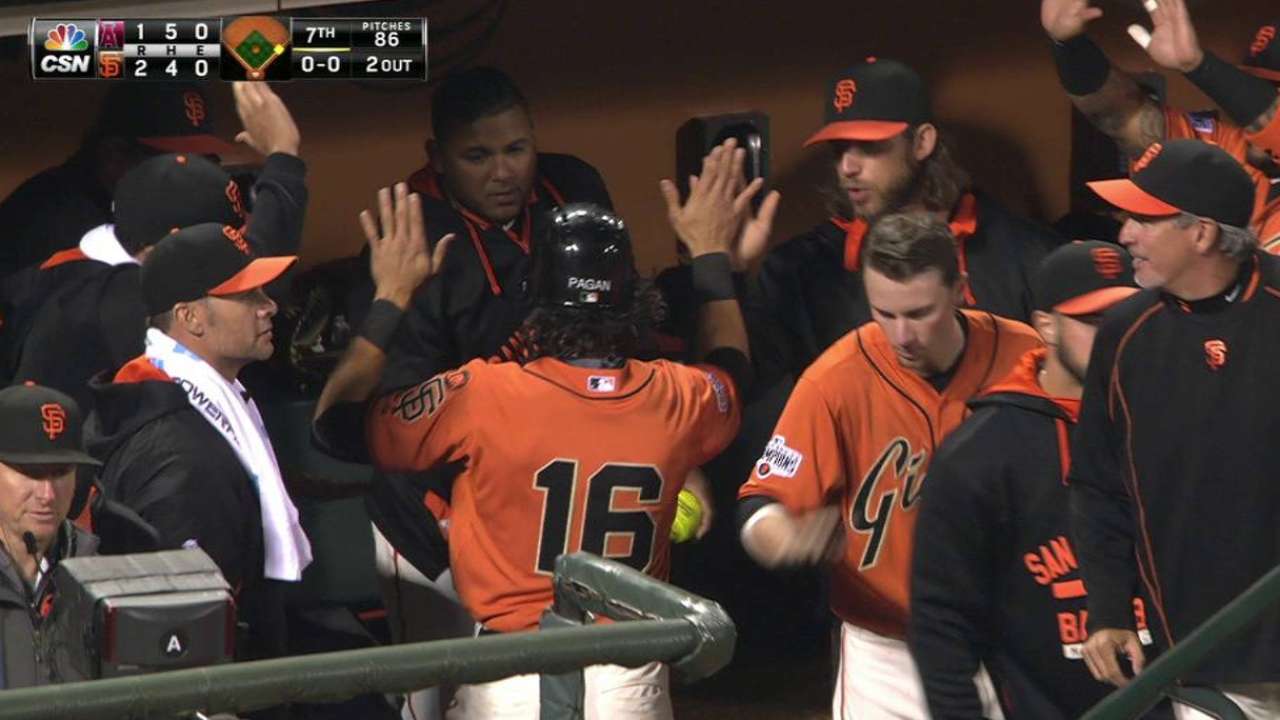 SAN FRANCISCO -- A pitching machine was set up at shortstop Monday afternoon at AT&T Park, shooting baseballs toward Giants backup catchers Andrew Susac and Hector Sanchez at home. For Sanchez, it's about the only time he's getting behind the plate these days.
Ever since the team called up Susac from Triple-A Sacramento on April 18 after Jake Peavy (back) was sent to the 15-day disabled list, Sanchez has been limited to pinch-hitting duties.
"They have to get work in," manager Bruce Bochy said of Sanchez and Susac. "If you're not out there every day, that's the only way you're going to stay sharp, is you come out and do your work. ... That's why they're out here working and trying to maintain their skills."
There's no budging Buster Posey from the lineup, but Susac has been able to assert himself as the team's primary backup catcher since being called up. Entering Monday's series opener against the Padres, Susac had recorded 24 plate appearances in eight games, including five starts, with the Giants. In that same span, Sanchez had just four pinch-hit at-bats and zero defensive appearances.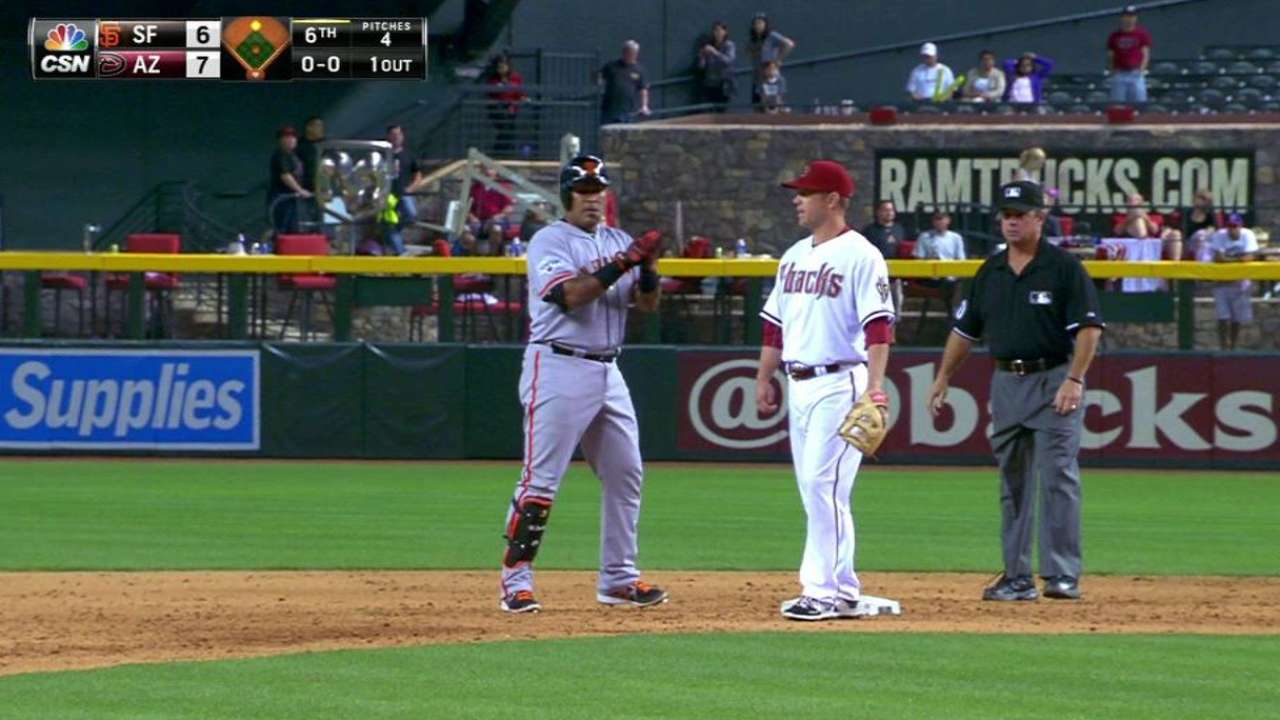 "Hopefully I can find a spot for him [Sanchez] to get two or three at-bats and some catching," Bochy said. "Having three catchers, one of them is usually the guy that loses playing time that's necessary to stay sharp."
Bochy realizes Sanchez has been the odd man out with Susac in San Francisco, but it's not like he's had much success against right-handers. The switch-hitting Sanchez provides Bochy a left-handed-hitting option behind the plate to complement Posey and Susac from the right side, but Sanchez is batting 3-for-19 (.158) against righties this year.
While it might be rare for a team to carry three catchers, Bochy said he sees the advantages.
"I think you look at the way the bench is, we wanted to free up one of them so we can pinch-hit him and still have another catcher," Bochy said. "Buster, if we want to pinch-run him, we still have a third catcher. Third catcher -- sometimes it can be a luxury, I know -- it gives you a safety valve in case you want to do something early in the game."
But with players like Peavy, Hunter Pence (broken left arm) and Travis Ishikawa (back) on the mend from their respective injuries, Sanchez or Susac could be one of the first ones sent down to Sacramento to make room.
• Pence took on-field batting practice again Monday and is scheduled for another round of hitting Tuesday before taking Wednesday off. "He's getting close," Bochy said, "but you can tell he's not quite ready for rehab."
• Right-hander Matt Cain (forearm) threw off flat ground from 90 feet Monday but still has a ways to go in his recovery. "He's getting close to where he will throw a bullpen," Bochy said. "We're going to slow-play him and make sure he doesn't have another setback."
• Ishikawa started a rehab assignment with Class A Advanced San Jose on Monday night.
Alex Espinoza is a contributor to MLB.com. This story was not subject to the approval of Major League Baseball or its clubs.