Cubs expecting more in power department
With homers from Rizzo, Russell on Monday, Cubs rank 7th in NL with 20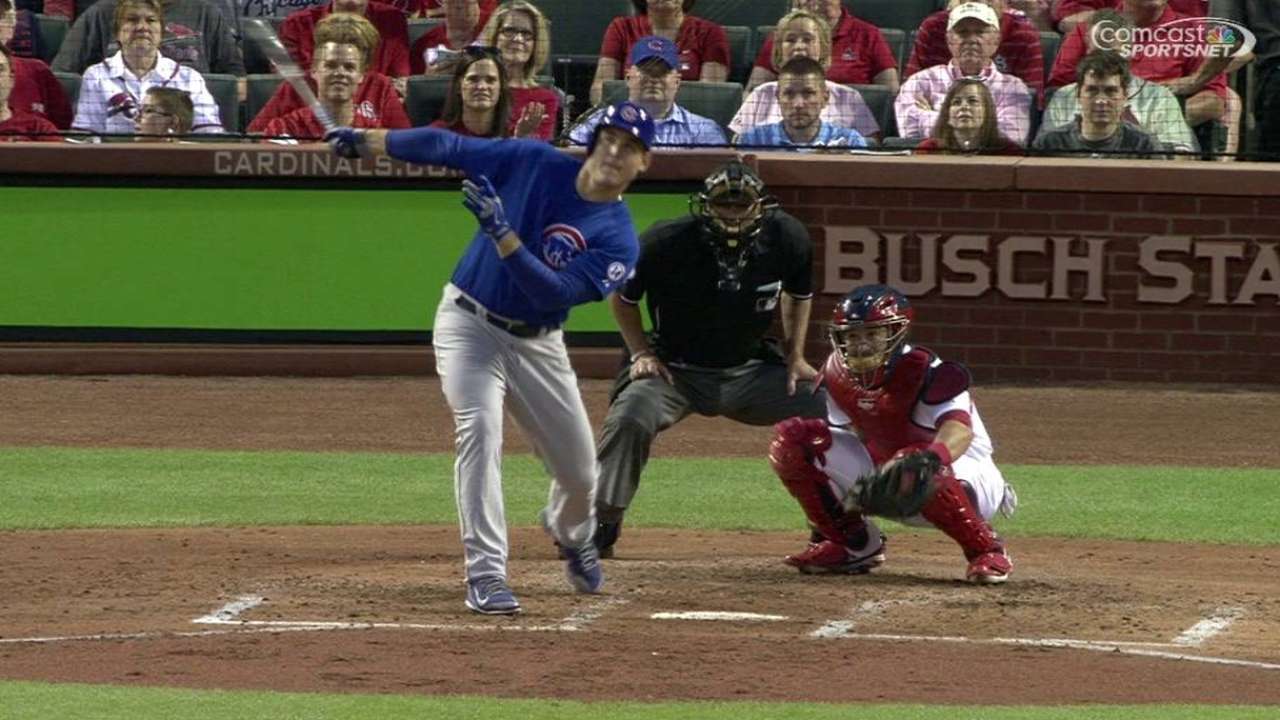 ST. LOUIS -- The Cubs appear to have a power outage this season.
Anthony Rizzo and Addison Russell hinted at the Cubs' potential to deliver the long ball by hitting solo shots in Monday's 10-9 loss in St. Louis. The homers gave the Cubs 20 for the season, which now ties them for seventh in the National League. Cubs manager Joe Maddon admitted that he expected more at this point in the season.
"Yes, I thought we would have more homers," Maddon said Monday, "and to have the record that we do without hitting homers is really encouraging. I think we've learned how to do other things really well early on. The talent and the power is there to hit homers."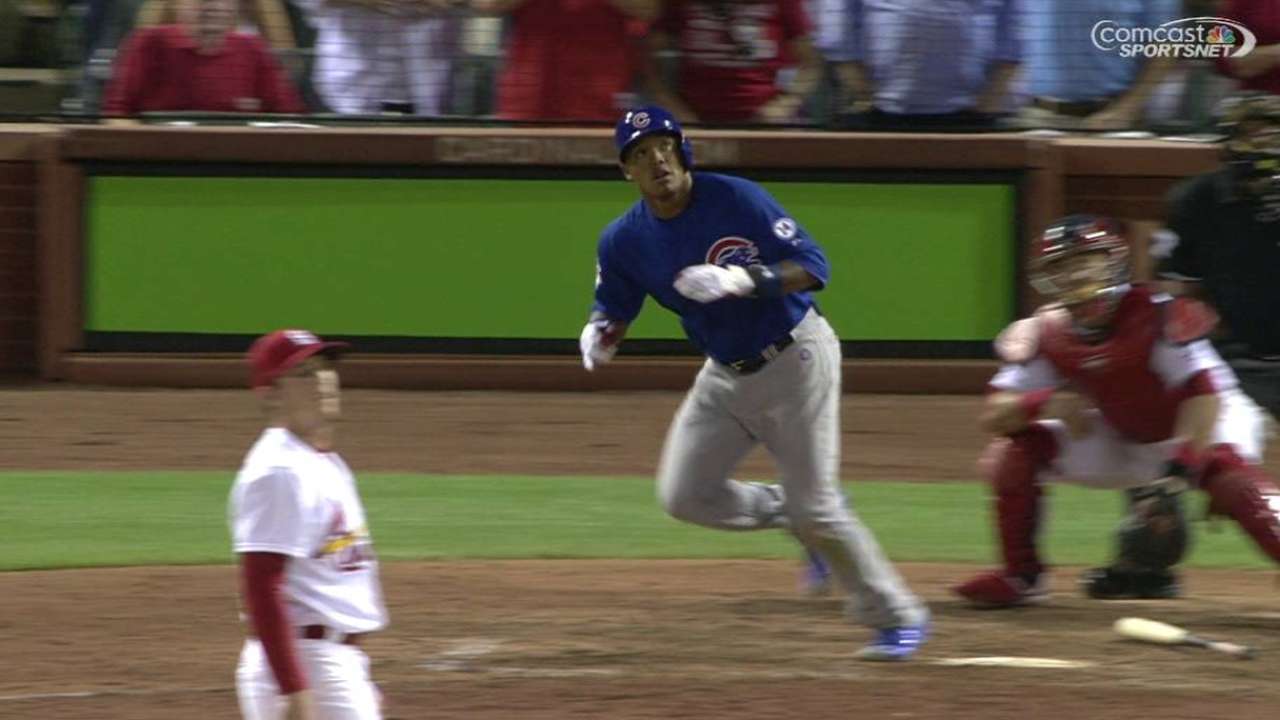 The Cubs scored five runs in the first inning Monday against the Cardinals without a homer, thanks to four straight run-producing hits by Miguel Montero, Starlin Castro, Chris Denorfia and Travis Wood.
Maddon also knows home runs can come in bunches.
"They're there, it's going to happen," he said. "We haven't done it yet, but still held serve pretty well and I find that encouraging, actually."
Cubs top prospect Kris Bryant, who led the Minor Leagues with 43 home runs last season and paced the Major Leagues this spring with nine, has yet to hit his first big league homer. Jorge Soler has two, and both came in the same game, April 13.
"They just need to see more on the Major League level," Maddon said of the young Cubs. "It's not like they've not seen the velocity or seen the break. It's probably more the sequencing, when pitches are thrown maybe, less predictability on the other side that they have to get used to."
Maddon also felt teams are exploiting some of the young players' weaknesses now that opponents have seen Bryant and Soler.
"I really believe in our kids and know they'll figure it out," Maddon said. "The homers are going to come, the homers are there."
Cubs president of baseball operations Theo Epstein also expects the young players to improve.
"There are these reminders of how raw we are in certain aspects," Epstein said. "The league adjusts to young players and young players have to adjust back. That's what makes it so interesting, is that they're still figuring out who they are as players and still getting their foundation underneath them as big league players, yet they have to adjust to very targeted attacks from the other team.
"That's what makes it fun. We're young and talented and embracing the struggle."
Carrie Muskat is a reporter for MLB.com. She writes a blog, Muskat Ramblings, and you can follow her on Twitter @CarrieMuskat. This story was not subject to the approval of Major League Baseball or its clubs.