Mattingly ejected for arguing Kershaw's balk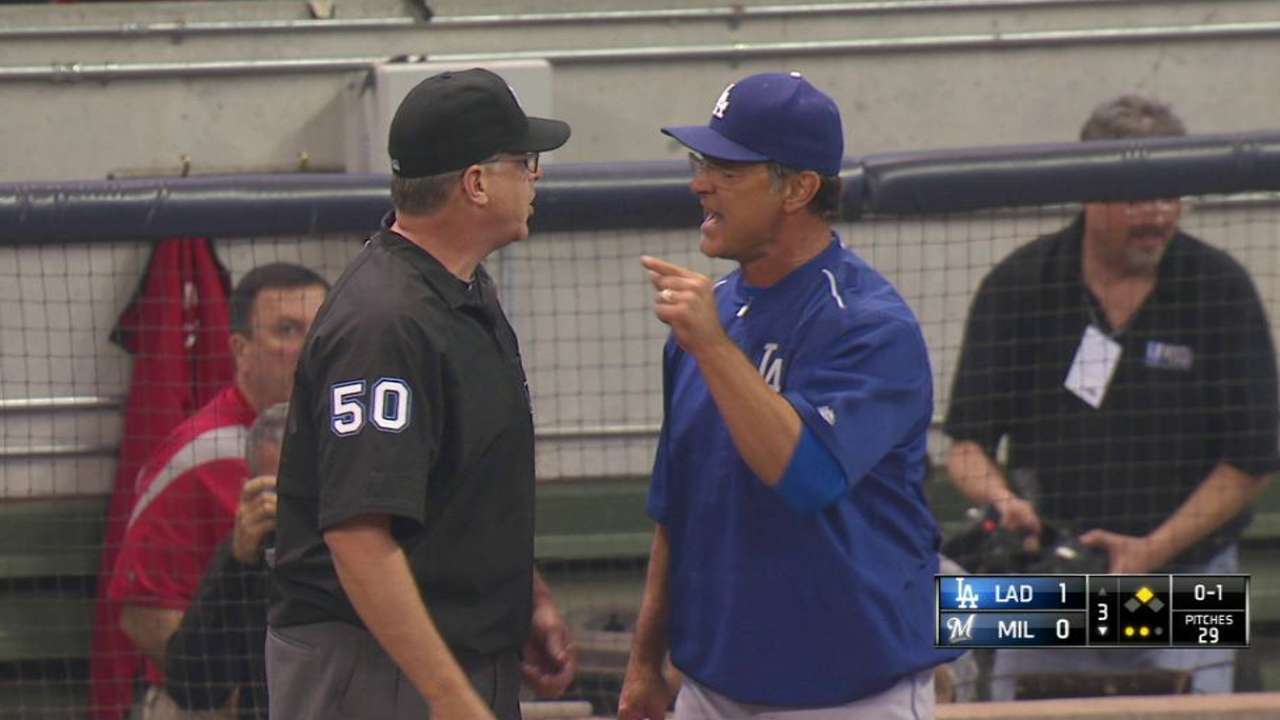 MILWAUKEE -- Dodgers manager Don Mattingly was ejected in the third inning of Monday night's 4-3 loss to the Brewers for arguing with first-base umpire Paul Emmel after a balk call on Clayton Kershaw.
Kershaw appeared to have picked opposing pitcher Kyle Lohse off first base, but Emmel called a balk. Although arguing a balk is grounds for immediate ejection, Kershaw walked toward Emmel, they exchanged words, and Emmel moved toward Kershaw, with first baseman Adrian Gonzalez stepping in front of Emmel.
Mattingly came racing out of the dugout, had his say with Emmel and appeared to say something as he was walking away, which is when he was ejected for the first time this year. Mattingly was ejected three times last year.
Ken Gurnick is a reporter for MLB.com. This story was not subject to the approval of Major League Baseball or its clubs.