Counsell may augment coaching staff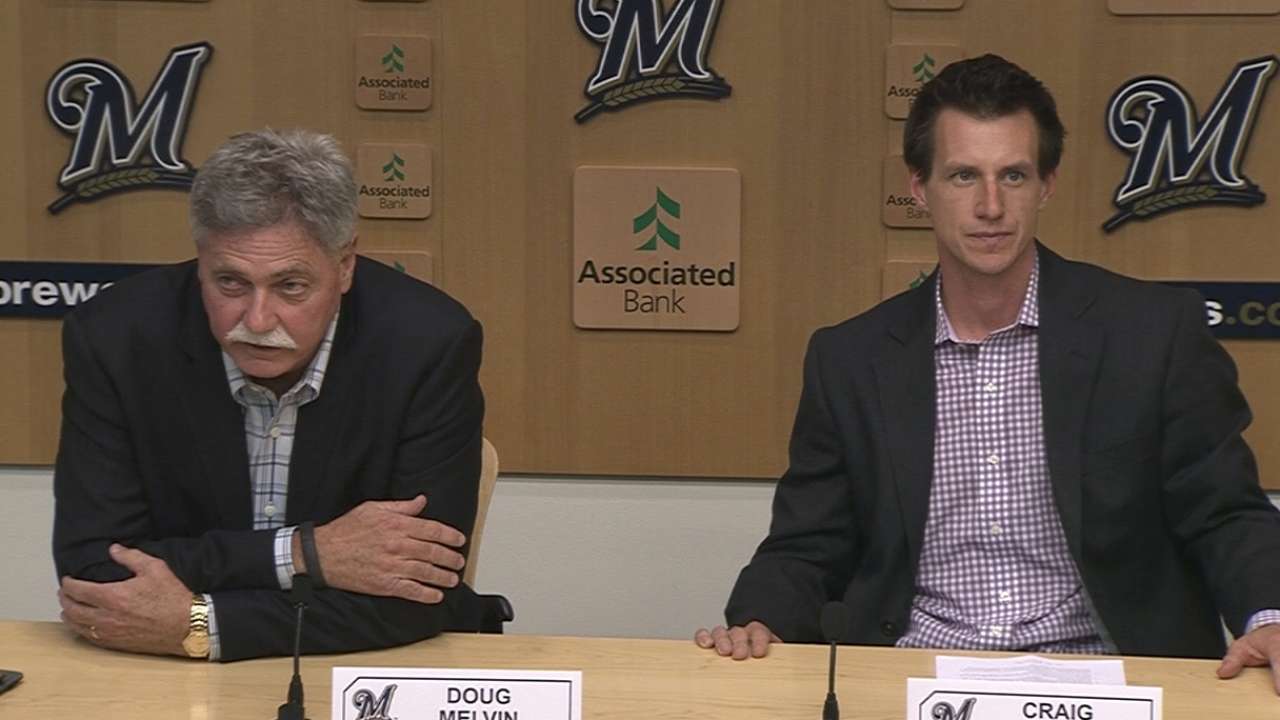 MILWAUKEE -- Brewers officials offered new Brewers manager Craig Counsell an opportunity to augment the coaching staff, an idea Counsell had yet to rule out as his tenure began Monday night with the current crew intact.
"I'm still throwing some things around in my head," Counsell said.
Counsell, who has no previous coaching or managing experience, plans to work closely with bench coach Jerry Narron, the longtime baseball man who previously managed the Rangers and Reds.
Narron has been on the Brewers' staff since November 2011. Besides his big league managerial experience, he has been a bench coach for the Orioles, Red Sox and Reds.
"Jerry is going to be very important to me," Counsell said. "He was the first person I called, because my weakness right at the start is going to be the game. That's what I have the least amount of experience [in]. I've talked to Jerry, I've talked to [third-base coach] Eddie Sedar. I've talked to [pitching coach] Rick Kranitz. I'll try to put a program in place to make sure we're making good decisions.
"My idea is to delegate a lot of [day-to-day matters] and to focus on some of the bigger stuff. I think we have a talented coaching staff here, and I'm all for taking stuff off my plate. They're qualified to take stuff off my plate."
Adam McCalvy is a reporter for MLB.com. Follow him on Twitter at @AdamMcCalvy. This story was not subject to the approval of Major League Baseball or its clubs.