MLB.com Columnist
Bernie Pleskoff
Peterson could become everyday player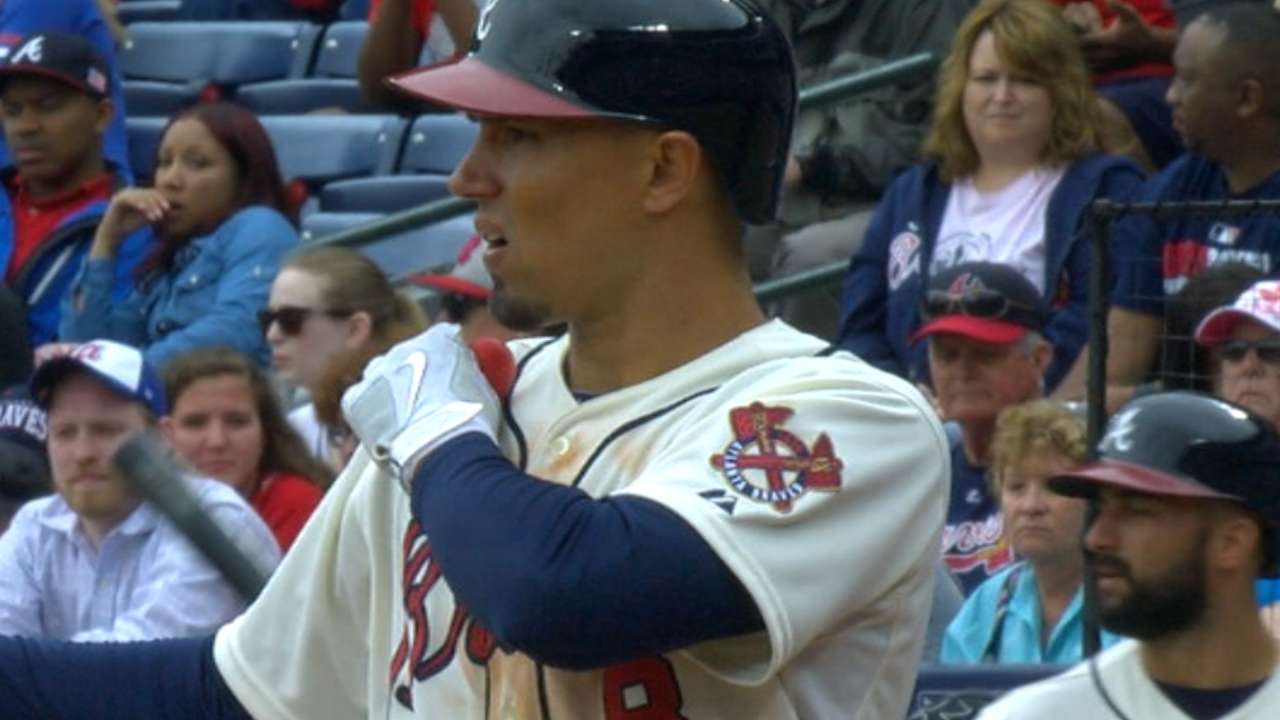 The Atlanta Braves obtained an excellent multisport athlete when Jace Peterson was included in one of the many offseason moves made by the club. In mid-December, the San Diego Padres sent Peterson to the Braves along with pitcher Max Fried, third baseman Dustin Peterson and center fielder Mallex Smith for outfielder Justin Upton and pitcher Aaron Northcraft. It was a blockbuster trade that could help shape both clubs for years to come.
Jace Peterson was a football, basketball and baseball star at Hamilton Christian Academy in Lake Charles, La. He was a two-way sports star, playing both football and baseball, at McNeese State University, also in Lake Charles. In Peterson's three years, he hit .366 as a freshman, .353 as a sophomore and .335 as a junior. He stole a total of 78 bases while being caught stealing only 16 times.
The Padres selected Peterson with the 58th pick in the 2011 First-Year Player Draft. He played 73 games as a rookie, beginning his career at Class A Short Season Eugene in the Northwest League. Peterson played shortstop and remained at that position until San Diego tried him a bit at second base and third base in 2014.
The Padres also gave Peterson some playing time at third base that same year at Double-A San Antonio. That increased his versatility and gave him exposure to every infield position with the exception of first base.
In parts of four Minor League seasons in San Diego's Minor League system, Peterson had a composite .287 batting average. His best offensive season was last year, when he hit .307 playing for Double-A San Antonio and at Triple-A El Paso.
Last season, Peterson got a trial with the Padres, playing 24 games at third base and 24 games at second base. He batted .113 in 58 plate appearances, appearing to be overmatched at times. Peterson's performance in Spring Training made believers out of Atlanta's front office, as he hit .324 in 68 at-bats. He also walked 10 times.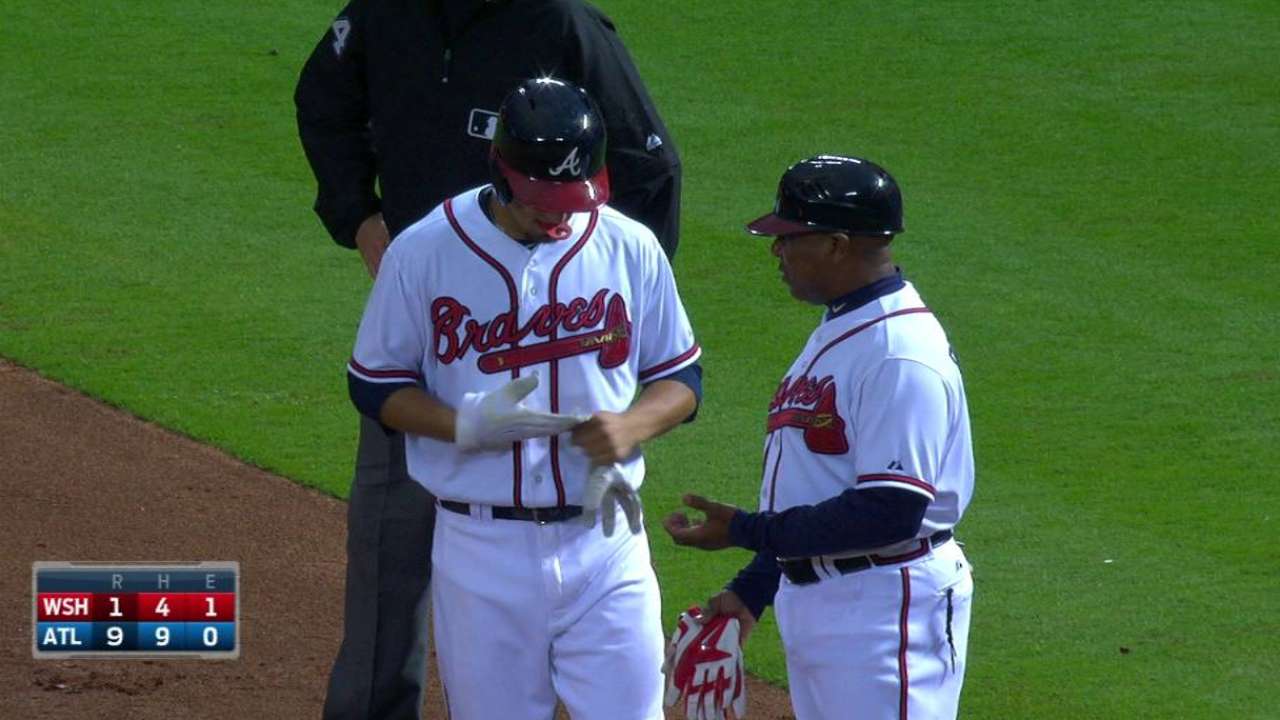 Peterson is a left-handed hitter who is 6-foot-0, 210 pounds. He is a strong and well-conditioned player with legitimate power potential. Peterson's mechanics at the plate are sound, and he makes good contact. He generates good bat speed that helps to get backspin on his drives to the gaps. Peterson's current approach yields more doubles than home runs, but I think he has more strength and loft in the tank. He will be 25 on Saturday.
I saw Peterson this past autumn playing in the Arizona Fall League. He played in 22 games and went to the plate 98 times. Peterson hit .262 without a home run, but he did knock in nine runs. He walked 14 times, a good sign of his patience, selectivity and pitch recognition. Peterson struck out only 13 times, another good indicator of his solid contact ability. I saw him play mostly at second base in the AFL.
Peterson doesn't have any one major "impact" tool. Rather, he's just a solid fundamental ballplayer with an excellent desire to succeed and an appropriately aggressive approach. Peterson likely won't make spectacular plays on defense, but he'll get the job done. So far this season, the Braves have been starting Peterson at second base on the Major League club. He has more good quickness than speed. That said, Peterson has to be watched carefully on the bases, as he isn't afraid to try to steal.
In reality, Peterson's solid spring probably elevated him beyond the level most scouts projected. Essentially, many scouts feel he fits best as a solid utility player who can effectively spell the shortstop or second baseman for lengthy periods. Peterson doesn't really scuffle against left-handed pitching, as many left-handed hitters are known to do. His good pitch recognition and solid eye-hand coordination help him succeed against lefties.
As the season progresses and as Atlanta evolves into the team it will ultimately become, we may watch Peterson grow and develop into a solid everyday player, exceeding the utility player forecast of scouts.
Bernie Pleskoff has served as a professional scout for the Houston Astros and Seattle Mariners. Follow @BerniePleskoff on Twitter. This story was not subject to the approval of Major League Baseball or its clubs.