Melvin thrilled for former player Counsell
A's skipper happy to see good friend take the helm in Milwaukee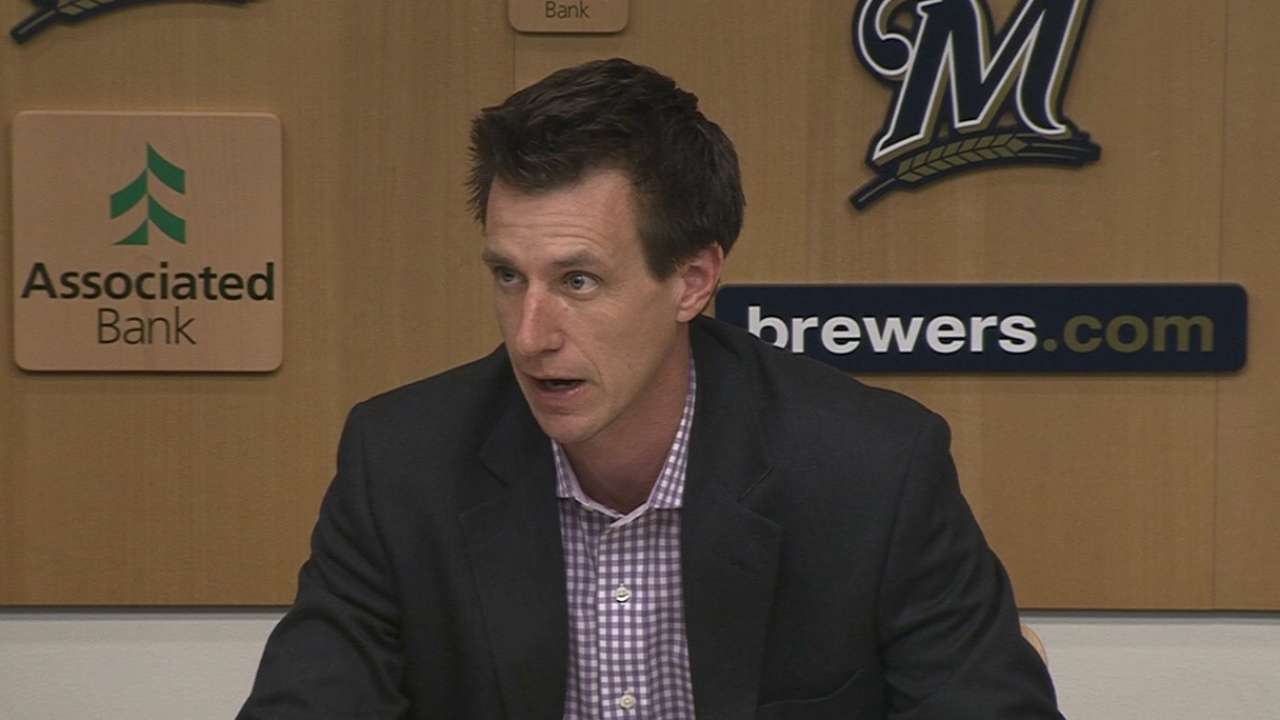 MINNEAPOLIS -- A's manager Bob Melvin was absolutely thrilled to hear of good friend and former player Craig Counsell's Monday hiring as the Brewers' new manager.
"Extremely happy for Craig Counsell," said Melvin, who managed Counsell from 2005-06 in Arizona.
"Someone I've been close to for a while," he said. "I don't mean to always quote Gordon Gekko, but a fisherman always sees a fisherman, and I told him when he was a player that he was going to be doing this one of these days.
"The minute that I told him that, he ends up in my office every third day after games asking why I did things. Always very interested in that dynamic. He's perfect for that job there. Grew up there, lives there. I've extended offers to him in the past to potentially be on my staff, and he's always wanted to stay in Milwaukee. I think he played his cards right, and if ever there was a guy that's perfect for that job, it's him."
The two-time World Series champion Counsell, whose big league career spanned 16 seasons, acknowledged Melvin as one of "the most influential people for me" when speaking at his introductory news conference.
"Everybody you come across, you gain knowledge from," said Counsell. "If you don't take knowledge from everybody, you're missing something, because everybody has something to offer you. I think the most influential people for me were Jim Leyland and Bob Melvin.
"Jim Leyland was hard on you, but fair. And Bob Melvin kind of let me into the back room and let me understand what managing was about, and the decisions that he was making on a daily basis with the team while I was playing for him. I got my first real understanding of what being a manager was from him."
Jane Lee is a reporter for MLB.com. This story was not subject to the approval of Major League Baseball or its clubs.