Bautista may remain at DH for another week
Saunders gets additional rest, Navarro rehabs and Reyes waits to undergo MRI
TORONTO -- Jose Bautista appears to be at least another week away from returning to his regular spot in right field.
Bautista has been limited to DH at-bats for the past week because of a lingering shoulder issue. The Blue Jays outfielder has yet to resume throwing because his discomfort has not subsided, and until he's pain-free, there will not be any defensive assignments.
The pros of having Bautista remain in the lineup as a DH far outweigh the cons, but a return to his health is still important for the organization because it would allow the club to get Edwin Encarnacion off his feet while finding additional playing time for Justin Smoak at first base.
"He's still quite sore," Blue Jays general manager Alex Anthopoulos said. "We're going to re-evaluate here at the end of the series. My sense ... is that it will go into next week just because at some point he has to start throwing, build up.
"By the time he's actually in the outfield and can let it go, at this point because he is taking the next three, four days off, you'd have to think at the earliest next week."
Left fielder Michael Saunders also finds himself trying to play through injury. The 28-year-old had some fluid drained from his knee on Monday morning and he was healthy enough to play against the Yankees later that night, but the club wanted to give him some additional rest.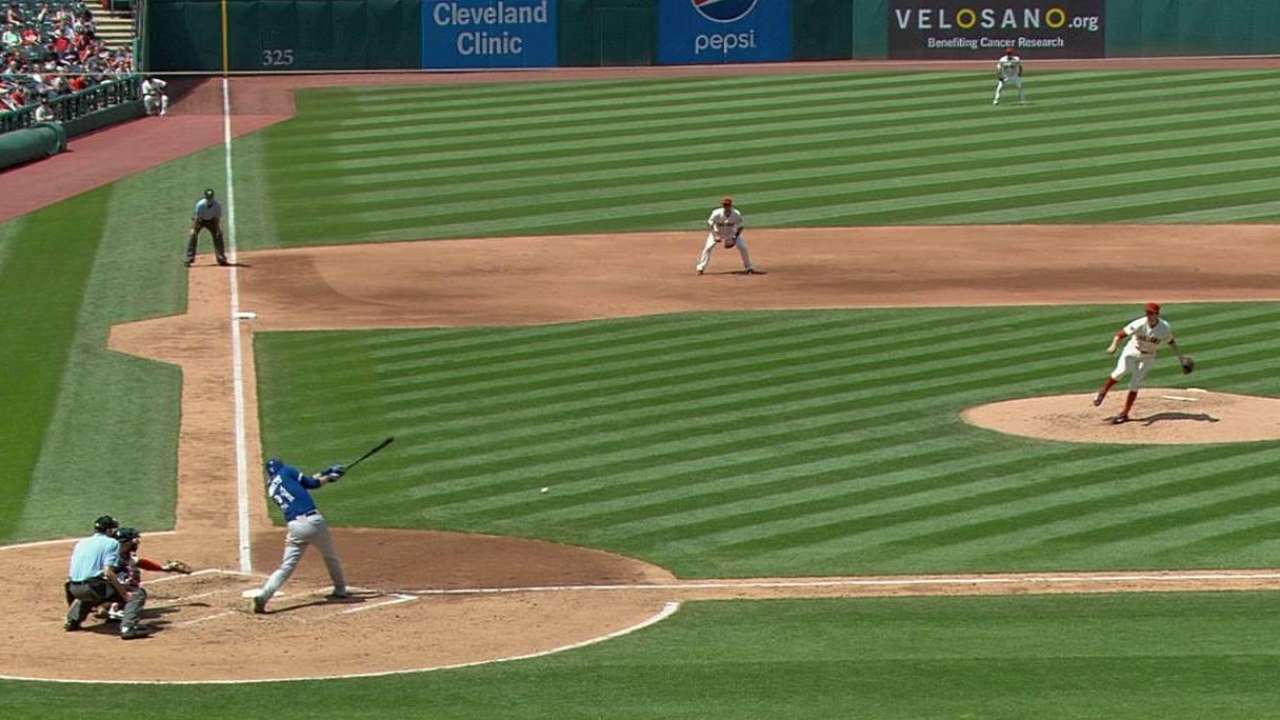 Toronto catcher Dioner Navarro remains without a timetable in his return from a hamstring injury. Navarro is currently rehabbing at the club's Minor League complex in Dunedin, Fla., and he recently felt some tightness in the injured area.
Blue Jays shortstop Jose Reyes will be held out of baseball-related activities this week, and he is scheduled to undergo an MRI at the conclusion of Toronto's six-game homestand. The hope is that the cracked rib will have completely healed by that point and the club will then set a rehab schedule for his return to the lineup.
"We're going to try to give it as much time as we can, the MRI, to see if the rib is completely healed," Anthopoulos said. "If it has and he feels good, we'll get him going. We just want to give it that much more time."
Gregor Chisholm is a reporter for MLB.com. Read his blog, North of the Border, and follow him on Twitter @gregorMLB. This story was not subject to the approval of Major League Baseball or its clubs.