Altuve, Reddick share AL Player of the Week honor
Astros second baseman hit .467; A's right fielder had three homers, 12 RBIs
A fleet-footed infielder and a power-hitting outfielder have tied for the American League's top weekly distinction. Houston second baseman Jose Altuve and Oakland right fielder Josh Reddick were named the AL's co-Players of the Week on Monday in recognition of their sterling play.
Reddick, working on an 11-game hitting streak, batted .478 with three home runs and 12 RBIs in the week that ended Sunday. The 28-year-old had 11 hits and scored eight runs for the A's, and he had four multihit games over that span. Reddick has homered in two straight games.
Altuve hit .467 with seven runs, five doubles, one home run and eight RBIs. Altuve hit safely in six of his seven games last week, and five of those games were multihit efforts. Altuve tied for first among AL hitters in hits (14) and doubles, and he tied for fifth in RBIs and on-base percentage (.500).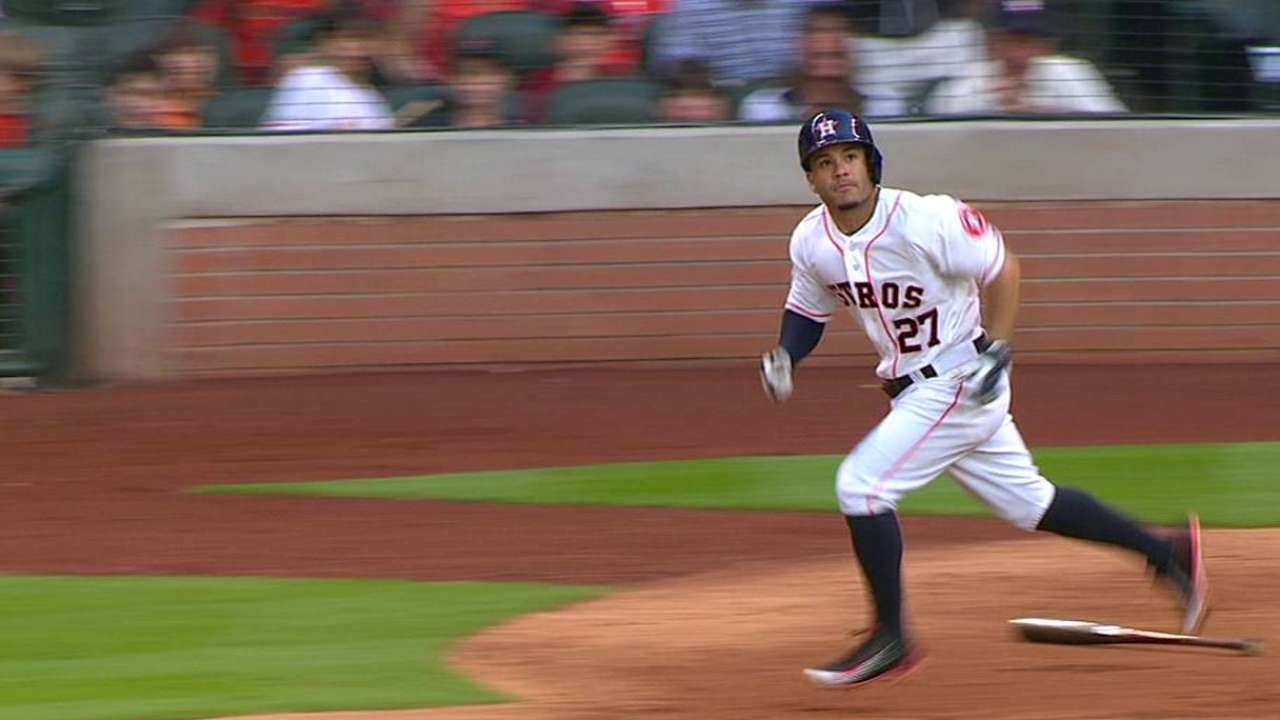 Altuve, who became the first Astros player to win a league batting title last season, is currently leading AL players in hits (39) and is tied for first in multihit games (13) and stolen bases (nine). Altuve is the first Astro to win Player of the Week honors since Chris Carter in August of last season.
Spencer Fordin is a reporter for MLB.com. This story was not subject to the approval of Major League Baseball or its clubs.