Rebuild not yet on mind of Counsell, Crew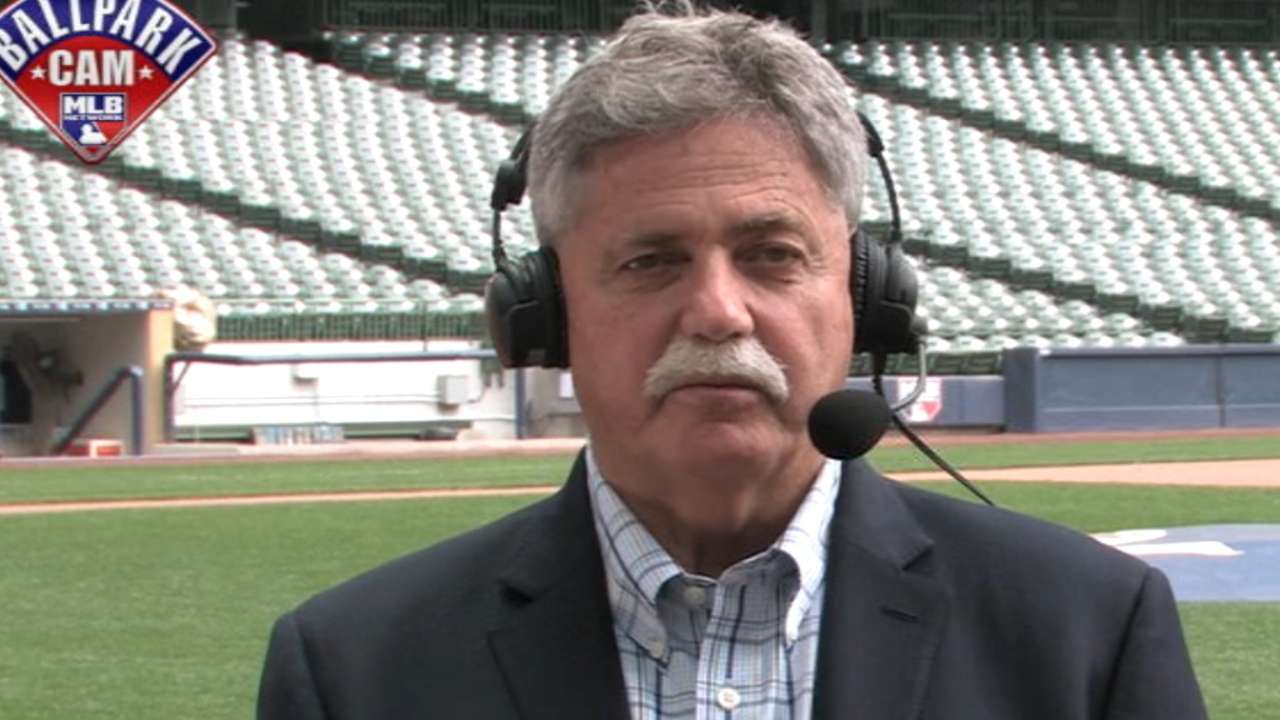 MILWAUKEE -- Did the Brewers' decision to dismiss manager Ron Roenicke and replace him with Craig Counsell on a three-year contract signal the start of a long-term rebuilding project? Not so fast, said club officials, who plan to give Counsell a window of opportunity to win before the organization considers a sell-off.
Assistant general manager Gord Ash has seen such a scenario pay off. In 1989, Ash was in his first season as assistant GM of the Blue Jays, who began the season 12-24 before dismissing manager Jimy Williams. Cito Gaston took over and the team went 77-49 the rest of the way, winning the American League East.
"I'm not saying lightning is going to strike twice," Ash said Monday, "but you never know what can happen."
Despite winning three of their final four games under Roenicke, the Brewers stood at 7-18 on Monday morning, the worst record in the Major Leagues. They were 11 1/2 games behind the National League Central-leading Cardinals, and 6 1/2 games out of the Wild Card picture.
In the wider picture, the Brewers had won back-to-back games only three times since Sept. 1, including a pair of weekend wins over the Cubs.
"You think you could win two games in a row by mistake because the other team is playing bad," GM Doug Melvin said. "That's not acceptable. It is hard to understand."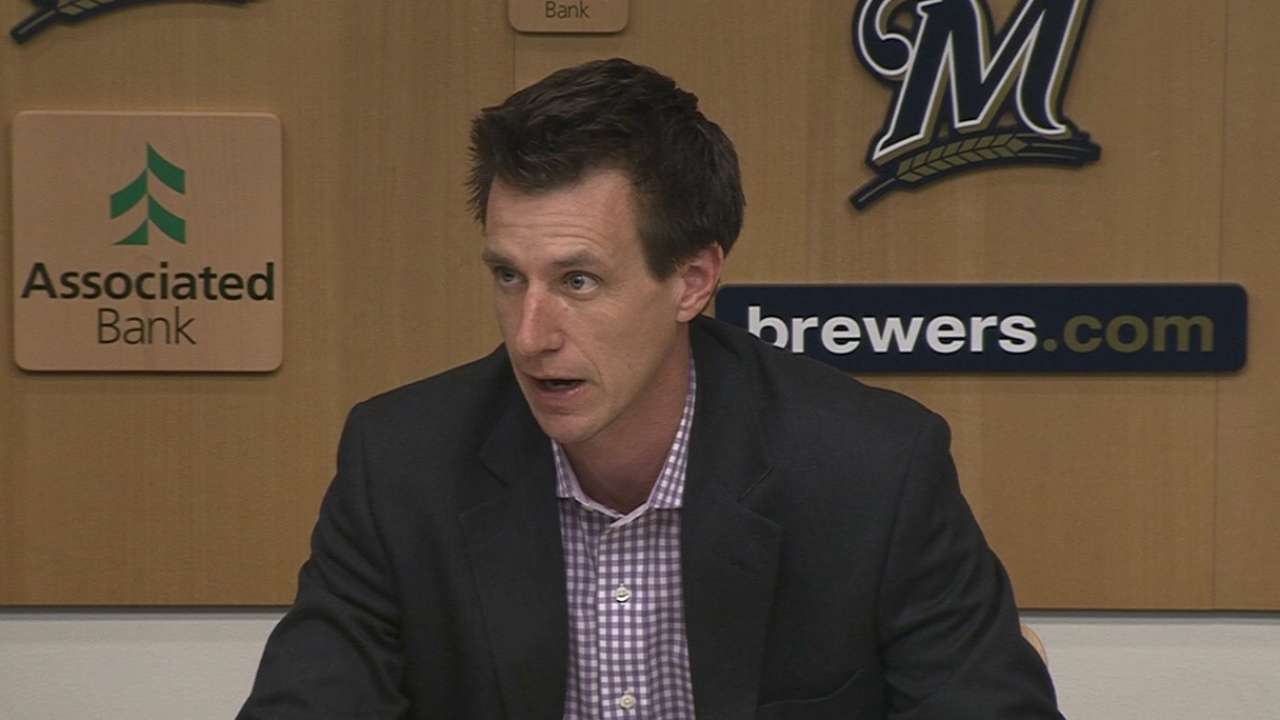 Counsell has not given up on Milwaukee becoming competitive this season.
"We can speculate on scenarios, but let's win games and find out," Counsell said. "Are we a contending team? Right now, we're not. We're not. But I'm looking at this as an opportunity for the players. We don't get to start over. Our record is our record. We do have an opportunity. There is a mark right here and we can start being the team we want to be from this point forward."
If they do not become that team, then the Brewers' next course of action will be clear, one top official suggested -- they would consider making changes to the roster with an eye on future seasons.
Milwaukee has a number of veteran players in the final season of their contract or on a one-year deal who would be attractive in trades, including third baseman Aramis Ramirez ($14 million salary this season and a limited no-trade clause), pitcher Kyle Lohse ($11 million salary), first baseman Adam Lind ($7.5 million, plus an $8 million option for 2016 with a $500,000 buyout), reliever Jonathan Broxton ($9 million this season, plus a $9 million mutual option for '16 with a $2 million buyout, and limited no-trade protection) and outfielder Gerardo Parra ($6.237 million this season).
Other potential trade chips include center fielder Carlos Gomez, who is making $8 million this season and is due $9 million in 2016. Francisco Rodriguez is in the first season of a two-year, $13 million deal. Catcher Jonathan Lucroy is signed through next season with an affordable club option for '17.
Melvin explained the decision to sign Counsell to a multiyear contract rather than name him interim manager and open a search at season's end.
"I don't believe in the 'interim' manager. I don't think it works out that well, the history of it," Melvin said. "Because Craig has the knowledge [from] the last three years, and knowing our Minor League system is very helpful, that if there's moves we have to make this year, next year, the following year, he's much more familiar with what can be done, familiar with their talent level and what we have in the Minor League system."
Melvin's own contract expires later this year, and he offered no clues Monday about his future plans.
"I'm not worried about that," Melvin said. "I just keep coming to work every day until I'm told not to."
Counsell, meanwhile, will manage to win.
"We have a chance right here," he said. "There is an opportunity for all those guys in there to decide what we're going to be. I think that's a good thing to have. I welcome that."
Adam McCalvy is a reporter for MLB.com. Follow him on Twitter at @AdamMcCalvy. This story was not subject to the approval of Major League Baseball or its clubs.