Upton talks shop on Padres Social Hour
Outfielder discusses length of season, bumps in the road and growing as a team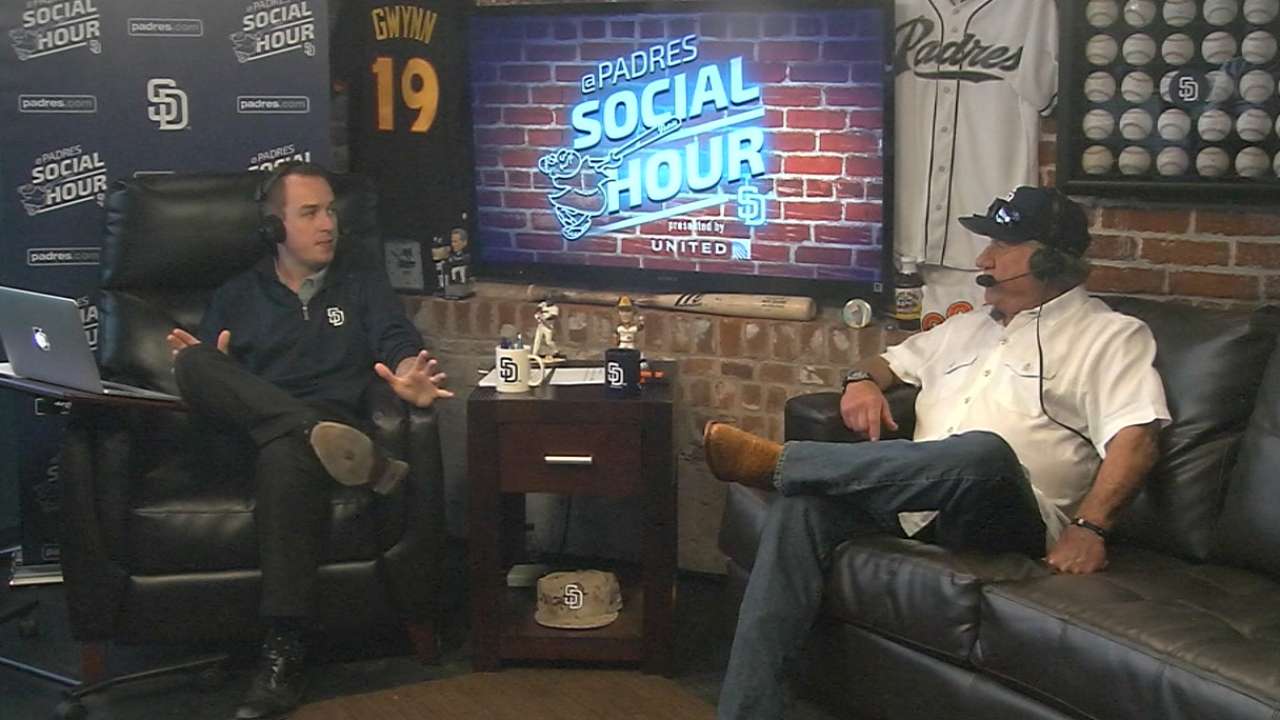 Baseball has the longest season in professional sports, and that can be a tiring exercise for some. For outfielder Justin Upton, however, that marathon provides great perspective.
"It's a long season," Upton said. "That's just a part of baseball."
Upton joined Jesse Agler for Padres Social Hour before Saturday evening's game against the Rockies and discussed the length of the season, the bumps in the road and what it takes to grow as a team.
"You have to have those bumps for your team to grow," Upton said. "A chance to look in the mirror."
Upton also discussed his aggressive baserunning style, the transition back to the NL West after a two-year absence and how important off-days are for a team's health.
"That day off was a good time to decompress and enjoy some time away from the game," Upton said.
Some time off gave Upton a chance to reflect on his game too, despite the absence of any real competition. Of course, Upton loves hitting home runs; he thinks the ball flies just fine at Petco Park. But even more than that? He loves stealing them.
"I get excited whenever a ball is hit high [to left field]," Upton said. "The chance to steal a home run … that's one of the peak things you can do."
Check out the full interview to hear more about Upton's time with the Padres and his upcoming shopping trip with pitcher Odrisamer Despaigne.
For more great Padres Social Hour videos and interviews, be sure to check out padres.com/socialhour.