Flowers finds room to grow in the shadows
Catcher confident in contributions to team success, despite fans' perceptions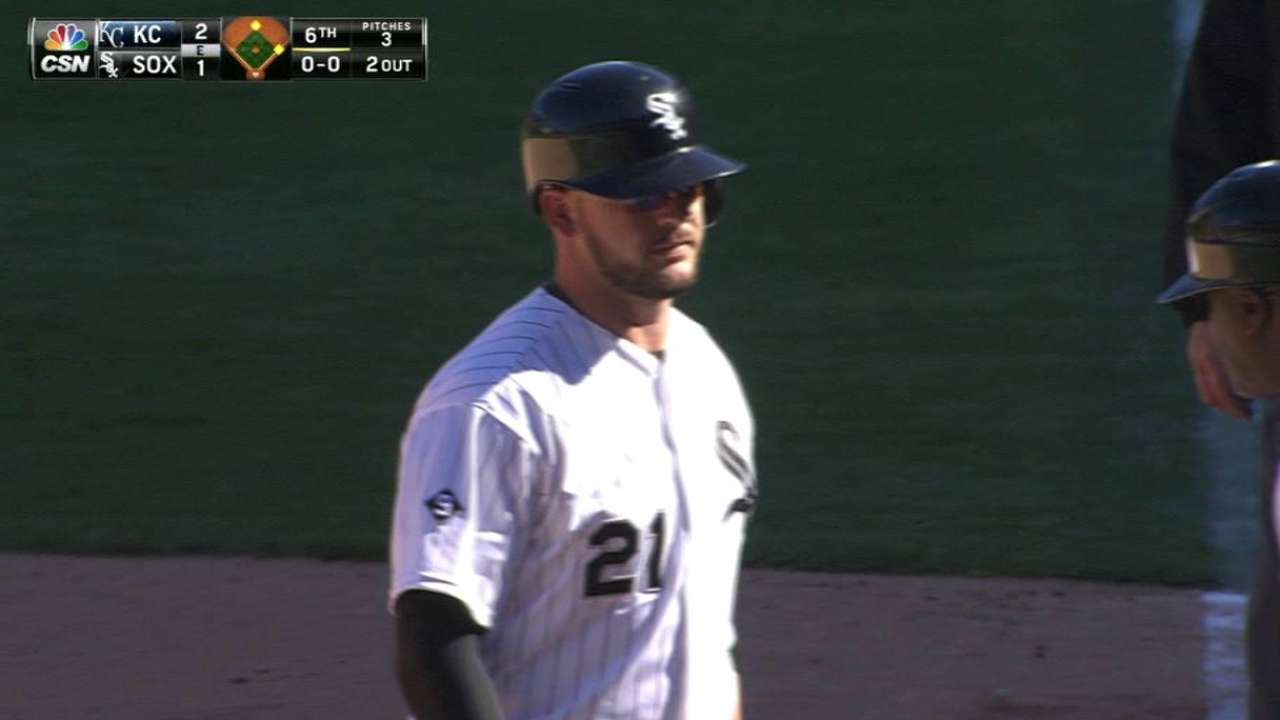 CHICAGO -- The message might be slightly altered whenever Tyler Flowers makes an out in front of the home faithful. The meaning remains the same.
"We want A.J. back," stands as the paraphrased commentary aimed at the White Sox current starting catcher.
"From a fan's perspective, I hear it every time I don't get a hit," said Flowers with a slight smile of resignation. "So, yeah, it's kind of tough hearing that all the time.
"Anything less than what he did is not going to be as accepted as he was. So I've kind of accepted that. The guy I came after had the respect and the city behind him."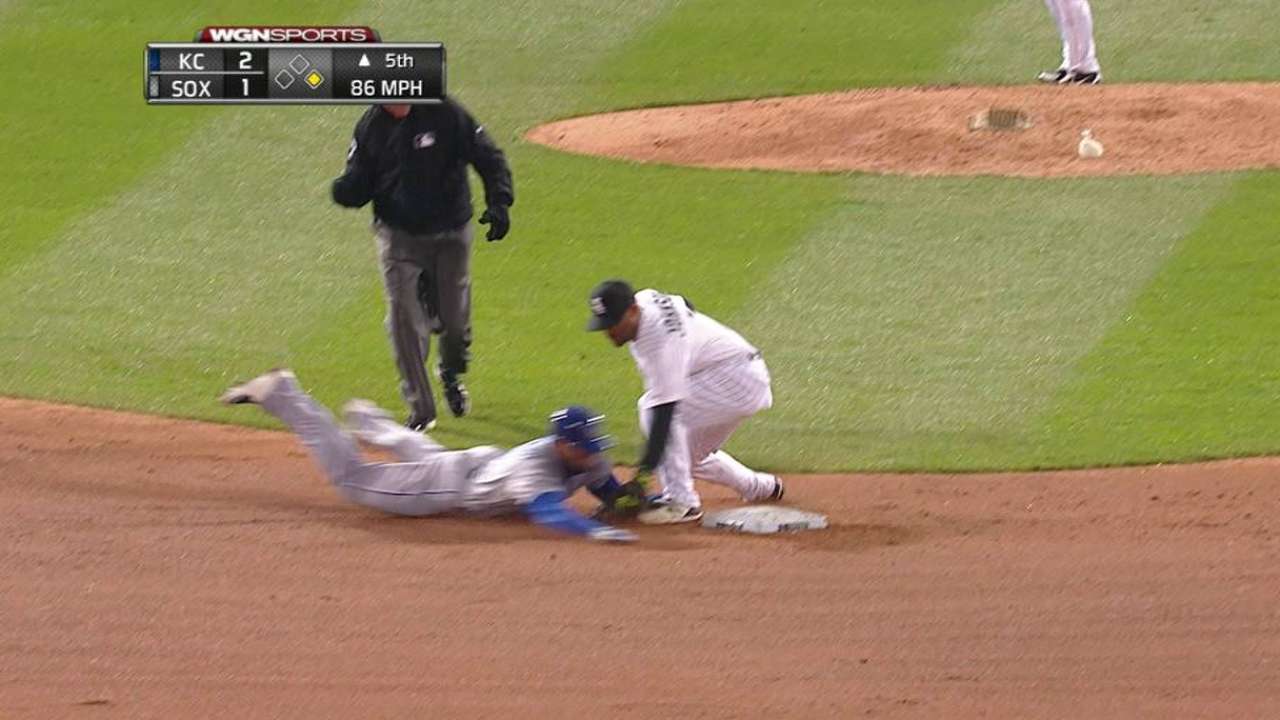 Part of the explanation for the A.J. Pierzynski comparison three seasons after playing his final game on the South Side stems from Pierzynski's eternal connection with the White Sox fan base. It's enhanced by his role on the 2005 World Series champions, presently celebrating a 10-year-anniversary.
Another part centers on the fact that Flowers has not been as productive as fans would like, and for that matter, as Flowers would like. But they are different styles of catchers, as Flowers explains.
"His skillset was maybe a little bit more, I don't know if it's the right word, but glamorous," said Flowers, in his second fully healthy year as a starter. "Very well known because it's on the back of baseball cards.
"Some of my strong suits aren't necessarily in statistical categories. Maybe things, outside of people working in the game, they may not really notice a lot of the things. That's part of the gig.
"I don't desire to be A.J. at all. I kind of like being under the radar. When you have success, people are surprised. That's OK. I just want to do it more often."
Entering Tuesday's series opener against Detroit, Flowers, 29, has a .217 average, a .326 slugging percentage, one homer and six RBIs. He also has improved his approach at the plate since the season began.
"Him and [White Sox manager] Robin [Ventura] got after it [work wise] for a couple of days at the beginning of the season," said White Sox bench coach Mark Parent. "He's getting ready earlier, being on time [with his offensive approach]. He's figuring out the little things he needs to do to stay with quality at-bats."
Parent believes that Flowers and backup Geovany Soto have done a good job behind the plate, with the team as a whole focusing on stopping the opposing team's running game after a poor start. Pierzynski, 38, meanwhile, has cruised to a .377 average with the Braves, with three homers and 14 RBIs.
It's always been a "what have you done for me lately" culture in the world of sports, even more so with social media. But Flowers' strong work with the pitching staff overall, even with the starters having a bad first month, and his pitch framing, as examples, are skills that might go unnoticed in a team-wide offensive slump.
"Just continue to do the best I can, and hopefully, if I stick around for a few years, maybe they will start to realize there is some value here," Flowers said. "Maybe a little different than the skillset A.J. has. I definitely feel like I contribute to the successes in the games that we have as a team, as a pitching staff."
Scott Merkin is a reporter for MLB.com. Read his blog, Merk's Works, and follow him on Twitter @scottmerkin. This story was not subject to the approval of Major League Baseball or its clubs.