Inbox: When will Wieters return to O's lineup?
Beat reporter Brittany Ghiroli answers fans' questions
In an eventful week on and off the field in Baltimore, it seemed like the perfect time to dip into my Inbox and answer some of your latest and most popular questions before the Orioles head to New York for series against the Mets and Yankees.
When can we realistically expect Matt Wieters to return?
-- Chris L., Baltimore
Wieters said Sunday that he was still on an every-other-day catching schedule, and it seems as if the plan is to work him up to nine innings (he's at five now) and then try to ease him into consecutive games. Until he can go back-to-back games, sending him out on rehab assignment seems fruitless. So if Wieters continues to build up innings and is able to go on rehab before the month ends, my best guess is early June.
Yes, Wieters will need to essentially make up for missing most of Spring Training, but the Orioles have made sure he's stayed in the best baseball shape possible. Wieters also estimated he's gotten about 100 at-bats in extended spring camp in Florida. It'll be a lot easier to map out a timeframe for him once he goes on a Minor League rehab assignment, but I'd be surprised if he is activated at any point this month. The O's want Wieters to be 100 percent for the grind of the regular season, no matter how long that takes.
• Submit a question to the Inbox
How do you see the roster moves shaking out when J.J. Hardy and Ryan Flaherty come back?
-- Dylan M., Arlington, Va.
Obviously, Rey Navarro seems to be an easy move, as he was added when Flaherty hit the disabled list.
The other move isn't nearly as clear. Jimmy Paredes is on fire and is out of options. Will the Orioles decide to send down a pitcher? Even then, it wouldn't be an easy choice. They can't send out Rule 5 Draft pick Jason Garcia without losing him. They could part with an outfielder, which is a spot they have a surplus in right now, but there's no easy roster move.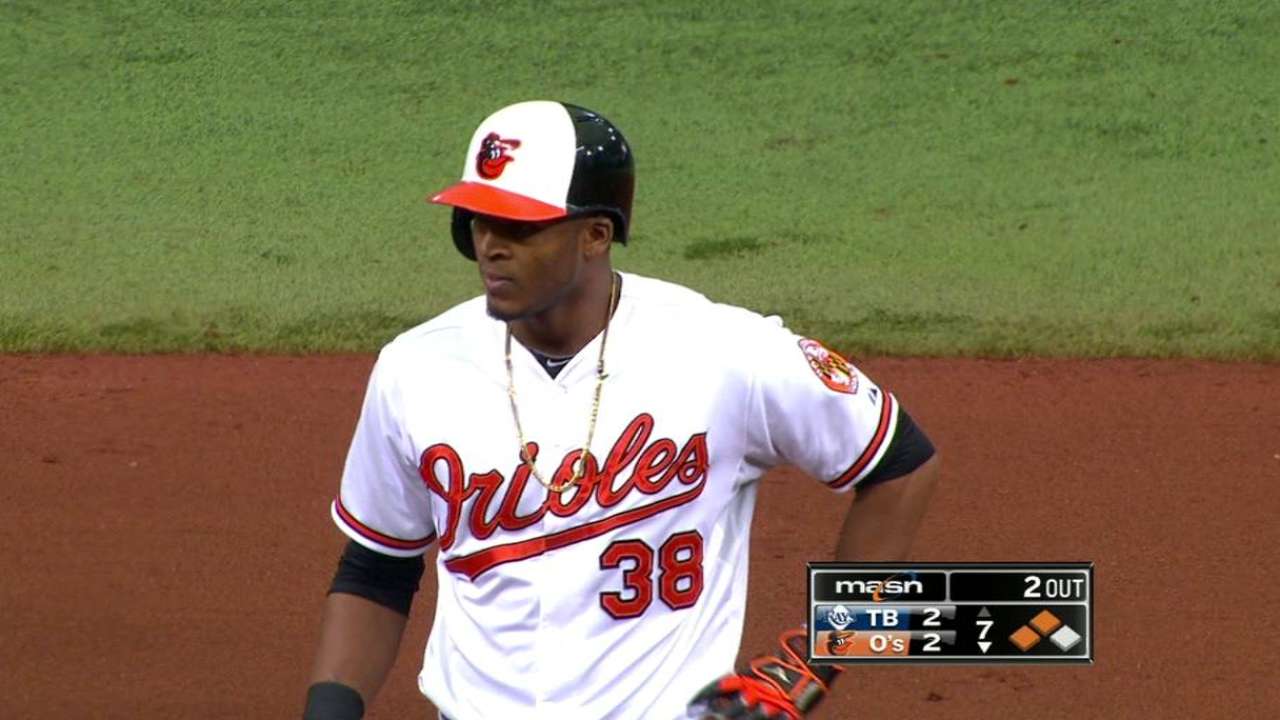 Do you think the starters' recent turnaround is here to stay?
-- Jeff F., Columbia, Md.
It's tough to say. The Orioles have pitched to a 1.91 rotation ERA the past six games, a mark that's is unrealistic to maintain. Still, I think getting Ubaldo Jimenez back on track bodes incredibly well for their consistency. I'd like to see Bud Norris get a few more good outings under his belt, and Chris Tillman is a guy who hasn't been satisfied with his recent starts, though they haven't been particularly bad. There's a case to be made that this rotation is underrated, but the O's will have to put more than good week together to prove that.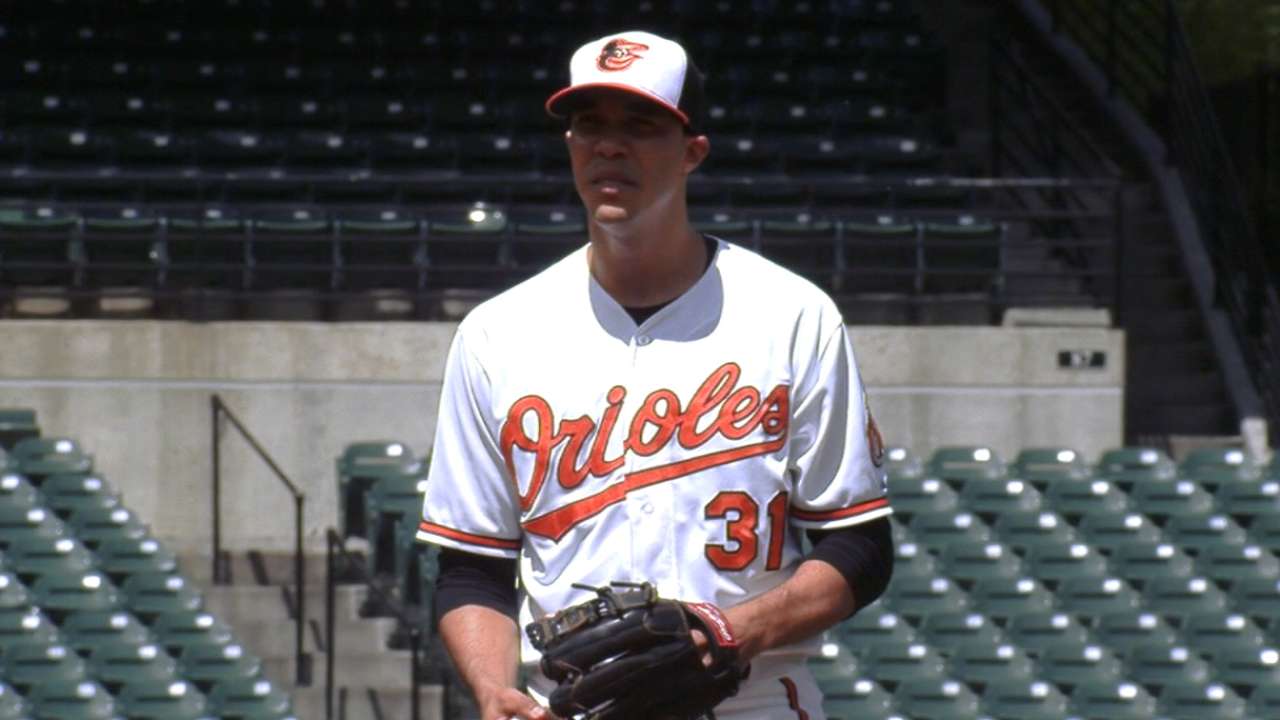 I know its already been decided, but do you think the Rays should have swapped the series with the Orioles?
-- Jessica W., York, Pa.
Honestly, no. The Rays have already planned to have that home series in July -- with a concert, I believe -- and the logistics of calling it off would be a nightmare. Yes, they are sensitive to everything going on in Baltimore, and they proved that by being very accommodating during the weekend series. But why should they disrupt everything, including season ticket holders' schedules and a prime midsummer series, because of what's going on in Baltimore? It's an unfortunate situation for the Orioles any way you look at it, but Tampa Bay did step up and was gracious enough to make this past series happen.
Brittany Ghiroli is a reporter for MLB.com. Read her blog, Britt's Bird Watch, and follow her on Facebook and Twitter @britt_ghiroli. This story was not subject to the approval of Major League Baseball or its clubs.