MLB.com Columnist
Jim Callis
Shortstops expected to headline Draft
High school phenom Rodgers, Vandy's Swanson have potential to be top two selections
The strength of the 2015 First-Year Player Draft was supposed to be starting pitching. Then Duke's Michael Matuella and IMG Academy's (Bradenton, Fla.) Brady Aiken had Tommy John surgery, San Clemente (Calif.) High's Kolby Allard developed a stress reaction in his back and Virginia's Nathan Kirby went down with a lat strain.
Now it looks like a first round full of shortcomings -- and shortstops. While this year's crop is short of top-of-the-Draft talents and position players, the one position that doesn't appear to be lacking is shortstop.
Two of the three leading candidates to go No. 1 overall to the D-backs on June 8 play the position. It's conceivable that shortstops could be the first two overall picks and the first three position players selected. The only time either of those things has happened in the first 50 Drafts was in 1982, when the Cubs and Blue Jays took Shawon Dunston and Augie Schmidt first and second, and Spike Owen and Sam Khalifa were the next two bats off the board.
There's also a chance that the 2015 Draft could make a run at the record for shortstops in the first round: seven, set in 1971 and matched in '72, '74 and 2002.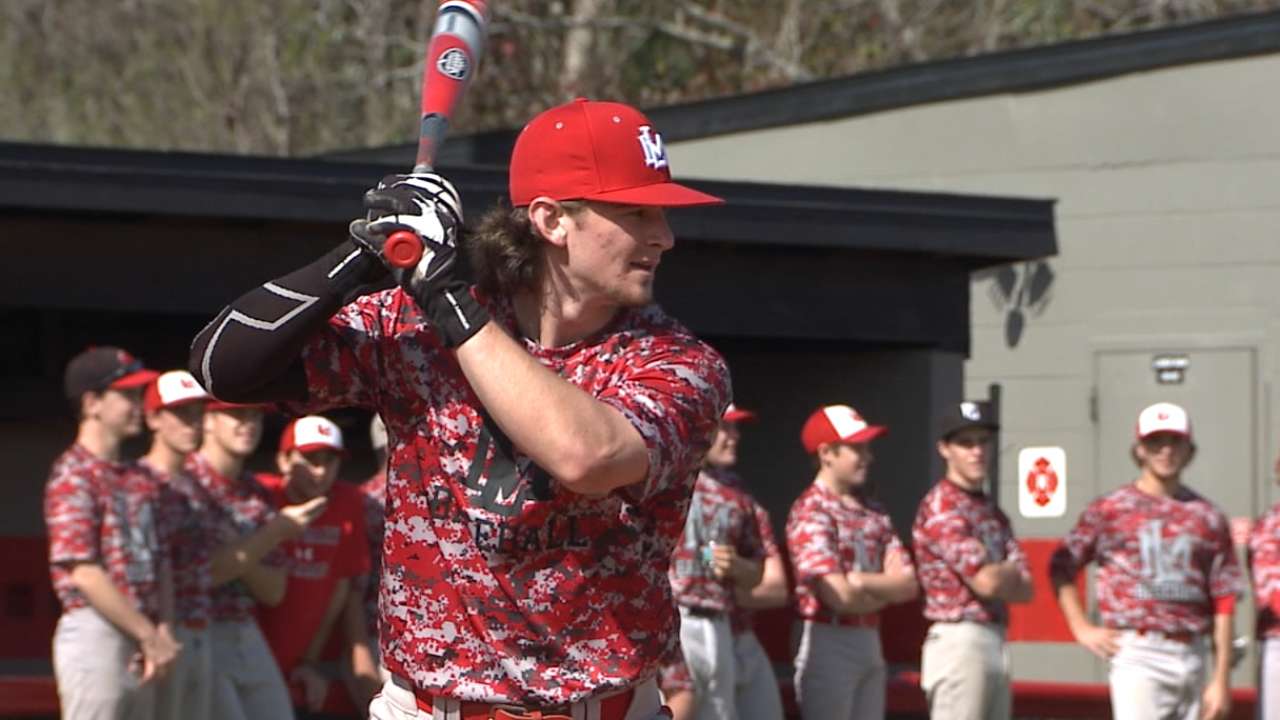 "There is no question that shortstop is the strength of this Draft," an American League scouting director said. "There's unprecedented depth at that position. Most years we sit there and go, 'Where are the domestic shortstops?' There are maybe five guys on your whole Draft board. Now there are at least five who could go in the first round."
The consensus top prospect is Lake Mary (Fla.) High shortstop Brendan Rodgers. He has rare power potential for the position, not to mention solid speed and athleticism. Rodgers had a good but not great senior year, and some scouts think he could end up elsewhere in the infield. But there are a lot of similarities between his game and that of former Florida prep shortstop Addison Russell, the No. 11 overall pick in 2012 who was called up two weeks ago by the Cubs.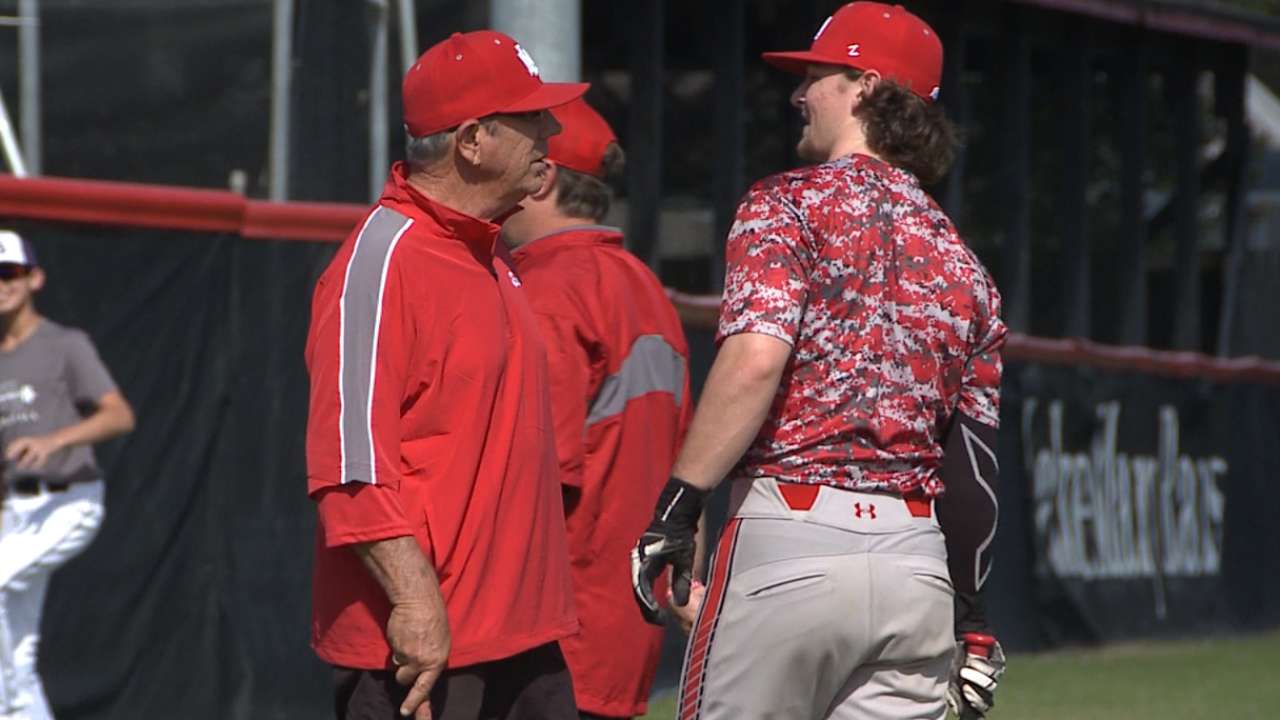 "Whether Rodgers is a shortstop, second baseman or third baseman, he'll stay on the dirt and he has power," an AL senior scouting executive said. "So I'd feel pretty good about taking him 1-1."
If Rodgers doesn't become the first shortstop since the Astros' Carlos Correa (2012) to headline a Draft, Vanderbilt's Dansby Swanson might. A second baseman in 2014, when he was named Most Outstanding Player at the College World Series as the Commodores won their first championship, he has made a nice transition to the other side of the bag. Swanson has sold most scouts that he can play shortstop in the Major Leagues, and he also has a lot of offensive upside as a gifted hitter with doubles power and plus speed.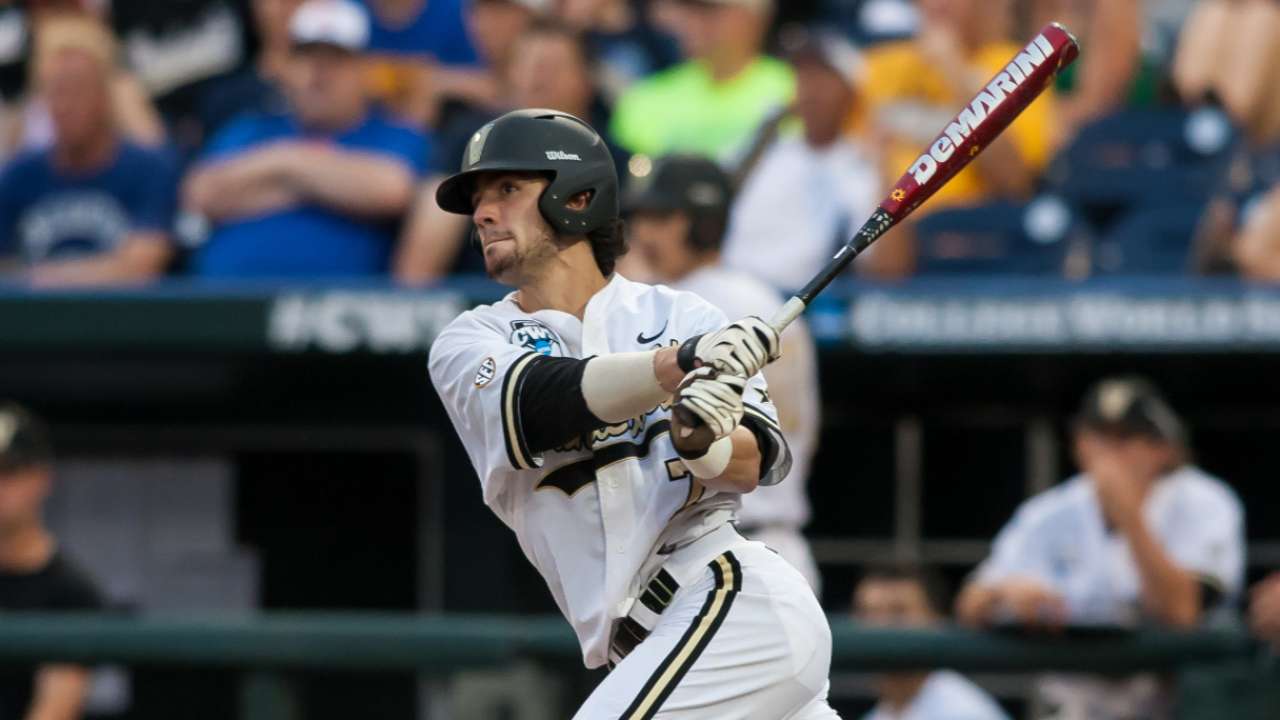 "Swanson doesn't have massive tools, but based on what I've seen in this year's Draft, he belongs up there," a National League scouting director said. "I'm not sure of the order, but he and Rodgers and [UC Santa Barbara right-hander Dillon] Tate are the three best players. Swanson has tools, he knows how to play and he can stay at shortstop."
The Southeastern Conference has a second shortstop who could factor in the first five or 10 selections in Louisiana State's Alex Bregman. He's a better pure hitter than Rodgers and Swanson, and he should have at least average power. Bregman has shown defensive improvement this spring, and while he continues to draw Dustin Pedroia comparisons, more scouts are starting to believe he can play a big league shortstop.
A NL senior scouting executive said he'd take Bregman if he had the No. 1 overall selection.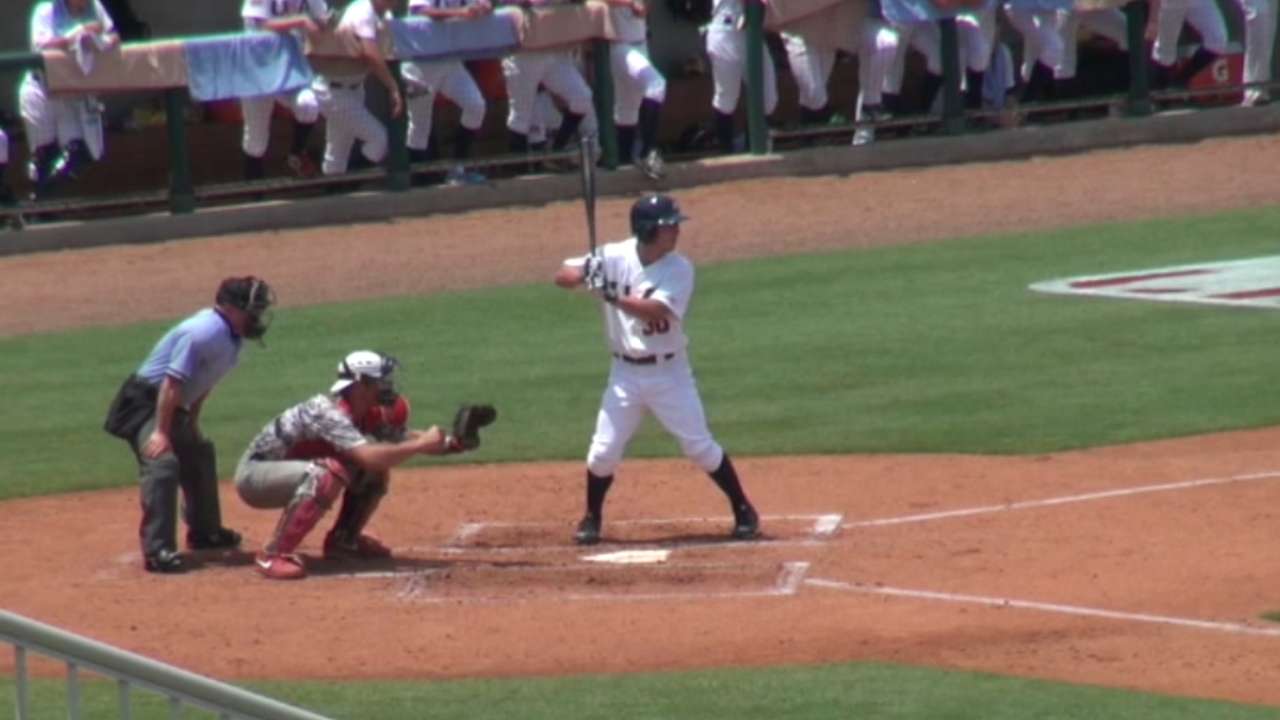 "I just think this guy is going to be a really good player," the executive said. "He's such a baseball player and I really like his bat. Rodgers and Swanson have a little bit of swing-and-miss issues for me. Maybe Bregman winds up being Dustin Pedroia-plus, because I think he can play short. He can really slow the ball down on defense."
A fourth shortstop who's a lock to get chosen in the first round, possibly in the upper half, is Arizona's Kevin Newman. The only player ever to win multiple Cape Cod League batting titles, he makes line-drive contact with ease. Newman's bat is his only plus tool, but it and his ability to play the middle infield (most likely as a second baseman at the next level) are drawing plenty of interest.
San Diego's Kyle Holder is the best defensive shortstop in this Draft, and Florida's Richie Martin rates close behind him, and both could become first-rounders if they find teams that believe in their bats. While Griffin (Ga.) High's Cornelius Randolph will move from shortstop once he enters pro ball, his ability to produce for both average and power could land him in the first round. They're longer shots, but Riverwood International Charter School's (Atlanta) Jalen Miller and Louisiana-Lafayette's Blake Trahan are two more shortstops who could sneak into the top 26 picks.
Potentially the most intriguing shortstop of them all has been hard to scout this spring. Allen (Texas) High's Kyler Murray has well-above-average speed and athleticism, and the quickness in his swing makes the ball jump off his bat. But he has spent most of the spring at designated hitter while dealing with a shoulder impingement, and scouts believe he'll follow through on his commitment to play quarterback for Texas A&M.
Even if Murray is lost to football, the 2015 Draft could well be remembered for its shortstops. While some may switch positions before arriving in the Majors, several of them could make an impact when they get there.
Jim Callis is a reporter for MLB.com and writes a blog, Callis' Corner. Follow @jimcallisMLB on Twitter. This story was not subject to the approval of Major League Baseball or its clubs.