ASG debate: Gordon or Kendrick at second in NL?
Both players flourishing with new squad after being acquired in offseason
*** We will be doing daily ASG debates until balloting ends on July 2. We will frequently be pitting one player against another and have a writer make a case for one of them, but that doesn't mean there aren't other great candidates for that position. In fact, your comments could spark a new debate for us to tackle. So let us know what you think! ***
Dee Gordon and Howie Kendrick are highly productive players at second base, and both of them are making a smooth transition to a new team. But that's where the similarities end. They get their job done at a high level in entirely different styles.
Gordon, tearing up the National League with his .440 batting average as the Marlins' new leadoff catalyst, is playing at a spectacular level in all facets of the game. The son of Tom Gordon is a flash of a different kind than his dad, the former flamethrower. The defending Major League kingpin in steals, Dee is a blur on the basepaths and an acrobat with the glove.
Kendrick is rock solid in every way. The Dodgers' second baseman, succeeding Gordon after coming from the Angels in a six-player swap, Kendrick has given manager Don Mattingly consistent offense in the heart of the order. His defense has been as solid as his personality.
Gordon's remarkable start -- leading all MLB second basemen in offensive, defensive and WAR ratings, according to Fangraphs.com -- makes him the apparent choice to start for the NL in the All-Star Game in Cincinnati. But if Gordon returns to Earth, Kendrick is capable of putting together a hot streak by the break that could give him an edge, given his larger body of work.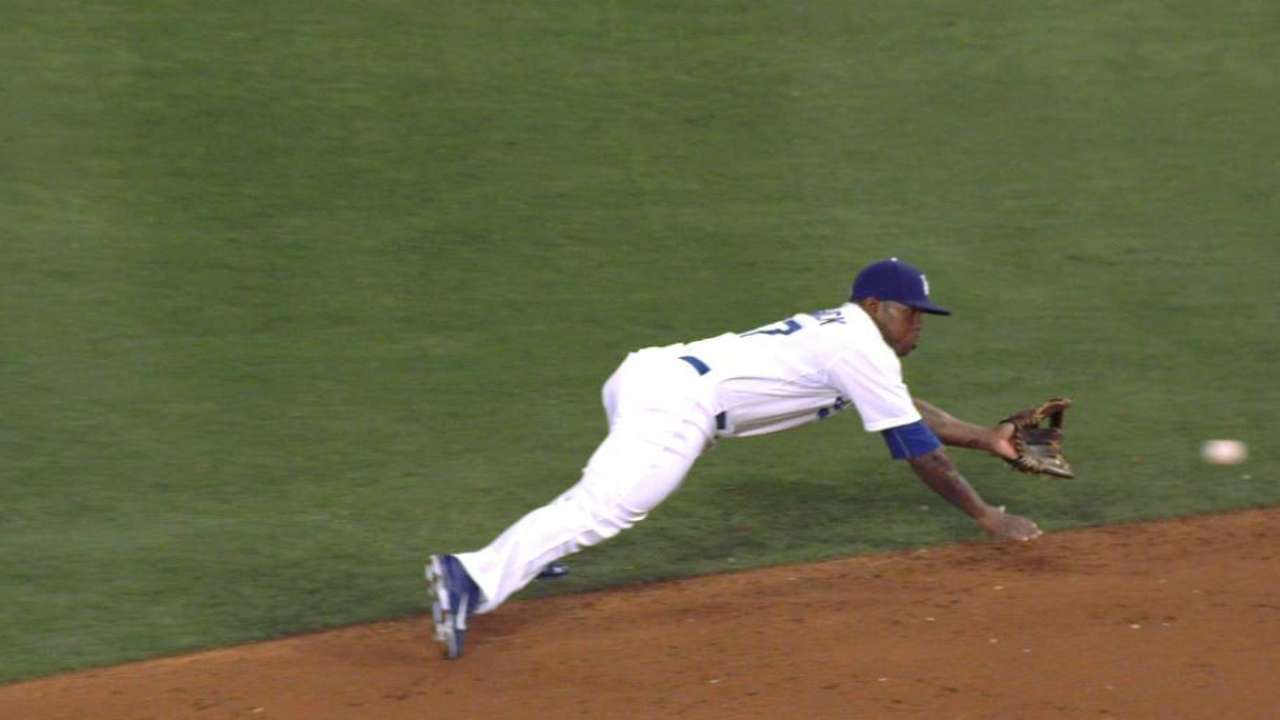 The Rockies' DJ LeMahieu, with numbers that are hard to ignore, also is very much in the picture. The 2014 NL Gold Glove Award winner, LeMahieu is hitting a robust .392.
The fascination with Gordon and Kendrick is in how seamlessly they have adapted to new circumstances and responded from Day One.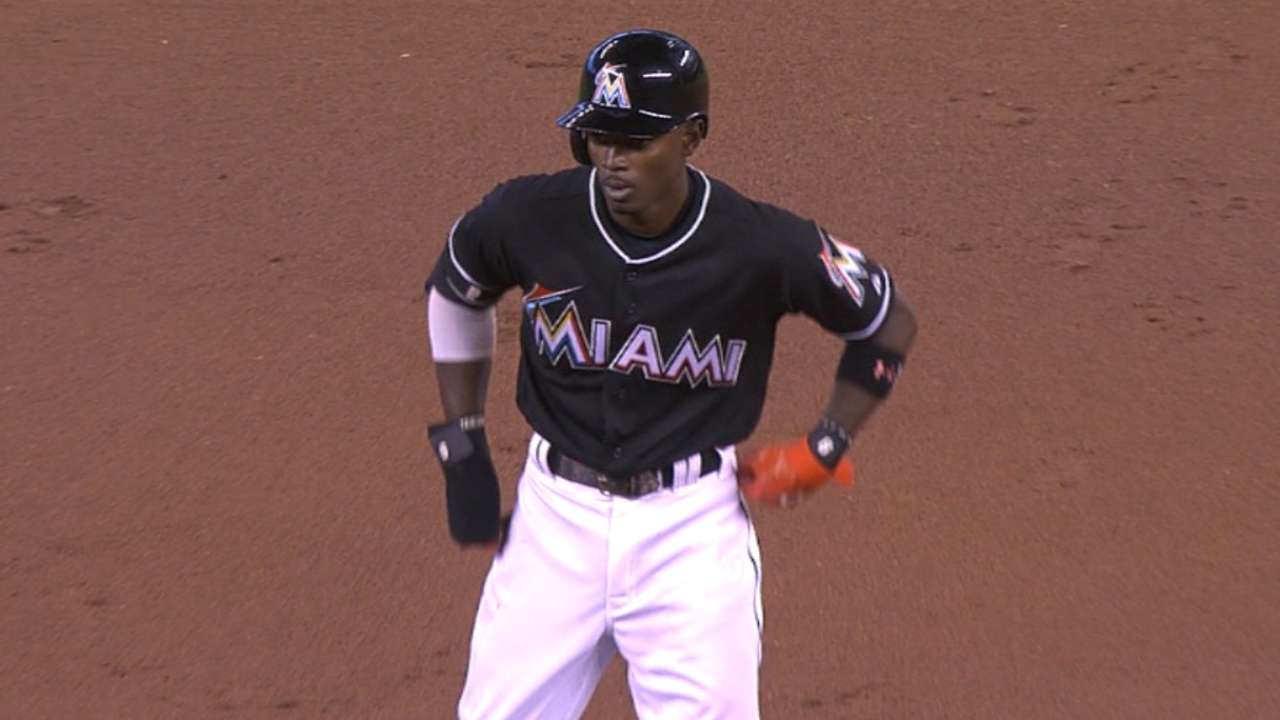 "No doubt, this guy has been huge for us," Marlins manager Mike Redmond said of Gordon. "He's gotten on base and driven in runs. He's done really everything you can ask from him, and [he is] playing great defense, too."
"Howie's Howie," Mike Scioscia, his former manager with the Angels, said. "He plays the game so hard. There weren't that many guys I've seen in my 16 years here that practiced as hard as Howie does to get ready for a game. And it's still there. He just loves to play."
Kendrick was taken by the Angels in the 10th round in the 2002 First-Year Player Draft out of St. Johns River Community College in Palatka, Fla., with 293 players going ahead of him. A .360 hitter as a Minor Leaguer, he labored for years to polish his skills and become a quality defender.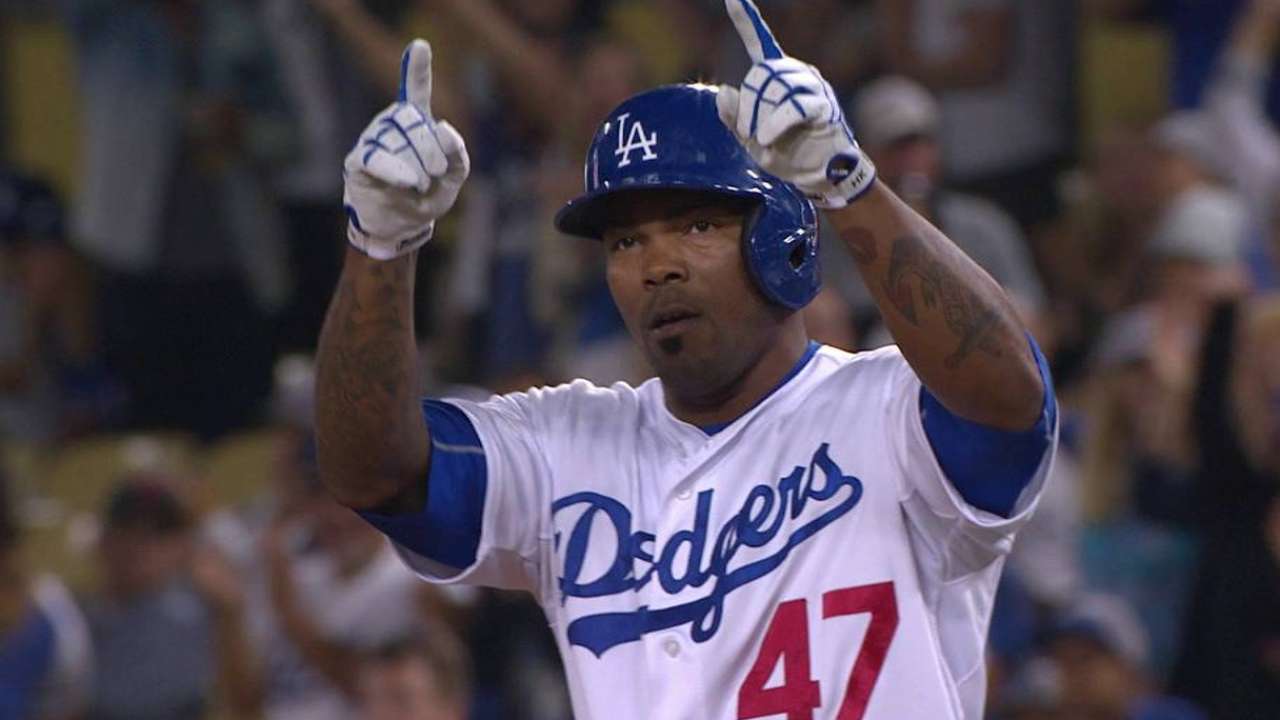 Gordon, a shortstop in his youth, was a fourth-round pick by the Dodgers in 2008 out of Seminole Community College in Sanford, Fla. He shot to the Majors in 2011 with an impressive debut season, but he then struggled the next two years.
Gordon adapted beautifully to second last season, finishing with a .289 average and leading the NL in triples with 12 as well as in steals with 64. Gordon was shipped to the Marlins in a December deal featuring pitching prospect Andrew Heaney, who was flipped to the Angels for Kendrick.
In effect, Gordon and Kendrick were swapped for each other. They might be teammates for a day in Cincinnati.
Lyle Spencer is a national reporter and columnist for MLB.com. Follow him on Twitter @LyleMSpencer. This story was not subject to the approval of Major League Baseball or its clubs.